Donald Trump lashes out at Hillary Clinton as pressure mounts on President over Russia links probe
US intelligence agencies have concluded Russia tried to help Mr Trump's campaign effort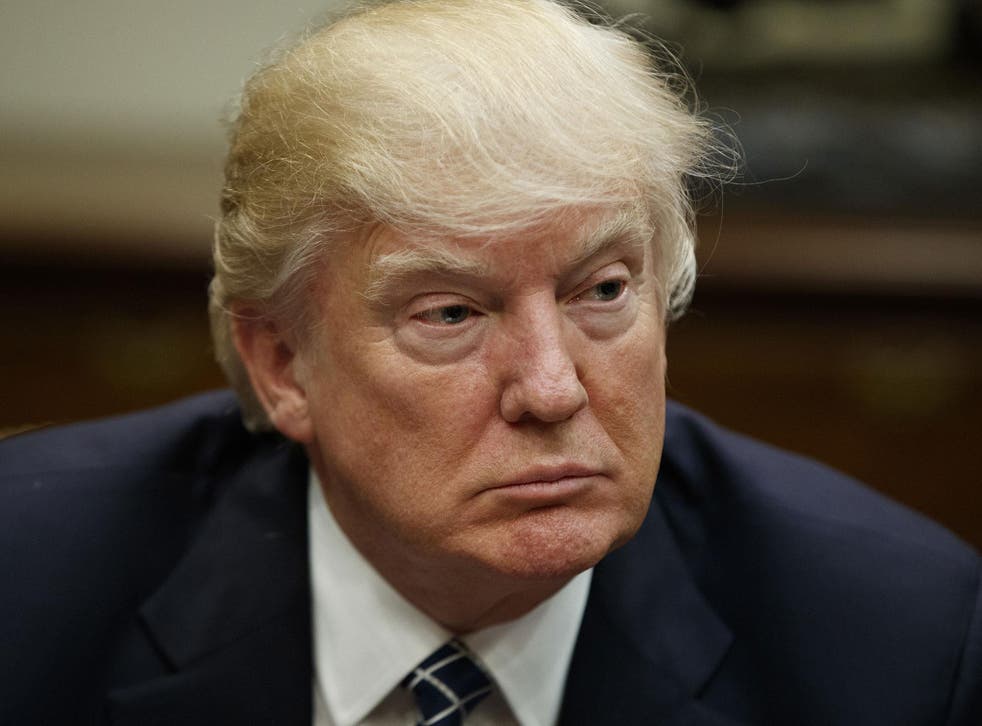 Donald Trump has released a series of tweets lashing out at Hillary Clinton as pressure mounts over a probe into links between the Trump campaign and Russian interference in the 2016 presidential election.
The President tweeted: "Was the brother of John Podesta paid big money to get the sanctions on Russia lifted? Did Hillary know?"
In a follow-up tweet, he asked: "Did Hillary Clinton ever apologise for receiving the answers to the debate? Just asking!"
Russian President Vladimir Putin has vehemently denied his country meddled in the 2016 contest between Mr Trump and Ms Clinton.
While Mr Trump himself has said he believes Russian operatives hacked Democratic Party emails during the election, he has repeatedly lambasted as "fake news" any suggestion he or his staff had connections to Russia.
Trump walks out of an executive-order signing ceremony without signing the executive orders
US intelligence agencies concluded Russia tried to help Mr Trump's campaign effort.
The FBI, as well as congressional committees, is investigating whether the Russian government coordinated with Trump associates during the campaign.
The White House is also trying to quell a firestorm over its behind-the-scenes role in helping the Republican chairman of the House intelligence committee, Representative Devin Nunes, view secret intelligence reports that he says pointed to inappropriate leaking.
The controversial orders Donald Trump has already issued

Show all 9
It came after the President warned the US is prepared to act alone if China does not take a tougher stance against North Korea's nuclear program.
He also told The Financial Times he thought Brexit would be a "very good thing" for both Britain and the EU.
Join our new commenting forum
Join thought-provoking conversations, follow other Independent readers and see their replies