Female Trump fans who wear anti-Hillary slogans are only 'disrespecting themselves', says Clinton
Ms Clinton also said it was 'troubling' to hear people chant 'lock her up'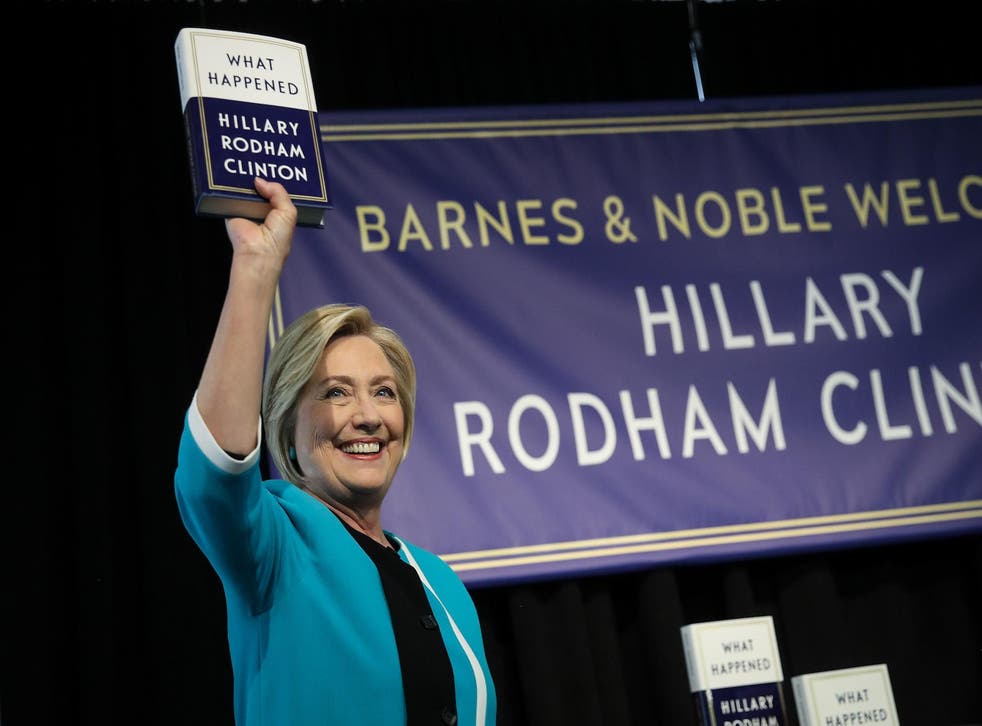 Hillary Clinton has said that some women "disrespected themselves" in their support for Donald Trump.
"When I see women doing that, I think why are they publicly disrespecting themselves?" Ms Clinton said in an interview with MSNBC's Joy Reid.
Ms Reid asked the ex-presidential candidate about her thoughts on female Trump supporters wearing profane t-shirts "that used the b-word, the c-word about you".
Ms Clinton responded: "Why are they opening the door to have someone say that about them in their workplace? In a community setting? Do they not see the connection there?"
"And I think that's one of the problems with sexism," she continued. "We had such a public and still an ongoing movement to expand civil rights. Again, I'm proud of the progress, but we still have a lot of problems we have to confront."
Ms Clinton also called it "troubling" to hear people chant "lock her up" about her at some of Mr Trump's raucous campaign rallies.
"It was deeply troubling on several levels. And I try to unpack this, because first of all it's not pleasant to be called names and to be subjected to the kind of insults that come across the online media all the time, which we see when women express an opinion," Ms Clinton said.
Hillary Clinton's life in pictures

Show all 10
"So on a personal level, it was both distressing, but also somewhat problematic because it's one thing for people individually to express those views, but for a candidate running for president of the United States to give permission to those views being put out into the public arena, in fact to encourage it and carry it on, to make it a centrepiece of his convention, which should be a time of incredible excitement to have somebody nominated for president and instead was dystopian and negative and very pointed against me," she added.
During the 2016 Republican National Convention, multiple members of the Republican party called for her to be imprisoned.
Mr Trump – who called his opponent "Crooked Hillary" – had been among the first prominent Republicans to suggest that Ms Clinton should be imprisoned for using a private email server to conduct public business while she was secretary of state.
After her surprising loss to Mr Trump in last year's presidential race, Ms Clinton largely receded from public life. But in recent months, she has resurfaced, unabashedly expressing her thoughts on Mr Trump and the election.
Ms Clinton is currently promoting her book on the topic, titled What Happened, which was released this month.
Register for free to continue reading
Registration is a free and easy way to support our truly independent journalism
By registering, you will also enjoy limited access to Premium articles, exclusive newsletters, commenting, and virtual events with our leading journalists
Already have an account? sign in
Register for free to continue reading
Registration is a free and easy way to support our truly independent journalism
By registering, you will also enjoy limited access to Premium articles, exclusive newsletters, commenting, and virtual events with our leading journalists
Already have an account? sign in
Join our new commenting forum
Join thought-provoking conversations, follow other Independent readers and see their replies