Donald Trump branded 'ignorant and irresponsible' by former UK defence minister over nuclear comments
'Clearly he has no understanding of defence and security and this is completely irresponsible'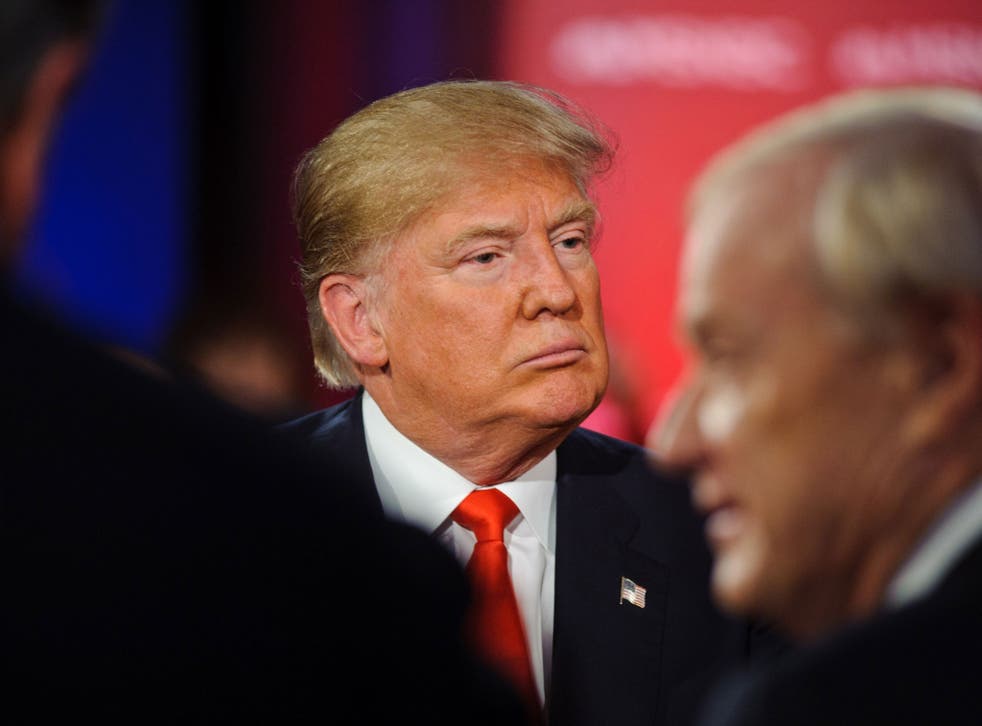 Donald Trump has been branded "ignorant and irresponsible" by a former UK defence minister after refusing to rule out using nuclear weapons to attack Europe.
John Spellar, a Labour MP and former defence minister during Tony Blair's government, criticised the presidential hopeful after he insisted he would not "take any cards off the table".
The Warley MP said: "Clearly he has no understanding of defence and security and this is completely irresponsible…that is why it is so important that he doesn't win the presidential election of our greatest ally.
"It's stupid. It would be dangerous if he did get in…this is both ignorant and irresponsible and I hope the American people will ensure that he will never have that responsibility."
The former defence minister's comments came after the Republican president frontrunner refused to rule out dropping a nuclear bomb on Europe, saying he is not willing to "take any cards off the table".
In the MSNBC interview which has already made headlines worldwide for Mr Trump's controversial comments on punishing women for having abortions, the presidential candidate said if the US wasn't willing to use its nuclear weapons, "why are we making them?"
Trump does not rule out using nuclear weapons in Europe
Mr Trump did say he "would be the last one to use the nuclear weapons" and added his now-familiar line that he was "against Iraq" – which is not strictly the case.
"I would be very, very slow to pull that trigger," Mr Trump said. "[But] if someone hits us with a nuke, you wouldn't fight back with a nuke?"
David Cameron has previously said there are circumstances in which he would launch a nuclear attack on another country. The PM described nuclear bombs as "the ultimate insurance policy" and said the attack could be "justified".
He was speaking in October last year, after opposition leader Jeremy Corbyn said he would not use nuclear weapons on another country's population.
Additional reporting by Press Association
Join our new commenting forum
Join thought-provoking conversations, follow other Independent readers and see their replies