Donald Trump's new migrant crime hotline 'trolled with reports of lawbreaking extra-terrestrials'
Victims of Immigration Crime Engagement office has been criticised as discriminatory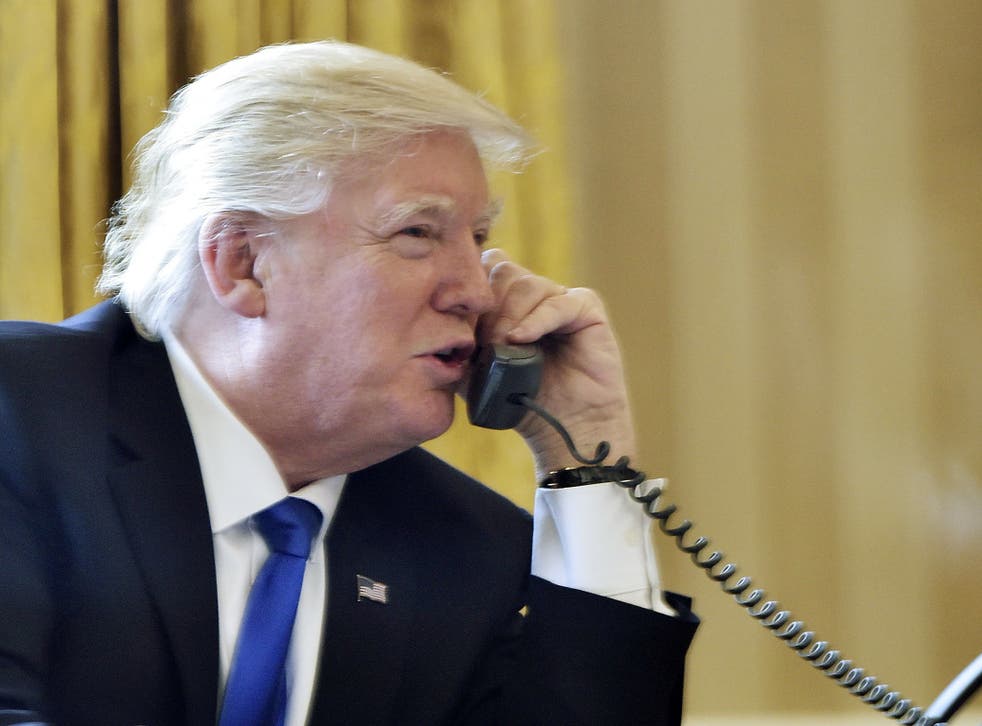 Immigration rights activists have reportedly been calling Donald Trump's new illegal alien crime hotline with reports of criminal extra-terrestrials.
Launched yesterday, the Victims of Immigration Crime Engagement (VOICE) hotline was ordered by President Trump earlier this year and is now being run by US Immigration and Customs Enforcement (ICE).
According to the ICE website, VOICE exists to help victims "impacted by crimes committed by removable criminal aliens".
The Simpsons mock Donald Trump's first 100 days
But critics said it discriminated against undocumented migrants, a demographic less likely to commit crime than US citizens, according to numerous studies.
Activists used social media to encourage people to report criminal aliens using the hash tag #AlienDay – which happened to coincide with a day commemorating the Alien sci-fi films.
Immigration was a prominent theme in Mr Trump's election campaign and he vowed to take strong steps to control migratory movements.
Homeland Security Secretary John Kelly said on launching the office that the victims of crimes committed by undocumented migrants were "unique".
"These are casualties of crimes that should never have taken place because the people who victimized them oftentimes should not have been in the country in the first place," Mr Kelly said.
But migrant rights groups have criticised the decision to launch VOICE.
In pictures: Protests, pomp and Donald Trump

Show all 30
"This just continues the campaign strategy Donald Trump employed to vilify immigrants and identify them with a small number of crimes committed by undocumented immigrants," Brent Wilkes, head the of League of United Latin American Citizens, told the New York Times.
The VOICE initiative has also been dismissed as rhetorical, as it only provides information on individuals in custody, has no additional budget and uses existing ICE staff. Its website also states crimes must still be reported to local police.
Register for free to continue reading
Registration is a free and easy way to support our truly independent journalism
By registering, you will also enjoy limited access to Premium articles, exclusive newsletters, commenting, and virtual events with our leading journalists
Already have an account? sign in
Register for free to continue reading
Registration is a free and easy way to support our truly independent journalism
By registering, you will also enjoy limited access to Premium articles, exclusive newsletters, commenting, and virtual events with our leading journalists
Already have an account? sign in
Join our new commenting forum
Join thought-provoking conversations, follow other Independent readers and see their replies