Donald Trump 'lied to journalists about softening immigration stance to manipulate coverage'
A White House official has admitted the President's comments were a 'misdirection play'
Max Benwell
Thursday 02 March 2017 14:54 Comments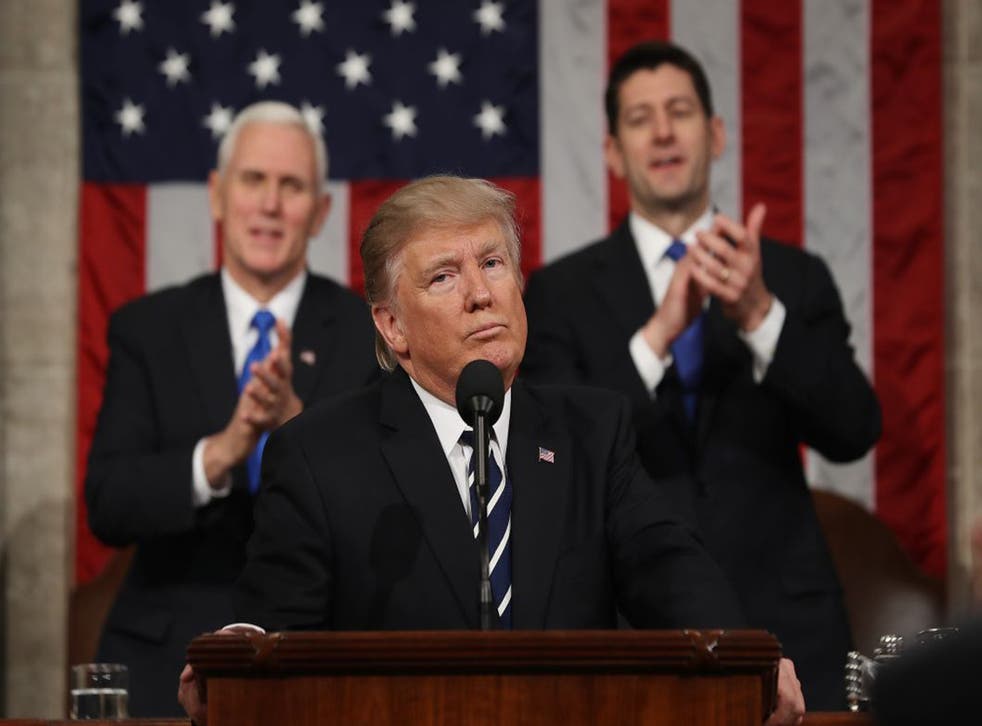 Donald Trump's claim that he was willing to compromise on immigration gave many hope before his Joint Address to Congress on Tuesday. But it's now being reported that it was completely untrue. And who was the source for the story? Donald Trump.
Before his speech the President told reporters at the White House that he was willing moderate his extreme stance, and potentially grant millions of undocumented immigrants legal status. "The time is right for an immigration bill as long as there is compromise on both sides," he said.
This was hailed as a dramatic shift in policy, and welcomed by many of his critics. However, in his speech to Congress Mr Trump never mentioned anything of the sort.
Almost every big claim Trump made at address to Congress was false
A senior White House official has since admitted to CNN it was a "misdirection play". This has been attacked by Democratic Senator Chris Murphy, who accused Trump of intentionally misleading the press. "That's a wonderful turn of phrase," he said. "Another way to describe that is a 'lie.'"
CNN's White House reporter Sara Murray, who spoke to the official, has also accused the administration of manipulating the press. "They fed up things they thought these anchors would like, that they thought would give them positive press coverage for the next few hours".
The controversial orders Donald Trump has already issued

Show all 9
The attorney and CNN columnist Paul A Reyes has also attacked Mr Trump for misleading the network, and labelled his actions "the great immigration fake-out". "At best, his earlier statements about immigration reform were a publicity stunt [...] At worst, this bait-and-switch was a cruel hoax millions of undocumented people who might have briefly hoped for a reprieve from possible deportation."
As President Mr Trump has pushed a hard-line stance on immigration. He has vowed to go after undocumented immigrants much more than previous administrations, leading many to fear mass deportations. He has also called for 15,000 more Border Patrol and ICE agents, who perform raids on immigrants suspected of being in the country illegally.
Register for free to continue reading
Registration is a free and easy way to support our truly independent journalism
By registering, you will also enjoy limited access to Premium articles, exclusive newsletters, commenting, and virtual events with our leading journalists
Already have an account? sign in
Join our new commenting forum
Join thought-provoking conversations, follow other Independent readers and see their replies