Donald Trump's Obama wiretapping claims could get him impeached, says Harvard law professor
If proved false, allegations could be a case of 'serious misconduct', according to legal expert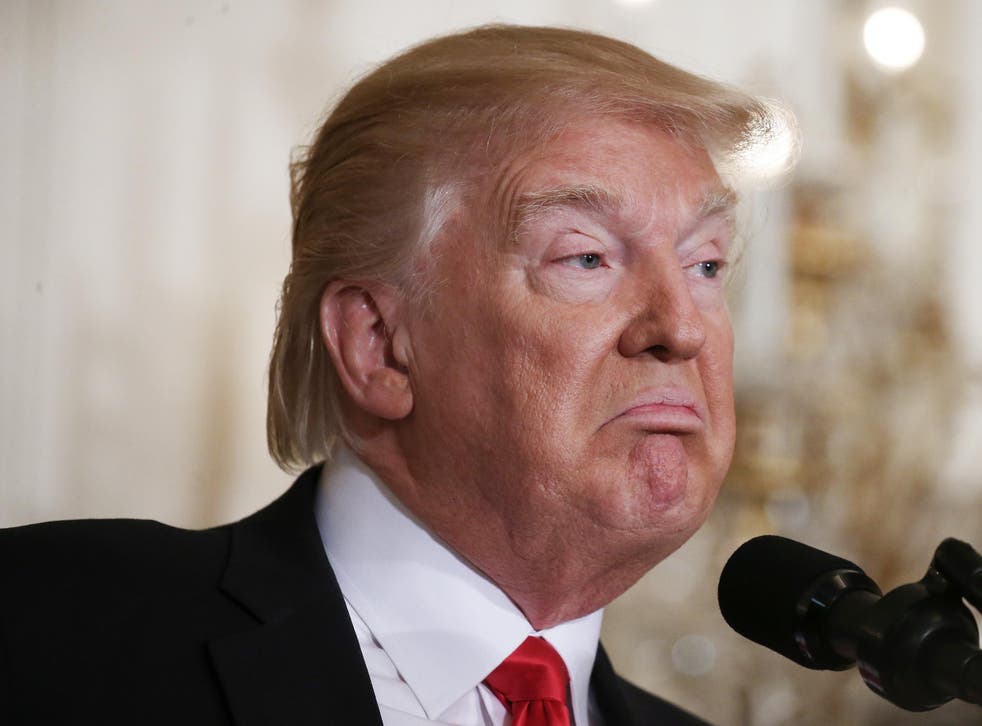 Donald Trump's claims that Barack Obama ordered a wiretap of his phones during the presidential campaign could lead to the Republican being impeached, a leading US law professor has said.
Noah Feldman, a professor at Harvard Law School, said the unsubstantiated claims, if proved false, could be a "major scandal" that "could get the current president impeached".
It comes after Mr Trump posted a series of early-morning tweets in which he accused his predecessor of ordered the wiretap.
"Terrible! Just found out that Obama had my 'wires tapped' in Trump Tower just before the victory. Nothing found. This is McCarthyism!" he wrote.
"Is it legal for a sitting President to be "wire tapping" a race for president prior to an election? Turned down by court earlier. A NEW LOW!"
"How low has President Obama gone to tapp [sic] my phones during the very sacred election process. This is Nixon/Watergate. Bad (or sick) guy!"
Former CIA analyst: Wiretap claim 'could be a matter that brings down a president''
Mr Trump did not provide any evidence for his claims and his spokespeople have consistently refused to do so.
Professor Feldman said that, if the allegations are true, the scandal would be of "Watergate-level proportions" - but that a similar sized controversy would also result if they are proved to be unsubstantiated.
The controversial orders Donald Trump has already issued

Show all 9
"Given how great the executive's power is, accusations by the president can't be treated asymmetrically", he said in an article for Bloomberg.
"If the alleged action would be impeachable if true, so must be the allegation if false. Anything else would give the president the power to distort democracy by calling his opponents criminals without ever having to prove it.
"If the allegation is not true and is unsupported by evidence, that too should be a scandal on a major scale. This is the kind of accusation that, taken as part of a broader course of conduct, could get the current president impeached."
Professor Feldman said the President has an extra responsibility to be truthful because he cannot be sued for libel in his official position.
"An allegation of potentially criminal misconduct made without evidence is itself a form of serious misconduct by the government official who makes it", he said.
"When President Trump accuses Obama of an act that would have been impeachable and possibly criminal, that's something much more serious than libel. If it isn't true or provable, it's misconduct by the highest official of the executive branch."
Join our new commenting forum
Join thought-provoking conversations, follow other Independent readers and see their replies