Donald Trump has a 50% chance of being impeached before 2018 midterms, says historian who predicted election
'There is a Russian sword of Domocles hanging over him'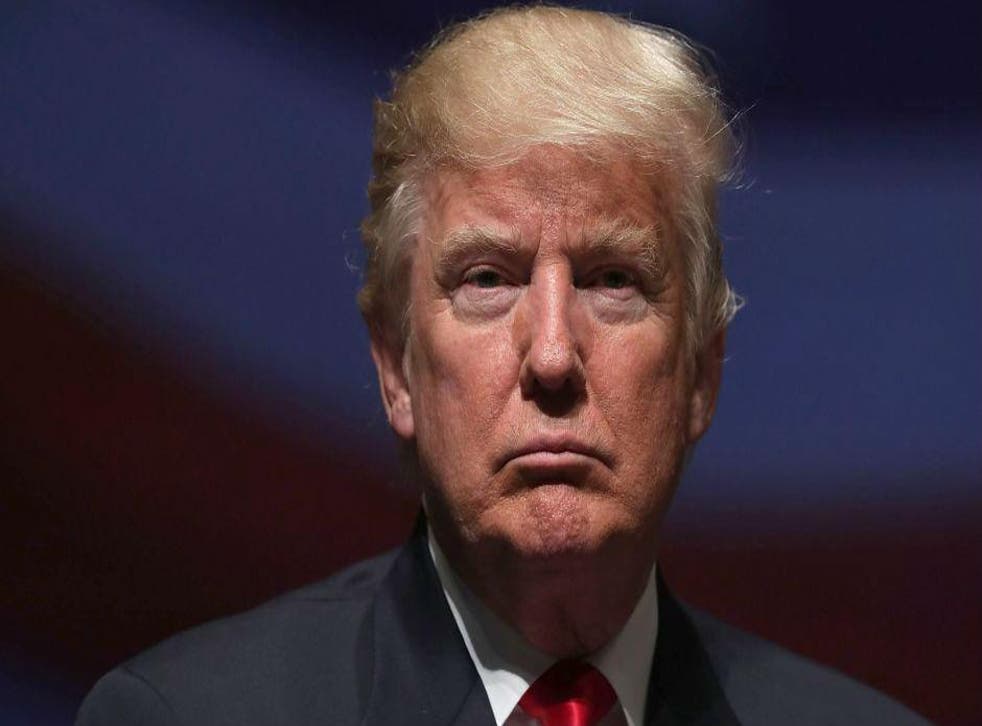 The historian Allan Lichtman is known as one of the small number of political pundits who predicted Donald Trump would win the presidential election.
But the Washington professor does not believe the New York tycoon will be in the White House for long. The academic is convinced Mr Trump is going to be impeached, and thinks there is a 50/50 chance it could happen before the mid-term elections of 2018.
"I've said there is a Russian sword of Damocles hanging over him," Mr Lichtman, a professor at American University in Washington DC, told The Independent.
"Everything depends on the FBI or congressional investigations, which could unravel his administration."
Mr Lichtman, who is currently promoting a new book, The Case for Impeachment, believes there are a number of reasons Mr Trump could be thus censured, including "crimes against humanity" for his decision to withdraw the US from the effort to stop climate change.
But more realistically, he believes the president has fallen foul of two other rules that impact the Oval Office - the emoluments clause of the US constitution which prevents him from taking gifts from a foreign power, and another law which prohibits public officials benefiting from insider knowledge.
Trump repeatedly calls Paul Ryan 'Ron'
Mr Lichtman argues that Mr Trump has so far failed to hand over the money from foreign officials who have stayed at his hotels. Meanwhile, the ongoing probes into Russia's alleged inference in the 2016 election and possible links between Moscow and members of Mr Trump's team, could throw up all sorts of things worthy of pursuing.
The process for impeaching a president is reasonably straightforward and starts with a vote in the House. The case then moves to the Senate, where a two-thirds vote is required to convict the commander-in-chief.
Only two presidents - Bill Clinton and Andrew Johnson - have suffered the first fate. No president has been convicted by the Senate, though Richard Nixon most likely would have, had he not resigned.
Mr Lichtman points out that at the moment, the Republicans control the House and the Senate. However, he believes if the Russian probes were to come up with something so bad about Mr Trump that Republicans believed it could damage them at the mid-terms not to ditch him, they might quickly do so. Then Mike Pence would assume the presidency.
"The like Mike Pence much more than they do Trump," said Mr Lichtman. "Then Mr Pence would be able to pick his own vice president and the Republicans would have their dream team - Mike Pence and Paul Ryan."
Mr Lichtman, who claimed not to be a betting man, said he believed there was a 50 per cent chance Mr Trump would be impeached before the mid-terms and a better than 50 per cent chance that it would take place before he completed his term.
Christina Greer, associate professor of political science at Fordham University in New York, said everything depended on what the Republican Party decided what was in its best interests. She said it sill considered what befell Nixon as one of its "darkest moments".
"The genius of this is that there is so much out there out there that is impeachable, but because there is so much it becomes hard to form a narrative," she said.
"The Republicans are more loyal to the party than they are to the people. Impeachment will not reflect well on the party."
Register for free to continue reading
Registration is a free and easy way to support our truly independent journalism
By registering, you will also enjoy limited access to Premium articles, exclusive newsletters, commenting, and virtual events with our leading journalists
Already have an account? sign in
Register for free to continue reading
Registration is a free and easy way to support our truly independent journalism
By registering, you will also enjoy limited access to Premium articles, exclusive newsletters, commenting, and virtual events with our leading journalists
Already have an account? sign in
Join our new commenting forum
Join thought-provoking conversations, follow other Independent readers and see their replies