Donald Trump's impeachment 'a question of when', says former Labor Secretary
President may be guilty of 'obstruction of justice', claims Robert Reich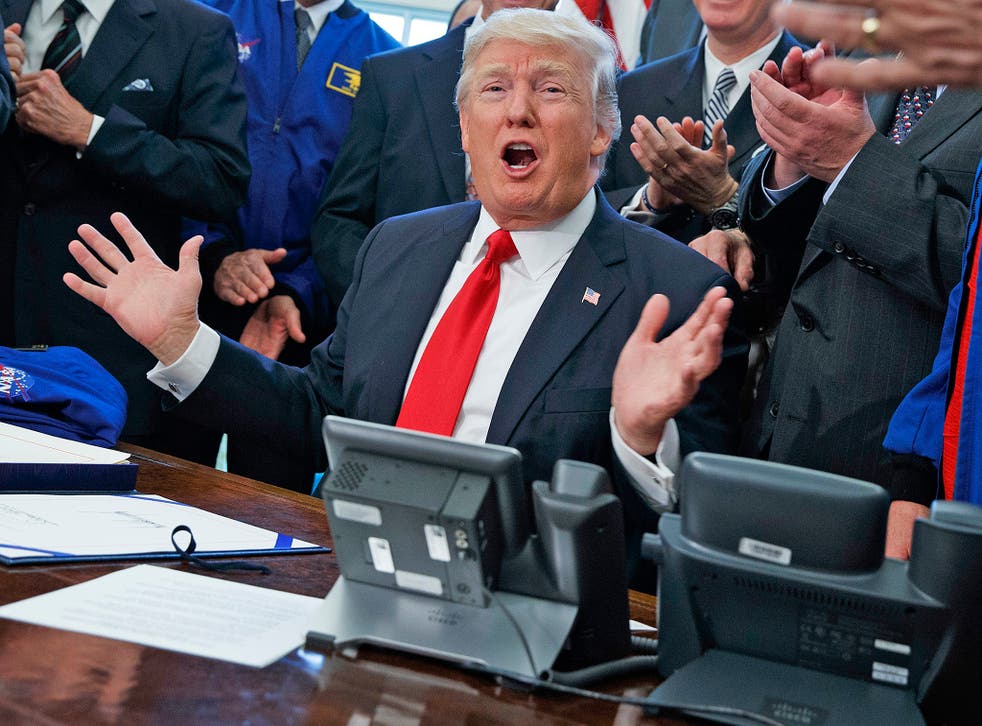 Donald Trump's impeachment is a matter of "when", a former Clinton administration official has claimed, saying "the question is not whether there are grounds to impeach".
Robert Reich, the Democrat President's Labor Secretary, said on Twitter Mr Trump would be brought down when Republicans "put loyalty to America ahead of loyalty to their party".
In a column for Newsweek, the political commentator claimed the President could be guilty of "obstruction of justice" over his handling of James Comey's firing.
The White House had said the FBI director was sacked because of the way he conducted the investigation of Hillary Clinton's emails, and on the advice of Mr Trump's deputy attorney general.
Mr Trump himself later said, however, that Mr Comey's investigation into alleged Russia ties among his associates, and of claims of Russian meddling in the election, was a factor in the decision - which he had already made.
"The law is reasonably clear. If Trump removed Comey to avoid being investigated, that's an obstruction of justice - an impeachable offense," Mr Reich wrote.
The President's tweet last Friday - "James Comey better hope that there are no 'tapes' of our conversations before he starts leaking to the press!" - could be seen in the same way, Mr Reich said.
World news in pictures

Show all 50
He added: "As a practical matter, though, nothing will happen until a majority of the House decides on bringing a bill of impeachment. Which means, under the present congress, 22 Republicans would have to join with House Democrats to put enough pressure on the Speaker of the House to allow such a bill to be considered.
"The odds of this occurring in this Congress, under present circumstances, are approximately zero."
The White House has been contacted for comment.
Register for free to continue reading
Registration is a free and easy way to support our truly independent journalism
By registering, you will also enjoy limited access to Premium articles, exclusive newsletters, commenting, and virtual events with our leading journalists
Already have an account? sign in
Register for free to continue reading
Registration is a free and easy way to support our truly independent journalism
By registering, you will also enjoy limited access to Premium articles, exclusive newsletters, commenting, and virtual events with our leading journalists
Already have an account? sign in
Join our new commenting forum
Join thought-provoking conversations, follow other Independent readers and see their replies