Donald Trump 'asked FBI director James Comey to consider imprisoning reporters'
Memo read to US media appears to show President also asked investigator to drop Michael Flynn probe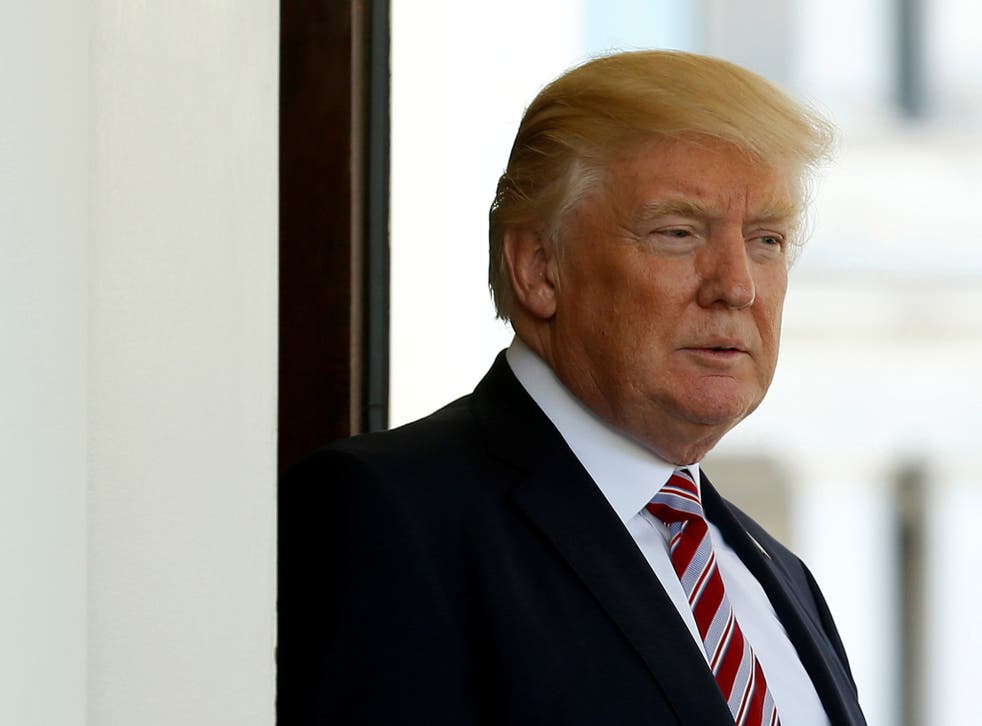 Donald Trump told James Comey he should consider trying to imprison journalists for publishing classified information, it has been claimed.
The request surfaced in a New York Times report that also claimed Mr Trump asked the former FBI director to drop his investigation into Michael Flynn, the ex-national security adviser.
According to a memo written by Mr Comey and read to the paper, Mr Trump began their discussion by condemning leaks to the media and said Mr Comey should jail reporters who published classified information.
The top Democrat on the House intelligence committee calls on Comey to publicly testify
Mr Comey, who was known to keep a paper trail of sensitive meetings, chronicled the president's request soon after the February Oval Office meeting with the president, an associate who has seen the memo said.
Bruce Brown, director of the Reporters Committee for Freedom of the Press, said: "The comments attributed to President Trump cross a dangerous line. But no president gets to jail journalists.
"Reporters are protected by judges and juries, by a congress that relies on them to stay informed, and by a Justice Department that for decades has honoured the role of a free press by spurning prosecutions of journalists for publishing leaks of classified information.
"Comments such as these, emerging in the way they did, only remind us that every day public servants are reaching out to reporters to ensure the public is aware of the risks today to rule of law in this country. The President's remarks should not intimidate the press but inspire it."
The biggest names involved in the Trump-Russia investigation

Show all 17
On Tuesday Mr Trump tweeted: "I have been asking Director Comey & others, from the beginning of my administration, to find the LEAKERS in the intelligence community....."
The White House said: "The President has the utmost respect for our law enforcement agencies, and all investigations. This is not a truthful or accurate portrayal of the conversation between the president and Mr Comey."
Additional reporting by agencies
Register for free to continue reading
Registration is a free and easy way to support our truly independent journalism
By registering, you will also enjoy limited access to Premium articles, exclusive newsletters, commenting, and virtual events with our leading journalists
Already have an account? sign in
Register for free to continue reading
Registration is a free and easy way to support our truly independent journalism
By registering, you will also enjoy limited access to Premium articles, exclusive newsletters, commenting, and virtual events with our leading journalists
Already have an account? sign in
Join our new commenting forum
Join thought-provoking conversations, follow other Independent readers and see their replies