Donald Trump 'never more upset' with staff than over Jeff Sessions Russia scandal
Mr Trump reportedly went into 'ballistic' rant and 'used lots of expletives'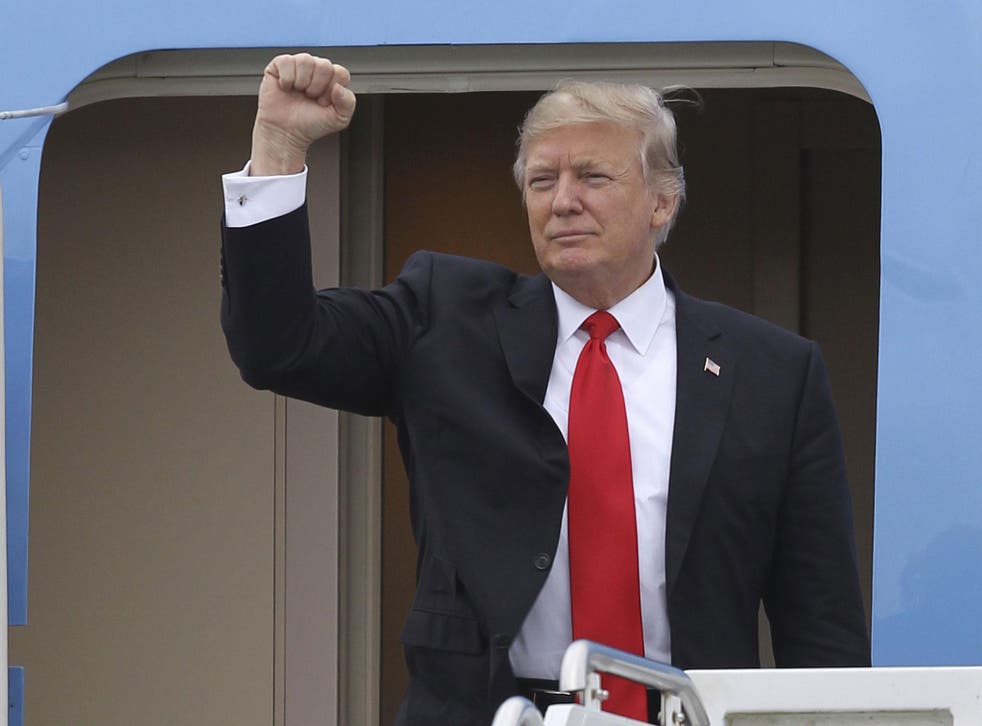 President Donald Trump reportedly went into a "ballistic" rant against his senior staff over Attorney General Jeff Sessions stepping aside from investigations into Russia's interference in the presidential election.
Mr Trump is growing increasingly angry at the performance of his senior staff and at the way the Russia investigation is overshadowing his political message, several sources told multiple publications.
He called his inner circle to the Oval Office at the end of last week to talk about this week's schedule, but the meeting became heated when the topic turned to Mr Sessions.
Sources told CNN Mr Trump used "a lot of expletives" and "nobody has seen him that upset".
Other sources told Politico there were "fireworks" during the "robust discussion".
Trump says he still has 'total' confidence in Jeff Sessions
Mr Trump reportedly thinks Mr Sessions recusal was unnecessary and only served to embolden his political opponents.
Mr Sessions recused himself hours after Mr Trump told reporters he had "total" confidence in him and saw no reason he should stand aside.
He had come under fire for his contact with Russian ambassador Sergey Kislyak before the election.
Under sworn testimony to senators, he previously said there had been no meetings.
"We should have had a good week. We should have had a good weekend. But once again, back to Russia," a senior White House official told ABC News.
The controversial orders Donald Trump has already issued

Show all 9
After the meeting, Mr Trump's chief of staff Reince Priebus and chief strategist Steve Bannon did not accompany the president on his trip to Florida, as was previously planned.
It is unclear if Mr Trump told the pair to remain behind or whether they offered and he concurred.
Mr Bannon later travelled to Florida over the weekend to join Mr Trump for dinner at his Mar-a-Lago resort.
Join our new commenting forum
Join thought-provoking conversations, follow other Independent readers and see their replies