Donald Trump's team 'postponing legal attack on Comey'
President's lawyers were considering lashing out against former FBI director's alleged leaks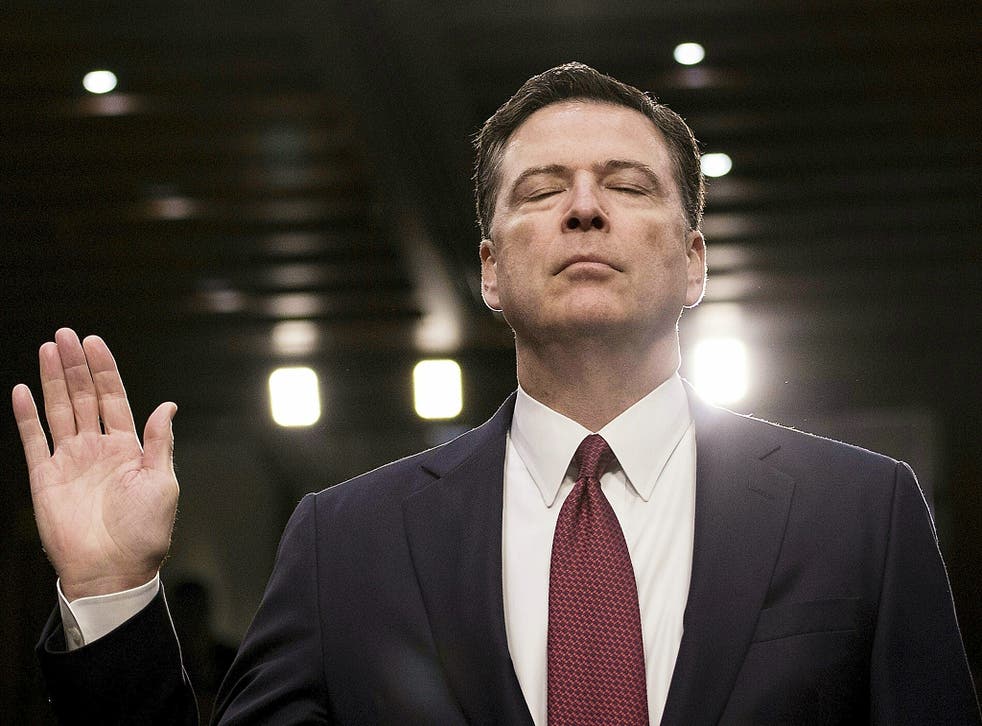 Donald Trump's lawyers are backing off their legal fight against former FBI Director James Comey, sources say.
Mr Trump's legal team has decided to postpone the filing of a complaint with the Justice Department's inspector general about Mr Comey's alleged leaks, a source familiar with the matter told Bloomberg.
Marc Kasowitz, the outside lawyer representing Mr Trump in the investigations into his campaign's possible ties to Russia, initially decided to file the complaint after hearing Mr Comey's testimony to the Senate Intelligence Committee.
The former FBI Director told the committee that Mr Trump had pressured him to drop his investigation into the former national security adviser, and had asked him to pledge his loyalty.
He also revealed that he had given detailed memos about these conversations to a friend, in the hope of having them released to the media.
Mr Trump on Twitter called the former FBI Director's actions "totally illegal" and "very cowardly".
The biggest names involved in the Trump-Russia investigation

Show all 17
Mr Comey has claimed the memos were not confidential, and the dissemination of non-classified information is not generally considered a "leak".
Still, Mr Kasowitz claimed Mr Comey had "unilaterally and surreptitiously made unauthorised disclosures to the press of privileged communications with the President", and said he would leave it to "appropriate authorities" to determine whether the incident should be investigated.
Now, sources say the White House has postponed their intended complaint so as not to obstruct an investigation by special counsel Robert Mueller. Mr Mueller was appointed shortly after Mr Comey's firing to lead the Justice Department's investigation into potential Russia collusion.
Mr Trump has previously called Mr Mueller's investigation a "witch hunt", and maintains that he did not collude with Russia during the 2016 presidential election.
Join our new commenting forum
Join thought-provoking conversations, follow other Independent readers and see their replies