Former defence secretary called Trump 'dangerous' and 'unfit' and told colleague they may need to 'take action' against him, Woodward book claims
'To him, a lie is not a lie. It's just what he thinks. He doesn't know the difference between the truth and a lie'
Oliver O'Connell
New York
Wednesday 09 September 2020 21:37 Comments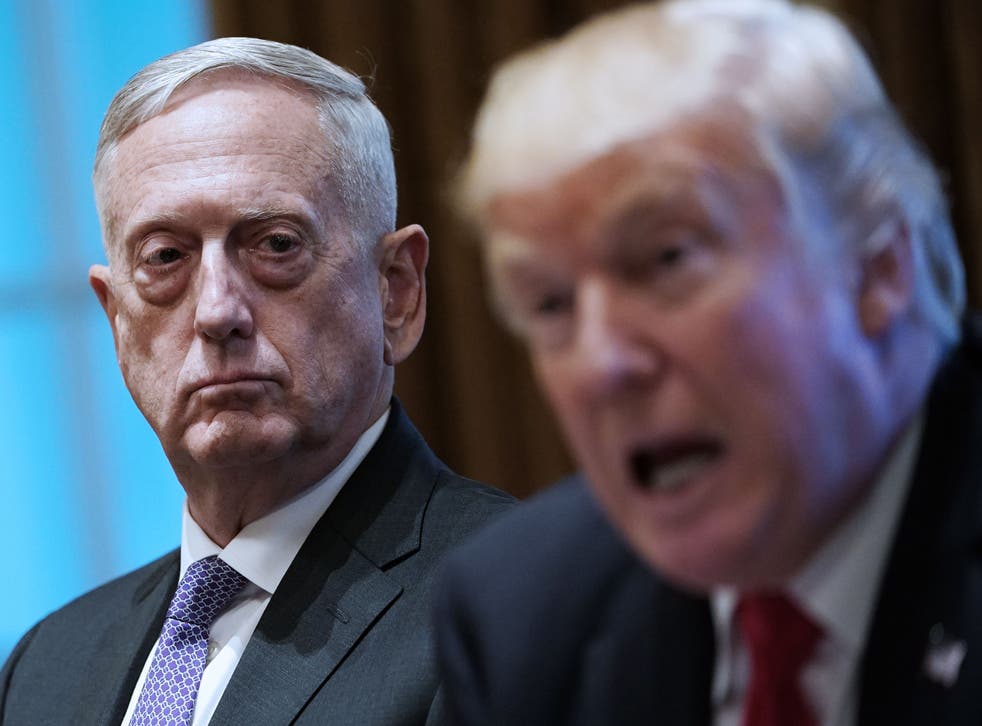 Among the revelations in Rage, veteran journalist Bob Woodward's new book on president Donald Trump, are blunt accounts of his conduct as told by former administration officials.
Woodward includes accounts by former defence secretary Jim Mattis, and former director of national intelligence Daniel Coats, concerning the discontent and exasperation they felt working with the president.
At one point, Woodward recounts General Mattis telling Mr Coats that he thought the president was "dangerous" and "unfit" and that they may have to "take action", according to excerpts published by The Washington Post.
General Mattis, Mr Coats, along with former secretary of state Rex Tillerson, were often referred to as "the adults" within the Trump administration, and were thought to be able to rein in the president.
Woodward writes that General Mattis quietly went to Washington National Cathedral to pray about his concern for the nation's fate under Trump's command.
He told Mr Coats: "There may come a time when we have to take collective action" because the president is "dangerous. He's unfit."
On another occasion, Mattis said that the president "has no moral compass".
The director of national intelligence replied: "True. To him, a lie is not a lie. It's just what he thinks. He doesn't know the difference between the truth and a lie."
A wide range of topics are covered by Rage from the handling of the pandemic, racial justice, North Korea, and others from the last two years.
Woodward's previous book on the Trump White House, Fear, was released two years ago.
Register for free to continue reading
Registration is a free and easy way to support our truly independent journalism
By registering, you will also enjoy limited access to Premium articles, exclusive newsletters, commenting, and virtual events with our leading journalists
Already have an account? sign in
Join our new commenting forum
Join thought-provoking conversations, follow other Independent readers and see their replies