Donald Trump Jr vows father remains future of GOP as he unloads on Biden – and Mr Potato Head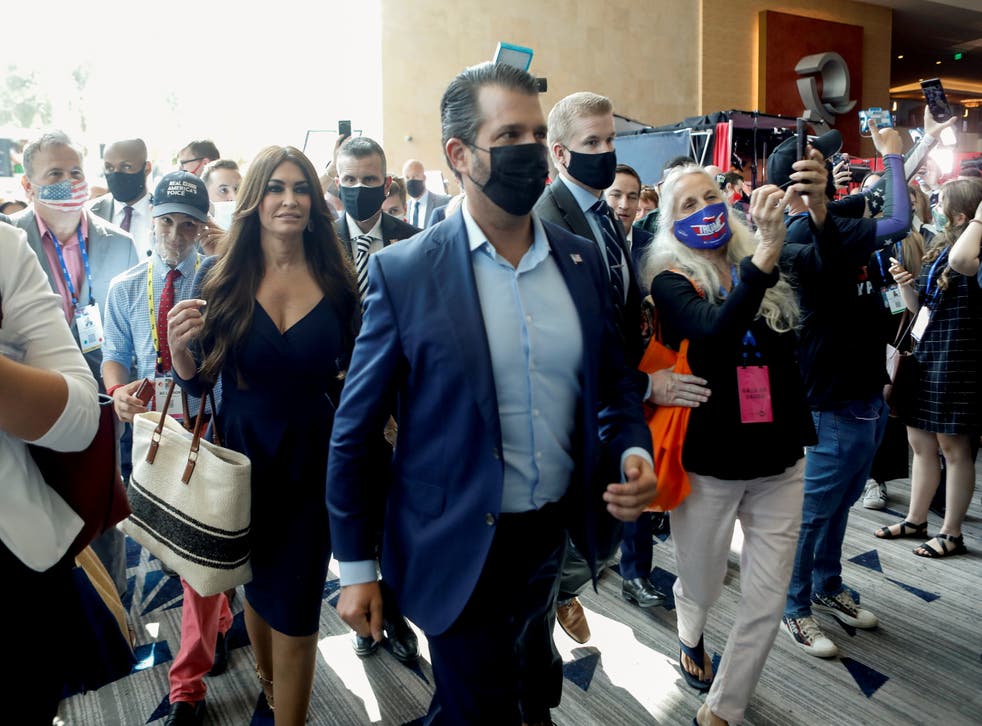 In closing remarks spanning attacks on Joe Biden and outrage over right-wing grievances with The Muppets and Mr Potato Head, Donald Trump Jr said his father's "Make America Great Again" agenda remains the "the future" of the Republican Party following his loss in the 2020 presidential election.
His speech (titled "Reigniting the Spirit of the American Dream") closed the first day of the 2021 Conservative Political Action Conference, the nation's largest right-wing summit, where the former president remains the party's most popular figure – with a literal golden statue in its hallways.
Moments before Trump Jr's speech, Trump adviser Kimberly Guilfoyle said that the former president "from his desk at Mar-a-Lago will accomplish more for America in the next four years than Joe Biden and Kamala Harris could ever dream of."
The first annual conference in the post-Trump era will test the party's messaging and appeal ahead of 2022 mid-term elections and 2024 presidential race, while its speakers – spanning pro-Trump lawmaker and right-wing media figures – continue to promote baseless "election integrity" claims that fuelled the 6 January insurrection.
More follows...
Join our new commenting forum
Join thought-provoking conversations, follow other Independent readers and see their replies