Donald Trump Jnr criticised for prairie dog hunting trip on Montana campaign trail with Greg Gianforte
The hunt will take place during peak breeding season, meaning that some of the prey could be pregnant
Chloe Farand
Saturday 22 April 2017 10:45 Comments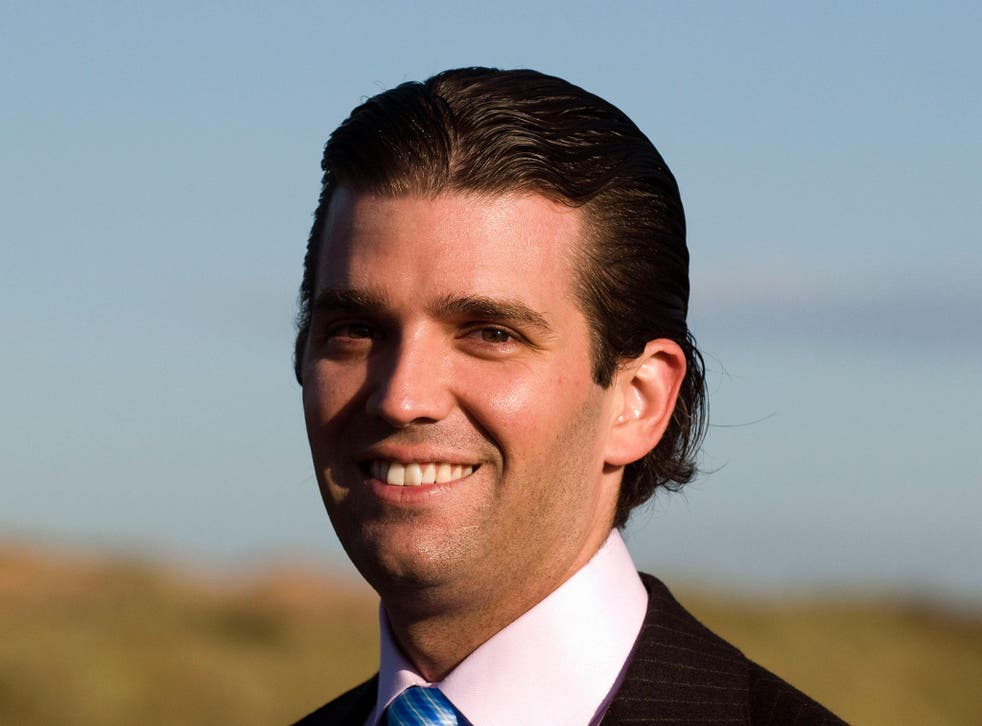 Donald Trump's son has come under fire after he accepted an invitation to shoot prairie dogs as part of a weekend of campaigning in Montana.
As he hits the campaign trail with Greg Gianforte, the Republican congressional candidate in the state, Donald Trump Jr will attend the "fun" prairie dog hunt.
"As good Montanans, we want to show good hospitality to people. What can be more fun than to spend an afternoon shooting the little rodents?," Mr Gianforte said.
Mr Trump Jnr is an avid hunter and has previously been photographed next to slain big game animals including a water buffalo and a cheetah.
But animal protection charity The Humane Society has condemned the excursion, which is scheduled during the prairie dogs's peak breeding season, meaning some of Mr Trump Jnr's targets could be pregnant.
Other females will still be nursing their offspring and the hunt could lead pups to starvation, warned Lindsey Sterling Krank, the Prairie Dog Coalition director.
"I would love to take Donald Trump Jr out with a spotting scope and shoot the prairie dog with our cameras. Shooting a prairie dog colony is not a good conservation message," she said.
The charity said shooting prairie dogs served no purpose other than being "a target practice" for hunters to keep their skills sharp.
"In using high-powered weapons to kill prairie dogs, the animals can seem to explode or have body parts severed and sent flying," the charity said.
Prairie dogs are listed as a species of concern by the Montana Department of Fish, Wildlife and Park.
The Humane Society said the species has declined by more than 95 per cent because of poisoning and shooting, loss of habitat to development, intensive agriculture, and disease.
The grassland animal is not a game species, which means there are no hunting limits or hunting seasons. Shooting prairie dogs is however a popular pastime in the hunting-friendly state and some landowners say it is a way to control the population, sometimes called "agricultural pest".
World news in pictures

Show all 50
Montana Department of Fish, Wildlife and Park spokesman Greg Lemon said the numbers of prairie dogs have not dropped to the point that protective measures have to be taken and the species continues to be managed like other wildlife.
But Mr Gianforte, who has made gun rights one of the focus of his campaign, dismissed the organisations' concerns.
"Clearly they've never shot a prairie dog. They don't know how much fun it is," he said.
The Montana race has attracted attention after the Republican congressional candidates had close calls in elections in Kansas and Georgia.
Vermont Senator Bernie Sanders pledged to come to Montana next month to campaign for the Democrat candidate Rob Quist ahead of the 25 May election.
Donald Trump won Montana with 20 points over Hillary Clinton in last year's election.
Register for free to continue reading
Registration is a free and easy way to support our truly independent journalism
By registering, you will also enjoy limited access to Premium articles, exclusive newsletters, commenting, and virtual events with our leading journalists
Already have an account? sign in
Join our new commenting forum
Join thought-provoking conversations, follow other Independent readers and see their replies