Donald Trump's deputy chief of staff Katie Walsh leaves after just three months
Julie Bykowicz
Washington DC
Thursday 30 March 2017 18:09 Comments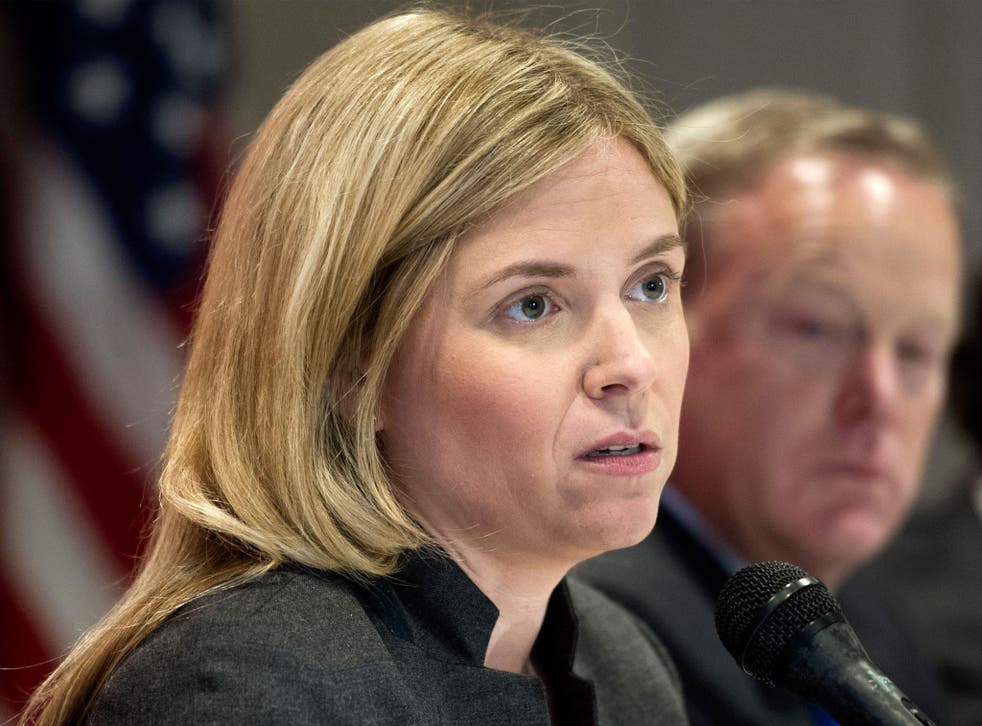 A top aide to President Donald Trump is leaving his administration to join a pro-Trump group.
Deputy chief of staff Katie Walsh said she decided to make the move to the America First Policies group after the Trump-backed health care bill failed last week to amass enough support to clear the House.
White House officials said legislators were being pressured by outside groups that opposed the bill, through voter phone calls and television advertisements, with no pushback from several existing Trump organisations.
"It was abundantly clear that we didn't have air cover when it came to calls coming into lawmakers," said White House chief of staff Reince Priebus. "No one can fix this problem better than Katie."
Ms Walsh, who served under Mr Priebus at the Republican National Committee, the Trump campaign and the White House, will be a senior adviser to America First Policies. The group is run by Mr Trump's former data and digital director Brad Parscale.
Mr Priebus and other White House officials stressed that Ms Walsh was the one who decided to leave the administration.
"She's the vital link that pulls things together," said Mr Trump's senior strategist Steve Bannon. Trump senior adviser Jared Kushner added: "I'm very supportive of Katie and the sacrifices she's making" by leaving the White House.
The controversial orders Donald Trump has already issued

Show all 9
Despite her low profile, Ms Walsh has become a key player in the administration's inner circle and has grown close to the president in recent months.
America First Policies has been off to a slow start since its founding and has been focused mostly on raising money and assembling a leadership team alongside Trump's 2016 digital and data director, Brad Parscale. The group has also been stymied by organisational challenges. One of its co-founders, Rick Gates, left last week amid renewed reports about his firm's past work on behalf of Russian clients.
Before serving as chief of staff at the RNC, Ms Walsh worked on a number of political campaigns, including Senator John McCain's presidential bid in 2008. A St. Louis native, she started working in politics as a student.
Associated Press
Register for free to continue reading
Registration is a free and easy way to support our truly independent journalism
By registering, you will also enjoy limited access to Premium articles, exclusive newsletters, commenting, and virtual events with our leading journalists
Already have an account? sign in
Join our new commenting forum
Join thought-provoking conversations, follow other Independent readers and see their replies