Trump administration considers privatising war in Afghanistan
The idea has been criticised by an expert who says the move would send the wrong signals to the Afghan people and the Taliban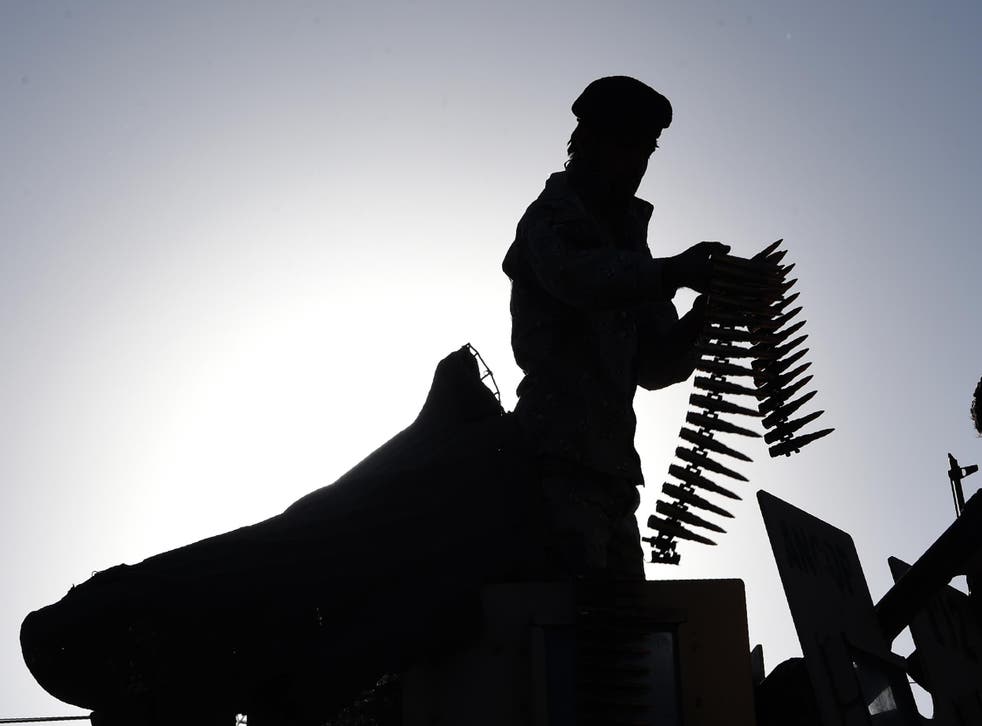 Donald Trump's administration is said to be considering radically changing the way it conducts war in Afghanistan, and may move away from the US military running the show in favour of laying that responsibility on private contractors.
The unprecedented proposal would put 5,500 private contractors in charge of advising the Afghan military in the 16-year-old war that Mr Trump has inherited from his two predecessors. Most of those contractors would be former Special Operations troops, though their private contractor status would likely mean they are not bound by the same rules of engagement as the US military. There are an estimated 8,400 US soldiers currently in Afghanistan.
Erik Prince, the founder and former CEO of private contracting company Blackwater USA, has put forward the plan. Speaking to USA Today, he said he had met frequently with administration officials to discuss his plan. However, with misgivings by Mr Trump's National Security Adviser, H R McMaster, and Defence Secretary James Mattis, it is unclear whether there would be a way forward for such a plan, despite Mr Trump's frustration at the lack of progress in the country. At least one senior official, chief strategist Steve Bannon, is said to be open to the use of private contractors.
Contractors working for Blackwater were involved in a deadly incident during the Iraq War, when they open-fired in Baghdad's Nisour Square while escorting a US convoy in 2007, killing or injuring at least 31 Iraqi civilians. Those events led the State Department to revoke the company's license to operate in the country. One of the contractors recently had a murder charge overturned and a new trial ordered over the incident, while three others who had been handed 30-year prison terms after being convicted of voluntary manslaughter will be re-sentenced after their prison terms were voided. Defence lawyers argued the convoy was under fire from insurgents, a claim prosecutors denied.
But – in addition to accountability concerns posed by giving broad agency to non-military, private contractors to conduct war – such a revised strategy in Afghanistan could send the wrong message in Afghanistan, Vanda Felbab-Brown, a senior fellow at the Brookings Institute, told The Independent.
International troops have been involved in Afghanistan for 16 years, following an invasion in October 2001. However, over the past year the Taliban have made gains and violent attacks have increased in a number of areas – leaving few signs of the stability the US craves.
It would be a "political signal to Afghanistan… including the Taliban, that the United States is really not willing to stick it out," Ms Felbab-Brown said of the plan over privisation. "So, I think the will of the Taliban will be strengthened and the will of those who resist the Taliban will be weakened."
Mr Prince — whose sister is Secretary of Education Betsy DeVos — has argued that the US should cede control of the fight in Afghanistan to private contractors because, as the efforts there lack leadership. The efforts aren't working, he says, and the Pentagon is spending a lot of money to do it.
Afghanistan: Between Hope and Fear

Show all 16
"Who has really been in charge of Afghanistan? Nobody. It's been extremely fragmented. We've had up to 140,000 troops in the country and we're now spending, the Pentagon consumes more than the entire defence budget of the UK just in Afghanistan and we're losing," Mr Prince, a retired Navy SEAL, said on CNN.
His plan is to establish a "viceroy" in Afghanistan that would correspond with American troops there, and has said that the basic set up should be modelled after the British East India Company. He says that the plan costs a fraction of American military involvement, and could work around what the Department of Defence. Private contractors could also stay long-term without the political risks associated with having troops on the ground.
Ms Felbab-Brown said that ducking that political risk would still be degrading for efforts there. Already in Afghanistan, citizens are concerned that the US military is simply taking Afghan resources — Mr Trump has said that the US should simply seize natural resources in the region — and would be wary of a set up modelled after Britain's colonial empire, she said.
Still, she concedes that there doesn't appear to be a surefire path forward for the US in Afghanistan. Completely withdrawing would forfeit huge American investments in the country while giving up control to the Taliban. Staying could simply be an exercise in hoping that the Taliban slowly falls apart through repeated mistakes.
Secretary of State Rex Tillerson acknowledged this week that the White House is looking for a new strategy to bring America's longest war to an end.
"To just say we're going to keep doing what we've been doing, the president is not willing to accept that, and so he is asking some tough questions," Mr Tillerson said earlier this week in Manila during an Asia trip.
The top US commander in Afghanistan, General John Nicholson, has recommended that several thousand more troops be deployed to Afghanistan, primarily to bolster the advisory mission and stop the Taliban gaining more territory.
Register for free to continue reading
Registration is a free and easy way to support our truly independent journalism
By registering, you will also enjoy limited access to Premium articles, exclusive newsletters, commenting, and virtual events with our leading journalists
Already have an account? sign in
Register for free to continue reading
Registration is a free and easy way to support our truly independent journalism
By registering, you will also enjoy limited access to Premium articles, exclusive newsletters, commenting, and virtual events with our leading journalists
Already have an account? sign in
Join our new commenting forum
Join thought-provoking conversations, follow other Independent readers and see their replies