Donald Trump's lawyer should be disbarred if he tweeted Michael Flynn was fired for lying to FBI, says former ethics chief
'He can tell Mueller he wrote it'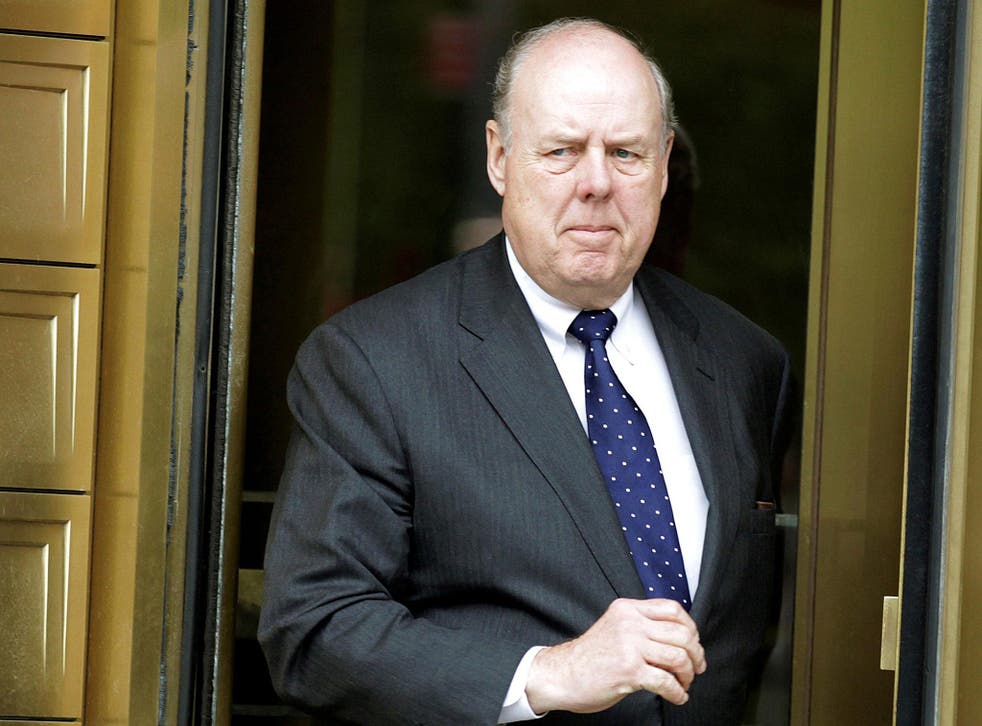 A top White House ethics lawyer who worked for George W Bush has said Donald Trump's lawyer should be disbarred if he wrote the President's tweet implying he knew his National Security Adviser had lied to the FBI.
"A lawyer who writes a Tweet like that incriminating a client should be disbarred. He can tell [Special Counsel Robert] Mueller he wrote it," Richard Painter tweeted.
John Dowd, the Mr Trump's chief lawyer, admitted he had drafted the tweet and given it to the President's social media director.
The tweet suggested Mr Trump was aware Michael Flynn had lied to the FBI when the White House dismissed him on 13 February.
Then FBI-Director James Comey said Mr Trump brought up the investigation into Mr Flynn the following day and told him he hoped he could "let this go."
"I had to fire General Flynn because he lied to the Vice President and the FBI. He has pled guilty to those lies," the tweet, sent from the US President's account, said.
"It is a shame because his actions during the transition were lawful. There was nothing to hide!"
In an interview with Axios, Mr Dowd said he "did not mean to break news."
He said "the tweet did not admit obstruction," which he labelled "an ignorant and arrogant assertion."
Mr Painter went on to retweet a post by Walter Shaub, the former director of the US Office of Government Ethics, who challenged Mr Dowd to admit to Mr Mueller he wrote the tweet.
"I dare you to tell Mueller you logged into POTUS's Twitter account and wrote 'pled' and the rest of that, John Dowd," he wrote. "I dare you."
Join our new commenting forum
Join thought-provoking conversations, follow other Independent readers and see their replies