Isolated Trump attacks senior Republican senators as 'publicity seeking and weak'
The President posted the first tweet at 6am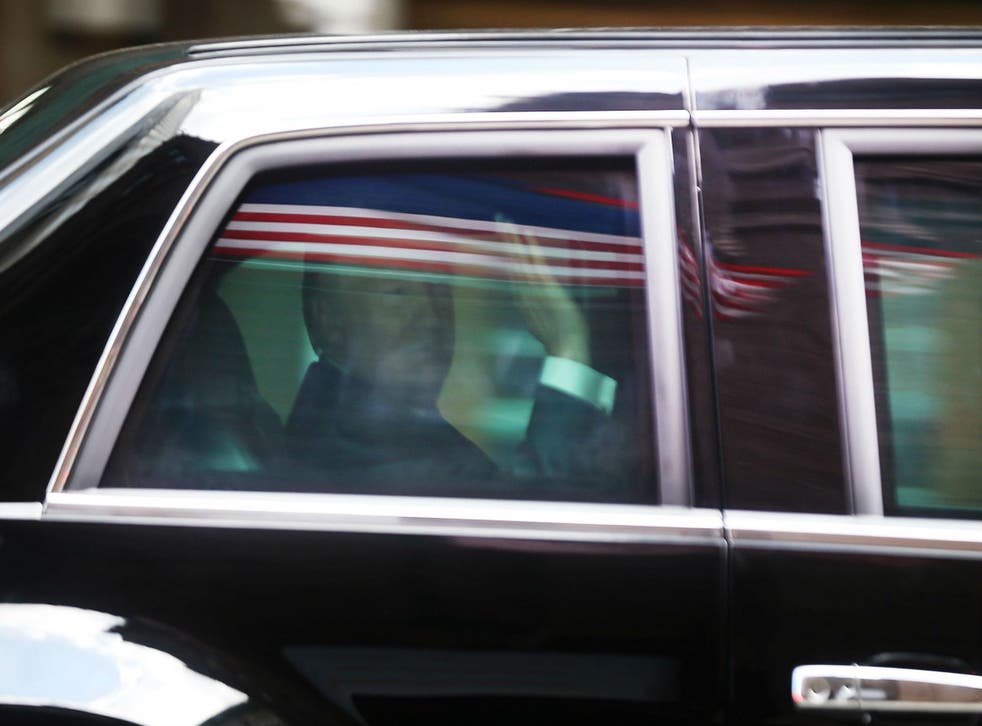 Donald Trump - increasingly isolated and with a record low approval rating - has opened fire on two senior members of his own party who criticised his response to the deadly neo-Nazi-led violence in Charlottesville.
Still smarting from the controversy over his apparent reluctance to condemn the white supremacists behind much of the violence, Mr Trump posted a series of tweets criticising two senior senators. The first tweet was posted at around 6am.
"Publicity seeking Lindsey Graham falsely stated that I said there is moral equivalency between the KKK, neo-Nazis & white supremacists and people like Ms Heyer," he wrote.
"Such a disgusting lie. He just can't forget his election trouncing.The people of South Carolina will remember."
An hour later, after what has become a routine attack on the media, he then turned his attention to Jeff Flake, a senator from Arizona, who has criticised the President in a recent book, Conscience of a Conservative, in which he called on Republicans to stand up to Mr Trump if they felt he was damaging the party.
Mr Flake is running for reelection in 2018 and is being challenged by Kelli Ward, a physician and former Arizona state senator who had previously failed to unseat John McCain in the previous primary cycle.
Hundreds gather for Charlottesville vigil
"Great to see that Dr Kelli Ward is running against Flake Jeff Flake, who is WEAK on borders, crime and a non-factor in Senate. He's toxic," said Mr Trump.
On Wednesday as fallout from Charlottesville grew, Mr Flake had tweeted: "We can't claim to be the party of Lincoln if we equivocate in condemning white supremacy."
Mr Graham, a senator from South Carolina, had previously issued a statement in which he said the President's comments were threatening to divide the country.
Violence on the streets of Charlottesville

Show all 9
"Mr President, I encourage you to try to bring us together as a nation after this horrific event in Charlottesville. Your words are dividing Americans, not healing them," he said in a statement.
"I, along with many others, do not endorse this moral equivalency. Many Republicans....will fight back against the idea that the Party of Lincoln has a welcome mat out for the David Dukes of the world."
Mr Trump's comments come as he appears as in increasingly isolated figure. A number of cable news shows reported that they all failed to find a Republican senator to appear before the cameras to defend Mr Trump's comments.
Meanwhile, Gallup reported that Mr Trump's approval rating was now at 34 per cent, a new low for his presidency.
Join our new commenting forum
Join thought-provoking conversations, follow other Independent readers and see their replies