Donald Trump to hold telephone call with Palestinian President Mahmoud Abbas in first contact since election
US President unpopular in occupied territories over friendlier positions toward Israeli government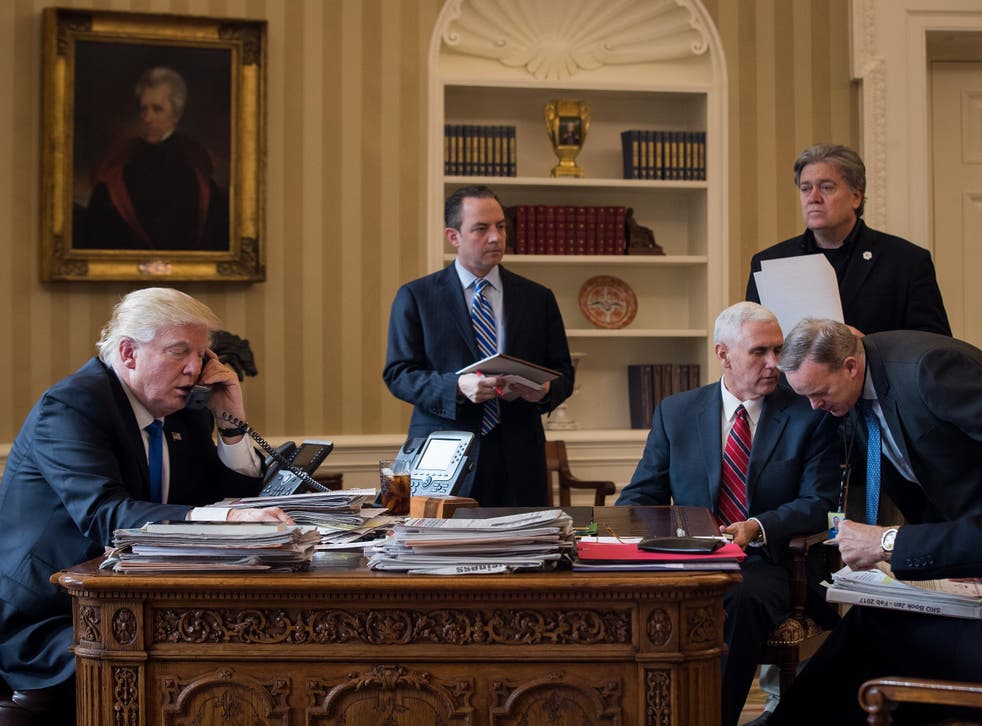 Palestinian President Mahmoud Abbas will speak Friday by telephone with US President Donald Trump in the first contact between the two leaders since Trump took office in January.
Trump's planned phone call to Abbas was revealed in a White House notice.
Abbas has spent many hours on the phone and in meetings with US presidents and secretaries of state over the past decade but he has been unsuccessful when reaching out to Trump. His office did not comment ahead of the call.
Trump is unpopular among Palestinians because he appeared to break from his predecessor and adopt friendlier positions toward the Israeli government, including a vague stance on Palestinian statehood and a more lenient approach to settlements in territory claimed by the Palestinians.
Abbas and his aides are alarmed by the possibility of being sidelined. However, Trump's administration last week warned Israel against annexing parts of the occupied West Bank, saying it would trigger an "immediate crisis" between the two allies.
World news in pictures

Show all 50
The move suggested Trump may be returning to more traditional US policy and will not give Israel free rein to expand its control over the West Bank and sideline the Palestinians, as Israeli nationalists had hoped.
Associated Press
Join our new commenting forum
Join thought-provoking conversations, follow other Independent readers and see their replies