Donald Trump plans to cut Meals on Wheels to pay for Mexican border wall
The president appears to be prioritising his promised wall along the US-Mexico border which will receive an immediate $1.5bn (£1.2bn) cash injection
Harriet Agerholm
Thursday 16 March 2017 11:06 Comments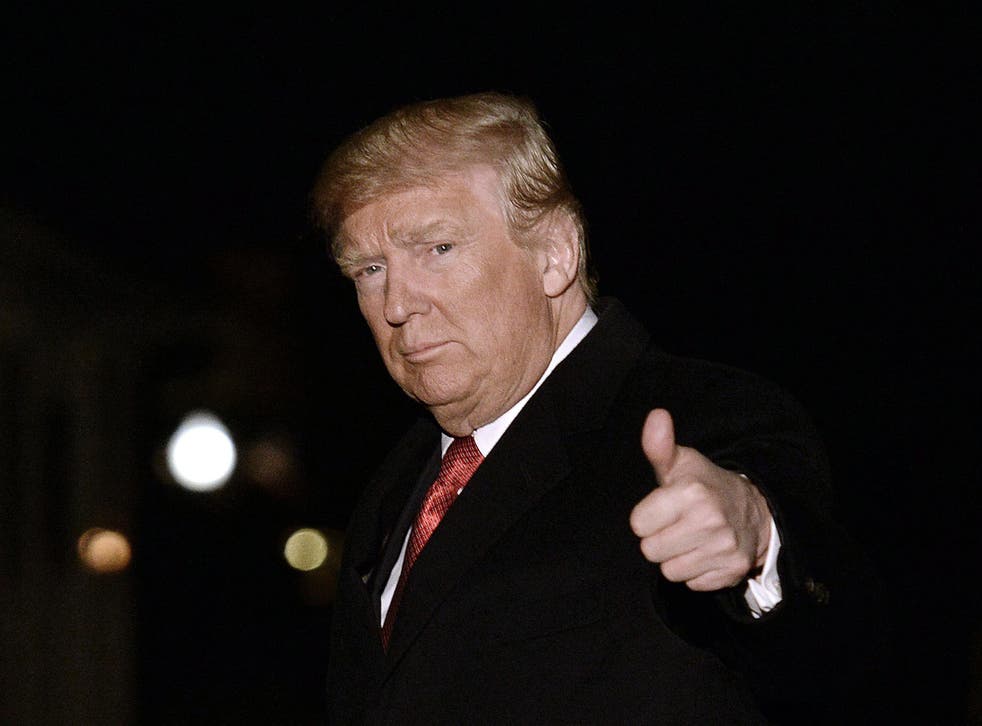 Community projects like Meals on Wheels and housing assistance are set to lose out on all of their government funding if Donald Trump's budget blueprint for the coming fiscal year is passed by politicians.
The president's proposals include the complete elimination of the $3 billion (£2.4 billion) Community Development Block Grant program, which funds those programs along with other community assistance efforts.
The Environmental Protection Agency (EPA) will also see its funds slashed.
The president appears to be prioritising his promised wall along the US-Mexico border which will receive an immediate $1.5bn (£1.2bn) cash injection, with another $2.6bn (£2.1bn) if his spending plans for the 2018 budget year are approved by the House of Representatives.
Mr Trump – who campaigned for the presidency on a staunchly anti-immigrant platform – said repeatedly during his election bid that Mexico would pay for the wall. Instead, it appears that initially at least, US taxpayers will foot the bill.
Thursday's $1.15 trillion (£1 trillion) budget – titled America First: A Budget Blueprint to Make America Great Again – will also benefit the military, which will receive the largest windfall since the Reagan administration.
The 10 per cent Pentagon boost – intended to improve troop readiness, fight Isis and buy new weapons – is financed by $54 billion (£44 billion) of cuts to foreign aid and domestic agencies that had been protected by former President Barack Obama.
Mr Trump said: "A budget that puts America first must make the safety of our people its number one priority — because without safety, there can be no prosperity."
The financial blueprint goes after the frequent targets of the party's staunchest conservatives, eliminating the National Endowment for the Arts, legal aid for the poor and low-income heating assistance.
Twelve of the government's 15 cabinet agencies would absorb cuts under the president's proposal. The biggest loser is arguably the Environmental Protection Agency (EPA), which will reportedly see its funding slashed by almost a third, receiving $2.5 billion (£2 billion) instead of the current $8.2 billion (£6.7 billion).
Agriculture, Labour, Housing and State departments will also see funding pulled, along with Transportation programmes like Amtrak.
The $3 billion (£2.4 billion) Community Development programme – which funds popular programmes such as housing assistance and Meals on Wheels – which delivers food to the elderly and disabled – will be completely dismantled.
More than 3,000 EPA workers would lose their jobs and programmes such as Mr Obama's Clean Power Plan, which would tighten regulations on emissions from power plants seen as contributing to global warming, would be eliminated.
The controversial orders Donald Trump has already issued

Show all 9
Popular EPA grants for state and local drinking and waste water projects would be preserved, however.
Mr Trump's proposal only covers roughly a quarter of the approximately $4 trillion (£3.3 trillion) federal budget, the discretionary portion that Congress passes each year.
It does not address taxes, social security, or Medicare and Medicaid - the a social health care program for families and individuals with limited resources.
It does not make predictions about deficits and the economy either.
Associated Press contributed to this report
Register for free to continue reading
Registration is a free and easy way to support our truly independent journalism
By registering, you will also enjoy limited access to Premium articles, exclusive newsletters, commenting, and virtual events with our leading journalists
Already have an account? sign in
Join our new commenting forum
Join thought-provoking conversations, follow other Independent readers and see their replies