Donald Trump says Michael Flynn is 'a very good person' despite firing him for Russia ties
He dismissed warnings from Sally Yates as coming from someone he didn't know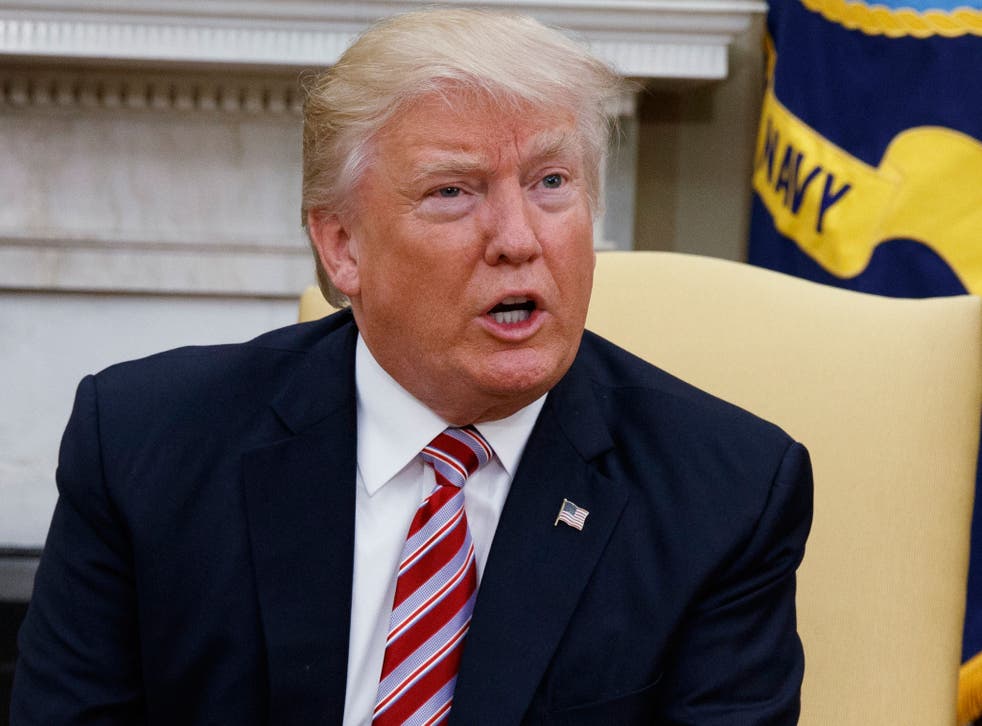 Donald Trump has defended the former national security adviser he fired earlier this year for lying to the Vice President, saying that he is "a very good person" with a strong record of public service.
Mr Trump pointed to Michael Flynn's rank as Lieutenant General in the US army as the reason why he waited 18 days after receiving a warning from former acting Attorney General Sally Yates, who had told the White House in January that Mr Flynn may be compromised by Moscow.
"This man has served for many years, he's a general, He's, in my opinion, a very good person," Mr Trump told NBC's Lester Holt. "I believed it'd be very unfair to hear from somebody we don't even know and immediately fire them," he continued, referencing Ms Yates's warning and the fact that she is not in his inner circle.
Mr Holt then interrupted to point out that Ms Yates was, at the time, the acting Attorney General of the United States – a title that carries with it a significant amount of credence.
Mr Trump said that he ultimately decided to fire Mr Flynn after learning that he had misrepresented the nature of a phone call he had during the presidential transition period with the Russian ambassador to the United States. Mr Flynn had told Vice President Mike Pence that he did not discuss American sanctions on Russia, a statement that was later shown to be wrong.
In contrast to those 18 days, the President said that he didn't think about how his meeting with Russian officials appeared to the public, after firing former FBI Director James Comey, whose bureau was investigating whether or not the Trump campaign colluded with Moscow during the campaign.
The biggest names involved in the Trump-Russia investigation

Show all 17
"I never thought about it," Mr Trump said when asked about meeting with Russians the next day. "It was set up a while ago and, frankly, I could've waited, but what difference does it make? I'm not looking for cosmetics."
During the interview, Mr Trump also defended himself and his campaign aides against the swirling allegations that firing Mr Comey – and keeping Mr Flynn for so long – was a cover-up, saying that there was "no collusion between me and my campaign and the Russians".
Register for free to continue reading
Registration is a free and easy way to support our truly independent journalism
By registering, you will also enjoy limited access to Premium articles, exclusive newsletters, commenting, and virtual events with our leading journalists
Already have an account? sign in
Register for free to continue reading
Registration is a free and easy way to support our truly independent journalism
By registering, you will also enjoy limited access to Premium articles, exclusive newsletters, commenting, and virtual events with our leading journalists
Already have an account? sign in
Join our new commenting forum
Join thought-provoking conversations, follow other Independent readers and see their replies