Donald Trump calls a microphone 'mike' then refers to himself as 'your favourite President'
President insults Republican senator as 'Flakey' in tweet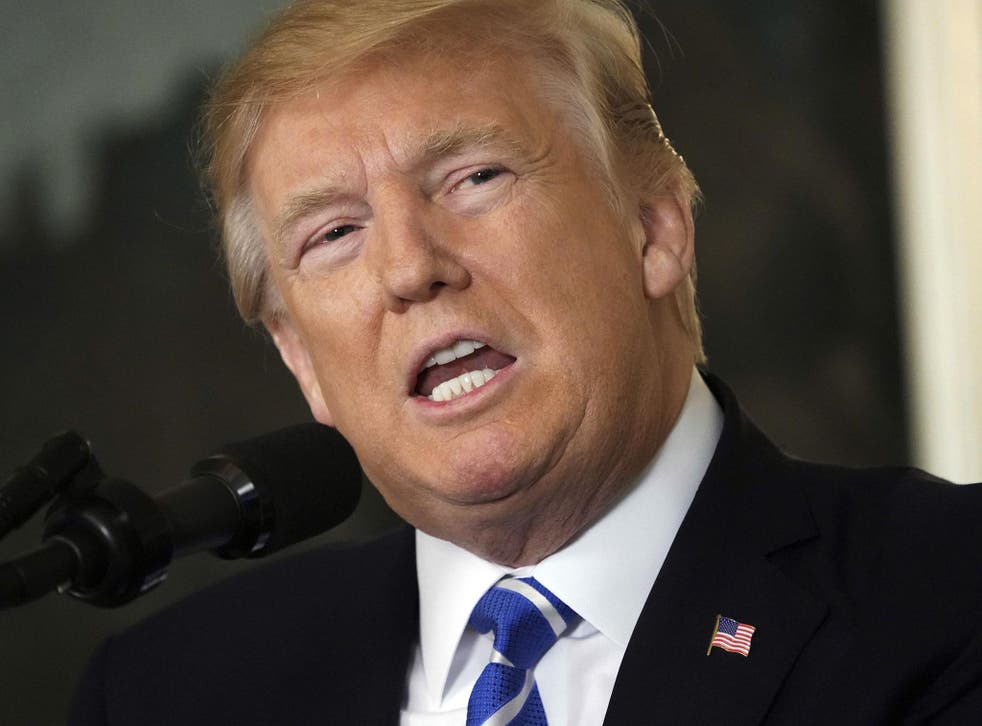 Donald Trump has insulted a Republican senator and inexplicably referred to a microphone as "mike" in a tweet.
The US President called Senator Jeff Flake "Flakey" and referred to himself as "your favourite President."
Mr Flake was caught on an open microphone saying the GOP is "toast" if the party follows Mr Trump and Alabama Senate candidate Roy Moore.
Republican senator Jeff Flake quits: Mr. President I rise today to say "enough"
He was apparently unaware the microphone attached to his lapel was still on when he said: "[If we] become the party of Roy Moore and Donald Trump, we are toast."
The senator made a surprised expression when someone pointed out the microphone afterwards.
He later tweeted a link to a story about the remark and said: "No news here. I've been saying this to anyone who will listen."
Mr Trump launched his own criticism in a tweet: "Senator Jeff Flake(y), who is unelectable in the Great State of Arizona (quit race, anaemic polls) was caught (purposely) on "mike" saying bad things about your favourite President.
"He'll be a NO on tax cuts because his political career anyway is 'toast.'"
Donald Trump's least presidential moments so far...

Show all 30
While Mr Trump's tweet predicted Mr Flake would oppose the Republican tax bill, the senator's office said he had not yet made up his mind.
"Senator Flake is still reviewing the tax reform bill on its merits. How he votes on it will have nothing to do with the president," a spokesman for the senator said in an email to Reuters.
Mr Trump and Mr Flake, both Republicans, have been critical of each other in recent months.
Mr Flake delivered a speech on the Senate floor in October during which he said Mr Trump threatened the nation's democracy. In the same speech, he announced he would not be seeking re-election to the Senate next year when his term expires.
Join our new commenting forum
Join thought-provoking conversations, follow other Independent readers and see their replies