'Deal' with North Korea 'very much in the making', Donald Trump says in cryptic tweet
Mr Trump has accepted North Korean leader Kim Jong-un's invitation to meet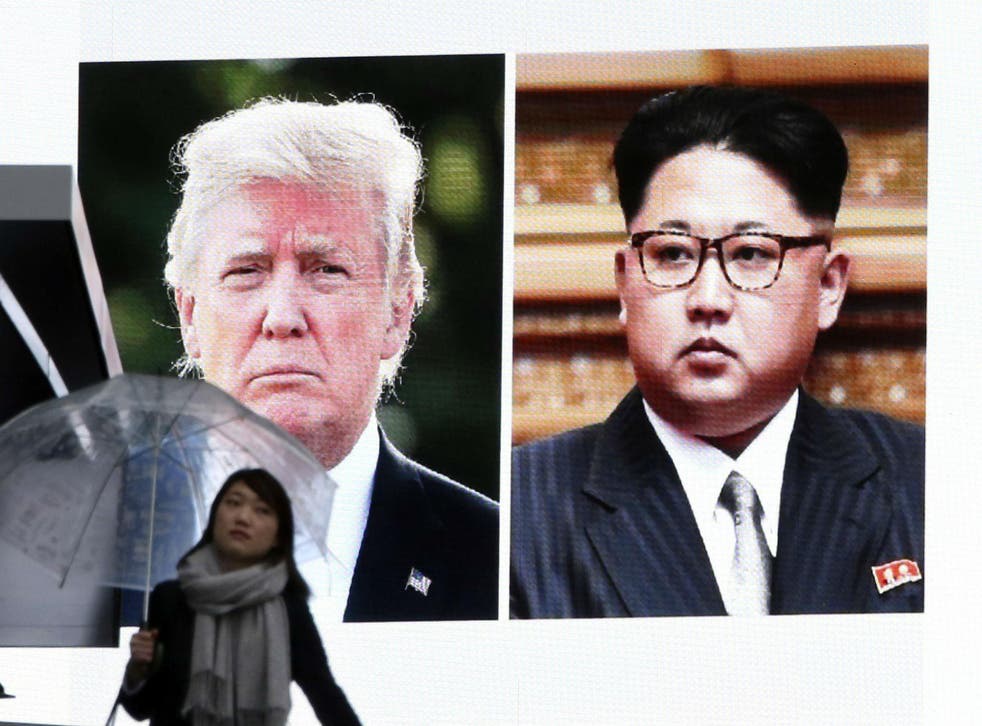 President Donald Trump has said that a "deal" with North Korea is "very much in the making", a day after it was announced that he would meet with the regime's leader Kim Jong-un.
"The deal with North Korea is very much in the making and will be, if completed, a very good one for the World," the President tweeted.
"Time and place to be determined," he added, most likely referring to where his meeting with Mr Kim would take place.
The President did not include details about what kind of deal is being made, but he has indicated that the US will accept nothing less in an agreement than the total denuclearisation of North Korea.
On Thursday, Mr Trump confirmed that he had accepted Mr Kim's invitation to meet, a stunning announcement that followed months of rising tensions between the US and North Korea over the latter's continued development of its nuclear and ballistic weapons programme.
South Korea's National Security Advisor Chung Eui-Yong told reporters at the White House that North Korea expressed a willingness to refrain from testing missiles and nuclear weapons and said Mr Trump pledged to meet by May in an effort to achieve "permanent denuclearisation".
World news in pictures

Show all 50
In a statement, White House Press Secretary Sarah Huckabee Sanders said, "We look forward to the denuclearisation of North Korea".
"In the meantime, all sanctions and maximum pressure must remain," she added. Mr Trump also said in a tweet that "sanctions will remain until an agreement is reached".
During a press briefing on Thursday evening, a senior administration official said that "at this point we're not even talking about negotiations".
"What we're talking about is an invitation by the leader of North Korea to meet face to face with the President of the United States," the official said. "The President has accepted that invitation."
Register for free to continue reading
Registration is a free and easy way to support our truly independent journalism
By registering, you will also enjoy limited access to Premium articles, exclusive newsletters, commenting, and virtual events with our leading journalists
Already have an account? sign in
Register for free to continue reading
Registration is a free and easy way to support our truly independent journalism
By registering, you will also enjoy limited access to Premium articles, exclusive newsletters, commenting, and virtual events with our leading journalists
Already have an account? sign in
Join our new commenting forum
Join thought-provoking conversations, follow other Independent readers and see their replies