Majority of Americans nervous about Trump's ability to handle North Korea
Only a quarter of Americans are confident the situation will be resolved.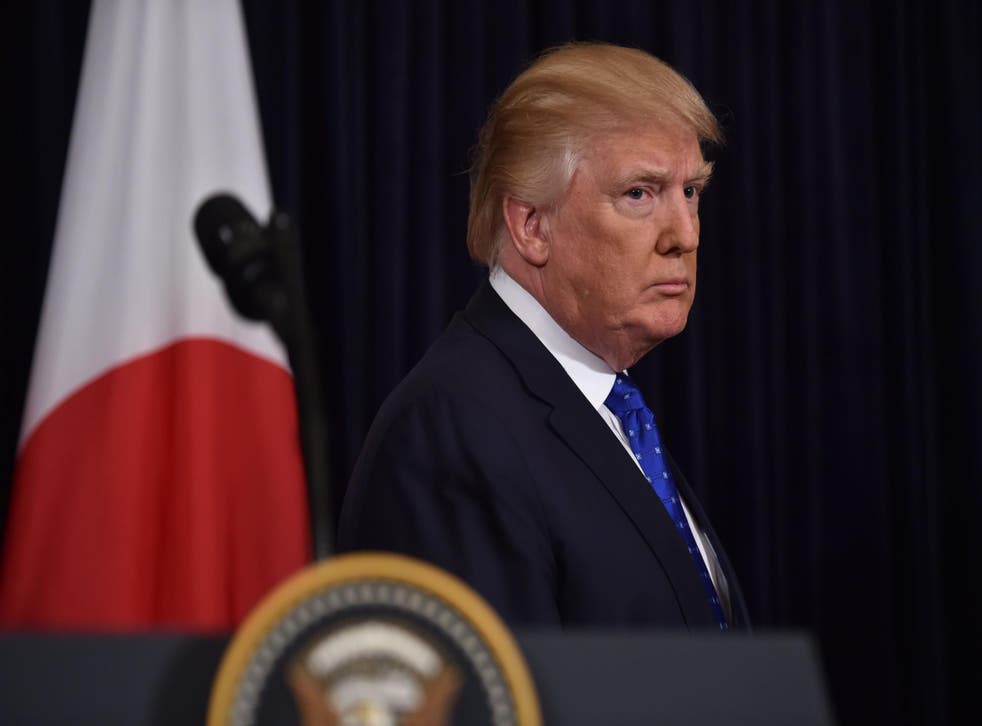 Despite Donald Trump's optimism about the nuclear threat from North Korea, most Americans say they're not confident he can handle it.
"After many years of failure, countries are coming together to finally address the dangers posed by North Korea," Mr Trump tweeted recently, in response to sanctions imposed by the UN. "We must be tough & decisive!"
But sixty-one per cent of Americans say they are "uneasy" about Mr Trump's ability to handle the situation, according to a CBS News poll. Only 35 per cent say they are confident in his abilities.
Even Mr Trump's base appears to be wary: 64 per cent of independents and 22 per cent of Republicans say they don't fully trust Mr Trump in this area. Only a quarter of Americans are confident the situation will be resolved.
The North Korean regime tested two intercontinental ballistic missiles (ICMBs) capable of reaching the US last month. The US Department of Defence has moved up their projection for when the missiles will be nuclear-capable by two years, to 2018.
American diplomats have pushed the UN to put economic pressure on North Korea, ultimately securing the estimated $1bn in international sanctions against the country. US Ambassador to the UN Nikki Haley hailed them as "the strongest sanctions ever imposed in response to a ballistic missile test".
The North Korean government, however, responded by threatening to take "physical action" against the US.
Speaking at the ASEAN Regional Forum on Monday, North Korean Foreign Minister Ri Yong Ho said the country is "ready to teach the US a severe lesson with its nuclear strategic force" if militarily provoked.
"We will, under no circumstances, put the nukes and ballistic rockets on the negotiating table," he added.
North Korea accuses the United States of escalating tensions by conducting military drills, like the 8 July Air Force flyover in response to Pyongyang's latest missile tests.
In pictures: North Korea military drill

Show all 8
Still, some US officials continue to suggest a military response to the threat. National security adviser HR McMaster said on Saturday that the President was prepared to start a "preventive war" against North Korea.
"[Mr Trump] said he's not going to tolerate North Korea being able to threaten the United States," Mr McMaster told MSNBC's Hugh Hewitt. "...So of course, we have to provide all options to do that. And that includes a military option."
The White House has said only that all options remain on the table. Mr Trump has confined himself largely to tweeting about the issue, asking whether North Korean ruler Kim Jong-un has "anything better to do with his life".
The President has also been critical of China's perceived inaction on the issue. He invited Chinese President Xi Jinping to his South Florida estate for a summit in April, but later tweeted he was "very disappointed" in the country.
Asked about what he would do to control the threat at a recent Cabinet meeting, Mr Trump said: "We're going to be able to handle them. It will be handled. We handle everything."
Join our new commenting forum
Join thought-provoking conversations, follow other Independent readers and see their replies