Donald Trump wrongly tweets once again that he has repealed Obamacare
The President says the tax bill repeals Obamacare 'over time'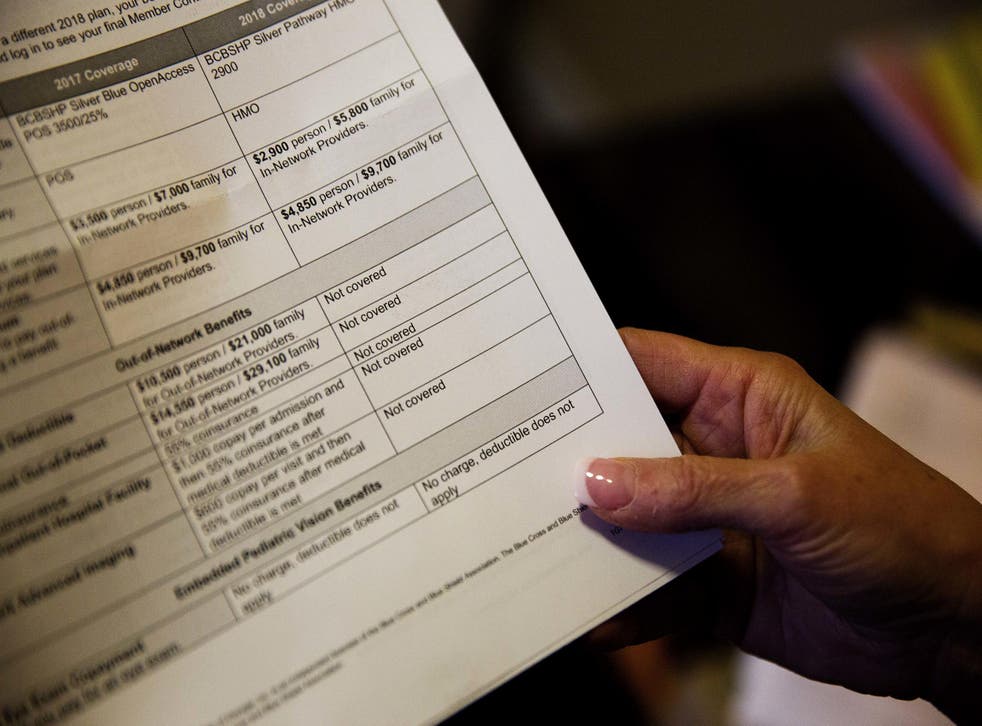 US President Donald Trump wrongly tweeted, once again, that Obamacare has been repealed.
Though the recently-passed tax reform bill does include a provision to repeal the individual mandate - the requirement that every American have health insurance or pay a tax penalty - that does not repeal the entire Affordable Care Act.
It is a claim the President has made repeatedly throughout his first year in office and a "replace and repeal" of the healthcare plan was a major campaign promise made by many Republicans.
The repeal of one key aspect of Obamacare will take place "over time"; the tax penalty Americans face for not enrolling in an insurance programme will still be in place for another tax year.
The Medicaid expansion, the subsidised health assistance programme for those living under the poverty line, all remain in place - as do the state-based marketplaces.
The White House attempted to stymie outreach and promotion efforts and cut the 2018 open enrollment period for Obamacare in half - 1 November to 15 December.
Despite that, more than 200,000 Americans signed up on 1 November - double the number of people that enrolled the same day in 2016.
World news in pictures

Show all 50
Visitors to Healthcare.gov also reached a record one million visitors that day.
The reality of drafting a bill that would receive a good "score" from the nonpartisan Congressional Budget Office that rates how many people would lose insurance as a result and the overall impact on the federal budget proved to be problematic for Congressional Republicans.
Between party dissidents first in the House's Freedom Caucus, then objections from Senators John McCain, Lisa Murkowski, and Susan Collins, and leaks of reported tension between House Speaker Paul Ryan, Senate Majority Leader Mitch McConnell, and Mr Trump - the effort to repeal and replace has hit a roadblock after roadblock.
There may be an effort in 2018 to revive the repeal and replacement of Obamacare in light of the administration's victory with the passage of the tax bill.
However, with midterm elections coming up in November and Senate Majority Leader Mitch McConnell's comment to NPR that the Senate will likely "move on to other issues."
Register for free to continue reading
Registration is a free and easy way to support our truly independent journalism
By registering, you will also enjoy limited access to Premium articles, exclusive newsletters, commenting, and virtual events with our leading journalists
Already have an account? sign in
Register for free to continue reading
Registration is a free and easy way to support our truly independent journalism
By registering, you will also enjoy limited access to Premium articles, exclusive newsletters, commenting, and virtual events with our leading journalists
Already have an account? sign in
Join our new commenting forum
Join thought-provoking conversations, follow other Independent readers and see their replies