Longtime Trump Organisation official granted immunity in Cohen probe, report says
Allen Weisselberg is another longtime Trump ally said to have been granted immunity in the probe
Kimberley Richards
New York
Friday 24 August 2018 21:09 Comments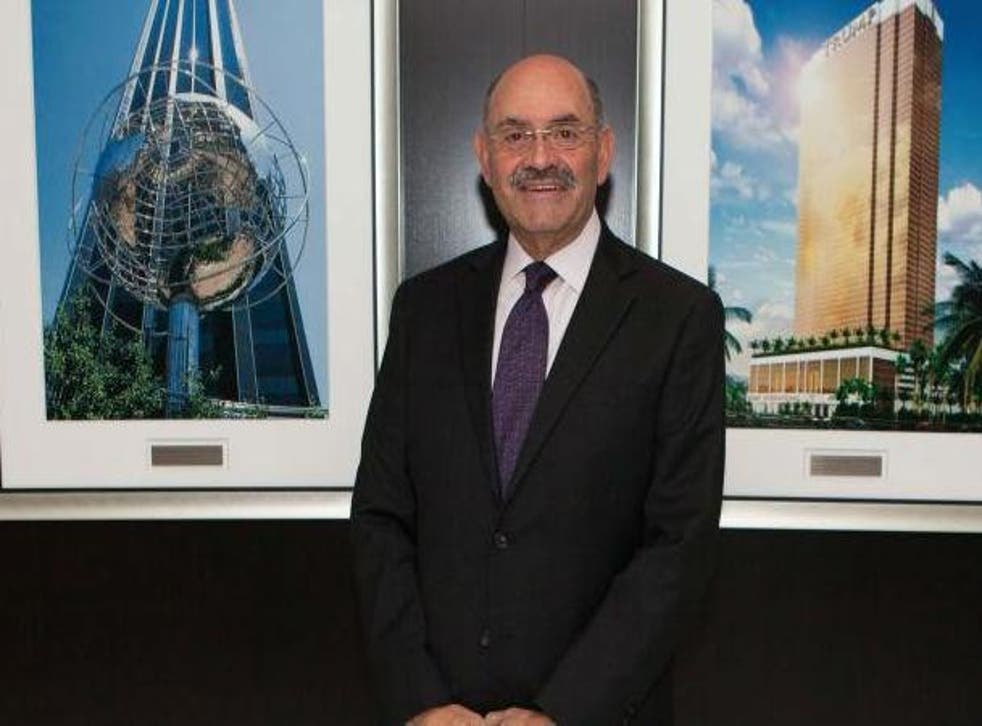 Trump Organization chief financial officer Allen Weisselberg has been granted immunity in the federal investigation of Donald Trump's former attorney Michael Cohen, reports say.
According to The Wall Street Journal, Mr Weisselberg, who has been the president's bookkeeper for his personal and business affairs for years, has received exemption from possible prosecution about hush-money payments made by Cohen to two women who alleged sexual affairs with Mr Trump.
Mr Weisselberg, who had been subpoenaed to testify before a federal grand jury earlier this year, according to The Wall Street Journal, is believed to have allegedly arranged the reimbursement to Cohen for the payments. Mr Weisselberg is not named in the charging documents. The development was the latest twist in a week that has seen Mr Trump and the White House thrown onto the back foot.
The Independent has reached out to the Trump Organization for comment.
Cohen arranged hush-money payments to adult film actress Stormy Daniels, real name Stephanie Clifford, for $130,000 (£100,000) and former Playboy playmate Karen McDougal for $150,000 (£117,000) during the 2016 presidential campaign. Both women have alleged they had affairs with Mr Trump, which he has denied.
David Pecker, top boss of National Enquirer and longtime ally of Mr Trump, was recently reported to also have been granted immunity in the probe. Mr Pecker and Cohen had allegedly took part in a "catch and kill" tabloid tactic to buy the rights to Ms McDougal's story of her alleged affair with Mr Trump for the sake of burying it.
Mr Pecker has supposedly provided prosecutors with information on Cohen's hush-money payments, according to multiple reports. Sources have also told The Wall Street Journal that chief content officer Dylan Howard of American Media, Inc, parent company of National Enquirer, has also been granted immunity in the probe.
Trump says he chose Sessions for his loyalty
Cohen has pleaded guilty to eight felony charges, including campaign finance violations from 2016. Mr Trump has since lambasted the probe saying Cohen's payments weren't from campaign finance, suggesting his former lawyer "made a great deal" by accepting a plea bargain on campaign-related charges.
Trump in Helsinki: Putin meeting and protests

Show all 16
"Because he was in another business, totally unrelated to me, where I guess there was fraud involved and loans and taxi cabs and all sorts of things," Mr Trump said, according to CNN. "Nothing to do with me."
Special Counsel Robert Mueller referred federal prosecutors to investigate Cohen as part of his probe into whether Russia had meddled into the 2016 presidential election. Moscow has denied meddling and Mr Trump has repeatedly charged there was no collusion.
Mr Trump's former campaign chairman Paul Manafort has been convicted on eight counts on financial crimes.
Register for free to continue reading
Registration is a free and easy way to support our truly independent journalism
By registering, you will also enjoy limited access to Premium articles, exclusive newsletters, commenting, and virtual events with our leading journalists
Already have an account? sign in
Register for free to continue reading
Registration is a free and easy way to support our truly independent journalism
By registering, you will also enjoy limited access to Premium articles, exclusive newsletters, commenting, and virtual events with our leading journalists
Already have an account? sign in
Join our new commenting forum
Join thought-provoking conversations, follow other Independent readers and see their replies