Trump expected to nominate notorious anti-feminist Penny Nance to be Ambassador for Women
'Like putting an arsonist in charge of the fire department'
Harry Cockburn
Wednesday 08 November 2017 12:24 Comments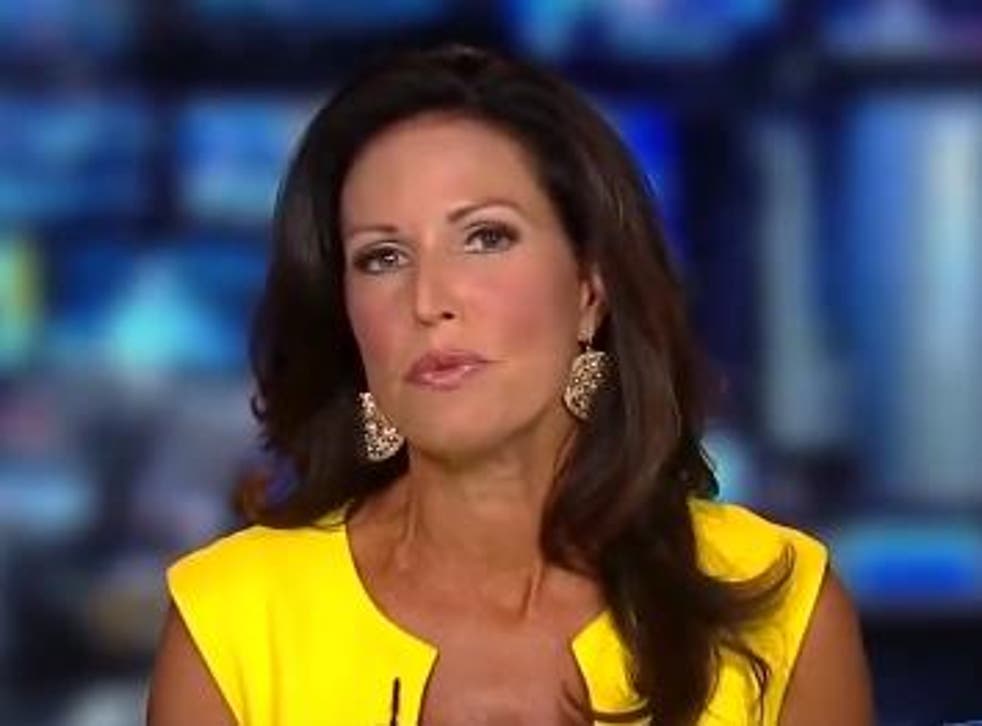 Donald Trump is expected to nominate an aggressively anti-feminist candidate to be his new global ambassador-at-large for women's issues - a role first created under Barack Obama.
Christian activist Penny Young Nance is a strong opponent of abortion and gay rights and has previously argued that American culture contains too many anti-male messages.
In 2013 Ms Nance wrote a column in which she said legal abortion was worse than the holocaust.
Ahead of her expected nomination to the ambassador for women role, Ms Nance lashed out at two Republican senators who could be influential in her obtaining the role. Ms Nance was apparently angry Jeff Flake and Bob Corker had questioned Mr Trump's fitness to serve as President. She suggested the pair "feel free to resign", and later said Mr Flake "sounded like a middle school girl".
According to Politico, several congressional aides have said Ms Nance is Mr Trump's favourite for the role which was originally designed to ensure the rights of women and girls are fully integrated into US foreign policy formation.
Since 2010 Nance has been the leader of Concerned Women for America (CWA), a social policy organisation which has been listed by the US's Southern Poverty Law Centre as an anti-LGBTQ hate group.
On its website, CWA says it "protects and promotes Biblical values and Constitutional principles through prayer, education, and advocacy."
In 2013, Ms Nance described the Violence Against Women Act, brought in by Bill Clinton and which provides financial assistance toward the investigation and prosecution of violent crimes against women, as a "war on women" in a piece in The Washington Times, after the law was expanded to include gay female couples.
Planned Parenthood has sharply criticised the idea of Ms Nance's nomination, with the vice president of the 101-year-old health organisation saying her appointment would be like "putting an arsonist in charge of the fire department."
"For Trump to even consider putting Penny Nance in charge of US programmes designed to protect and empower some of the most vulnerable women in the world shows a fundamental disdain for women's health and their lives," Dawn Laguens told The Hill.
Critics of Ms Nance believe she is less interested in protecting women than promoting a male-centric vision of America. In 2015, she gave a notorious interview to Fox News, in which she criticised the Disney film Frozen for showing strong women but only characterising men as criminals and idiots.
"We want to raise heroes," she said. "We want to raise real men who will stick in their families and be great dads and great providers and great husbands."
While she said it was good films like Frozen empower women, she warned that they must not come "at the cost of tearing down men".
Donald Trump's least presidential moments so far...

Show all 30
She added: "We want to encourage masculinity and not villainize masculinity. We're Concerned Women for America and we're the women's group who love men — real men."
Ms Nance's nomination would be in sharp contrast to the former holder of the role, Melanne Verveer, whose career has focused on promoting women's rights, social and economic development and integration into policy formation around the world.
Register for free to continue reading
Registration is a free and easy way to support our truly independent journalism
By registering, you will also enjoy limited access to Premium articles, exclusive newsletters, commenting, and virtual events with our leading journalists
Already have an account? sign in
Join our new commenting forum
Join thought-provoking conversations, follow other Independent readers and see their replies