Donald Trump once appeared in a softcore porn movie
In a non-sexual cameo appearance, Mr Trump sprays champagne foam at a Playboy-branded limousine on a New York City street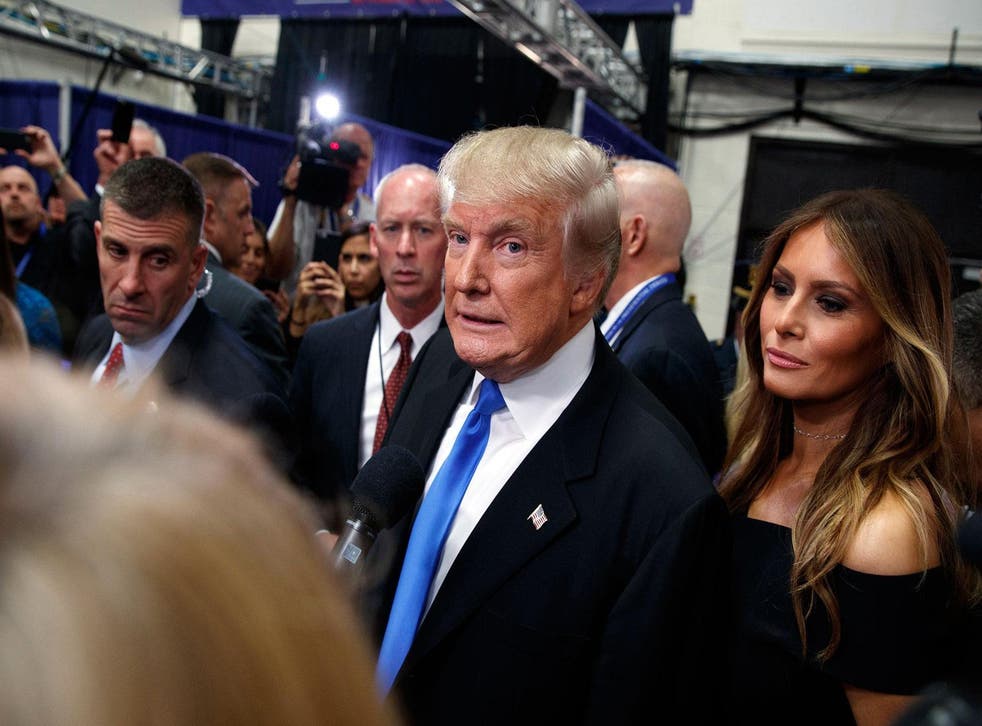 Republican presidential nominee Donald Trump made a cameo appearance in a softcore pornographic video produced by Playboy.
The 2000 VHS title, Video Centerfold, features a non-sexual segment in which Mr Trump, apparently accompanied by several Playboy playmates, opens a bottle of champagne and sprays the foam at a Playboy-branded limousine on a New York City street.
The clip was obtained from an adult video store in Buffalo, New York by Buzzfeed News, which describes the rest of the film as featuring "fully nude women posing in sexual positions, dancing naked, touching themselves while naked, touching each other sensually, rubbing honey on themselves, taking a bath, and dressing in costumes."
The site published the footage in the wake of the property mogul's attacks on former Miss Universe Alicia Machado, a Hillary Clinton campaign surrogate who has criticised him for his treatment of her as a beauty pageant winner in the 1990s. Mr Trump labelled her "disgusting" on Twitter, falsely alleging that she had appeared in a sex tape.
Mr Trump may have been referring to night-vision footage of Ms Machado apparently having sex under the covers on a Spanish reality television show, or to several videos that bear her name on Internet porn sites, but in which she does not appear.
The Venezuelan-born actress, who recently became a US citizen, has posed topless for the Mexican edition of Playboy.
In the past, Mr Trump has not been so prudish about celebrity sex tapes. During a 2003 interview with Howard Stern, he admitted to having watched Paris Hilton's sex tape with his now-wife, Melania. Mr Trump, who is friendly with Ms Hilton's parents and had known her since she was 12, suggested the tape had "made Paris hotter in terms of the world."
Join our new commenting forum
Join thought-provoking conversations, follow other Independent readers and see their replies