Donald Trump sex abuse claims: Woman who accused Trump of raping her at 13 has dropped her suit
The allegations against Trump from several women and the Access Hollywood tape have denied him support from women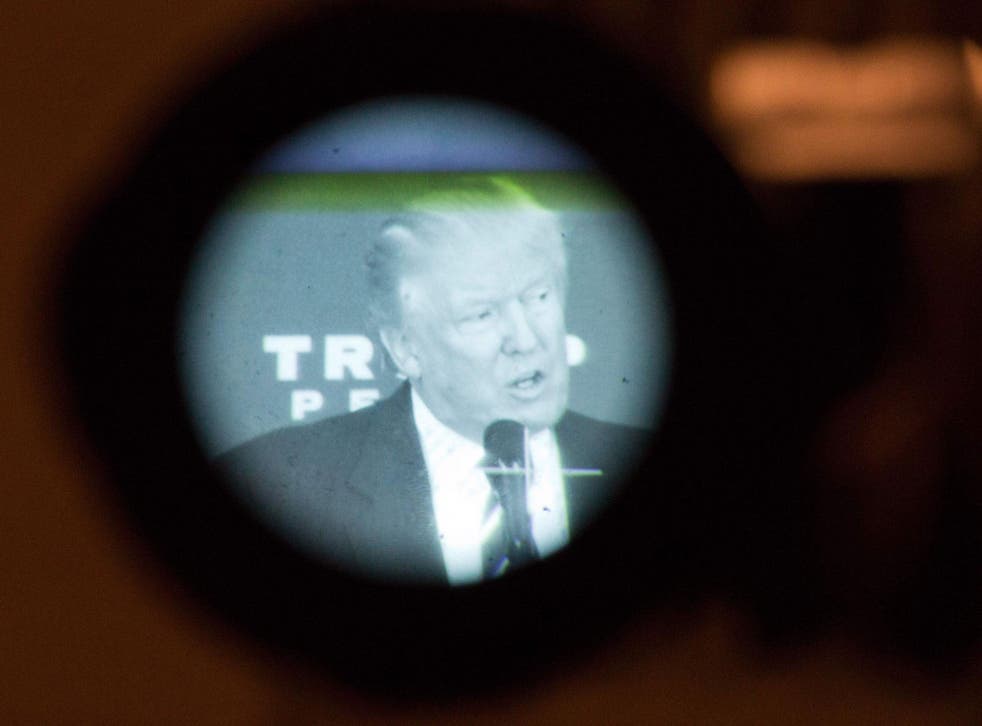 A woman who accused Donald Trump of tying her to a bed and raping her when she was an aspiring model and just 13 years old has withdrawn her lawsuit.
The dropping of the action, first reported by Politico, may mark the end of a sometimes bizarre legal challenge by the woman, who is now in her thirties and lives in California.
Identified in court papers as 'Jane Doe', the accuser had been scheduled to go public for the first time with a press conference in Los Angeles last week. But at the last minute she failed to show up before assembled reporters.
The episode, which briefly threatened to drop an eleventh-hour bombshell on Mr Trump, has been a decidedly opaque one from the start. Unable to access either the accuser or any material evidence backing up the claim, the mainstream media treated the case with caution.
The accuser's lead lawyer in the now withdrawn action, Thomas Meagher of New Jersey, was offering no comment. According to Politico he filed a one-page notice dismissing the case on Friday evening in federal court in Manhattan without explanation.
Mr Trump's bid for the White House has suffered damage from a slow trickle of women coming forward claiming to have been victimised by him in a sexual manner. Perhaps the most harmful, however, was the emergence of an Access Hollywood tape in early October from 2005 on which he could be heard boasting of making unsolicited advances on women including a reference to "grabbing" their genitalia.
Newest polls suggest that Mr Trump is trailing Ms Clinton gravely among college-educeted white women, a constituency, among others like Hispanics, who now constitute part of the Democrat's vital firewall into Tuesday's election. In recent days, his campaign has deployed the candidate's wife onto the campaign trail, Melania Trump, in an effort to contain the damage.
The journey of Ms Doe's legal attempts were tortuous from the start. A first suit was filed in April in California by a plaintiff named in court papers as Katie Johnson, but was quickly dismissed by a judge who said it had no standing as presented. A second suit was filed in June and withdrawn in September.
The latest iteration alleged Mr Trump had tied her up and raped her while attending a party at the Manhattan home of Jeffrey Epstein, the prominent investor who pleaded guilty in Florida in June 2008 to two state felony charges relating to prostitution. He was sentenced to 18 months in jail, but served only 13 months.
The last suit listed both Mr Trump and Mr Epstein as defendants in the case. It claimed she had also been raped by Mr Epstein and both men were aware she was legally under age. "I understood that both Mr. Trump and Mr. Epstein knew that I was 13 years old," she wrote.
Through lawyers, Mr Trump, vigourously denied the allegations in the suit. His attorney, Alan Garten, told The Independent that Ms Doe's claims were a "total and complete hoax".
Her failure to appear at her press conference last Wednesday evening was attributed to death threats she had received after promising finally to show her face. "She is living in fear. She has decided that she is too afraid to show her face," Lisa Bloom, a lawyer also representing her at the time, said. "She has been here all day, ready to do it, but unfortunately, she's in terrible fear."
Join our new commenting forum
Join thought-provoking conversations, follow other Independent readers and see their replies