Donald Trump will face child rape charges in court, says lawyer for alleged victim
Accuser 'Jane Doe' says the Republican candidate raped her when she was 13 years old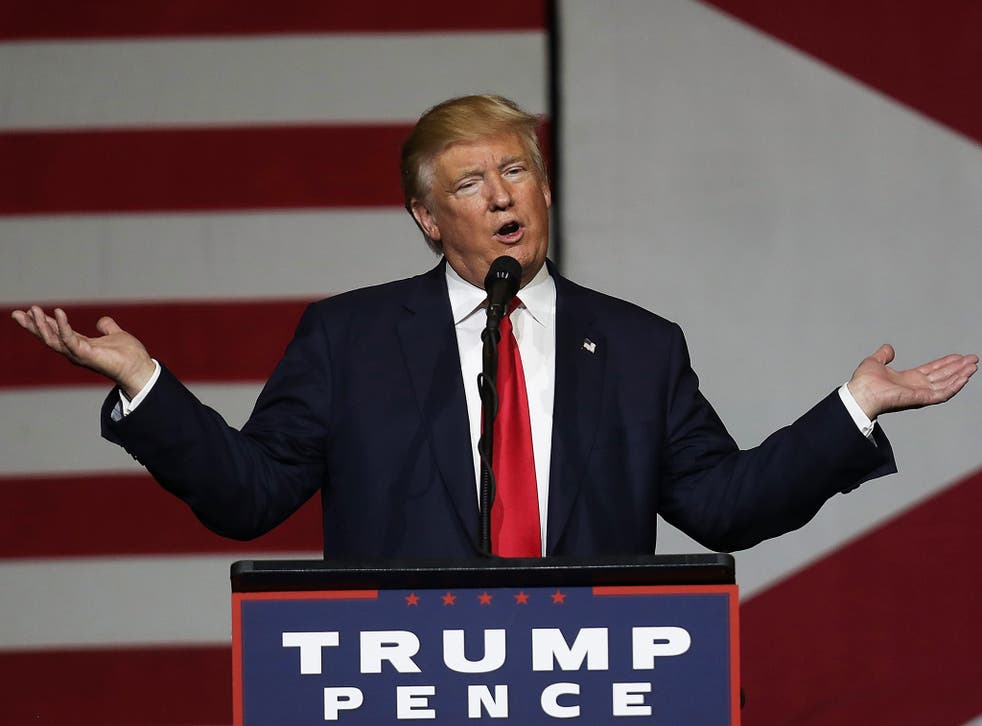 The lawyer for a woman who claims Donald Trump raped her when she was 13 years old has said the Republican presidential candidate will have to answer the charges in court.
Cheney Mason is representing "Jane Doe" in court papers over accusations Mr Trump attacked her at a party in New York in 1994.
Mr Mason told Buzzfeed News: "This case, based on the sworn declarations of the victim and two corroborating witnesses, will be tried in court, where the defendants will be required to answer questions under oath and pursuant to the rules of evidence."
The alleged victim claims the businessman raped her during a party at the New York apartment of Jeffrey Epstein.
Mr Trump has vehemently denied the claims. His attorney, Alan Garten, said: "The allegations are reckless, irresponsible and categorically untrue."
He previously told LawNewz.com the claims were "an obvious publicity stunt aimed at smearing my client".
Mr Mason has filed two witness statements under the names Joan Doe and Tiffany Doe in support fo the claims made by Jane Doe.
Donald Trump calls sexual abuse allegations 'pure fiction'
Joan Doe claims Jane told her about the assaults in 1994-5, just a few months after the are alleged to have occurred.
Tiffany Doe claims she saw Mr Trump rape the accuser multiple times. She says she acted as a "recruiter" to find young women to attend parties at Epstein's apartment.
What did Donald Trump say during the second presidential debate?

Show all 8
An initial hearing in the case has been scheduled for 16 December.
It comes as Mr Trump finds himself plagued by accusations of sexism and sexual assault.
Since a leaked 2005 tape showed him talking about groping females, a number of women have come forward to claim they were attacked by the billionaire.
Mr Trump denies the allegations, saying during the second presidential debate that he had never sexually assaulted a women and that seemingly sexist comments were just "locker room talk", although he admitted to being "embarrassed" by them.
Mr Trump sparked new controversy last night by appearing to suggest one of his victims was not attractive enough for him to assault.
Natasha Soynoff, a writer at People magazine, claims the businessman cornered her after she was sent to interview him and "within seconds, he was pushing me against the wall and forcing his tongue down my throat".
But Mr Trump told a rally in Florida: "Look at her. Look at her words. You tell me what you think. I don't think so." He has consistently denied all the assault accusations against him.
Last night he told supporters: "These claims are all fabricated. They're pure fiction and they're outright lies. These events never, ever happened."
"These vicious claims about me of inappropriate conduct with women are totally and absolutely false. And the Clintons know it and they know well."
Join our new commenting forum
Join thought-provoking conversations, follow other Independent readers and see their replies