Trump hotel restaurant forced to close after business nosedives since election
The restaurant is known as a popular attraction for wealthy people and professional athletes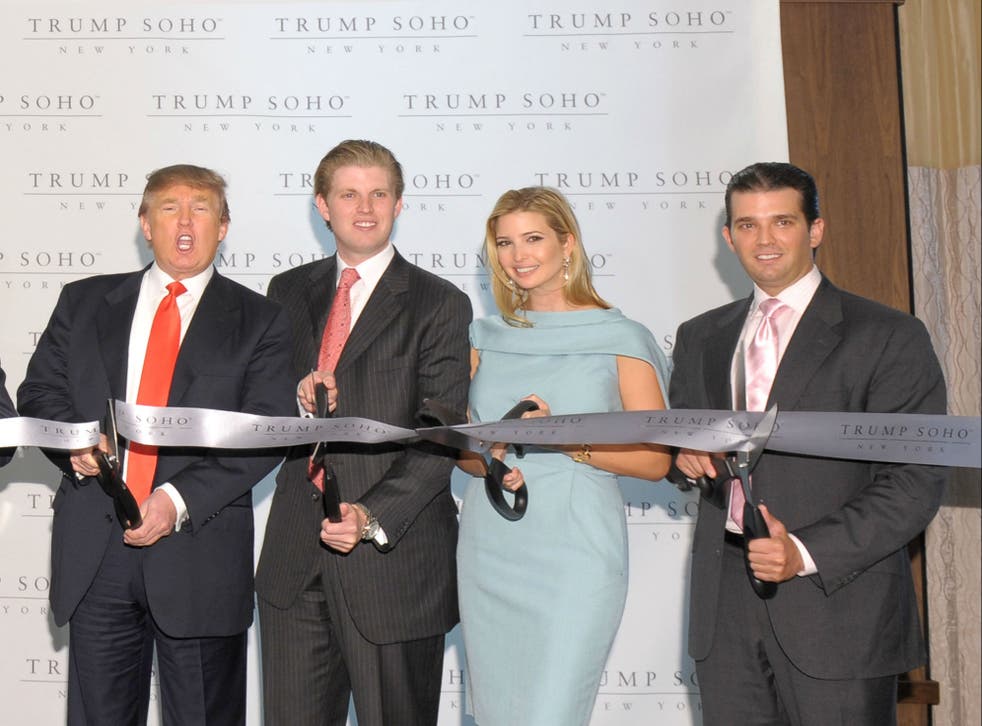 A hotel restaurant that was once the place to be for celebrities and wealthy patrons is shutting its doors because customers seemingly don't want to frequent a location if the name "Trump" is on the marquee outside.
Koi, a high end sushi restaurant in the Trump SoHo hotel, will close its doors in June (though Yelp has jumped the gun and already says it is closed for good on its website). Business was booming there not long ago, but the election of Donald Trump has apparently kept people away in protest, according to employees.
"Obviously, the restaurant is closing because business is down. I don't think anyone would volunteer to close a business if they were making money," Suzanne Chou, Koi Group's general counsel, told Grubstreet. "Beyond that, I would prefer not to speculate as to why, but obviously since the election it's gone down."
The restaurant, just one in a chain that reaches worldwide, is was once popular with celebrities and professional athletes. The locations, according to reviews, are generally busy and reservations can be hard to come by.
But that is no longer the case for Koi SoHo.
The restaurant closure is the latest sign of the fallout seen in Trump branded hotels and locations since the polarising president pulled off a surprise victory over Hillary Clinton in November. Following the election, the Trump International Hotel in Washington saw two celebrity chefs back out and struggled to find replacements, residents of a Manhattan property lobbied successfully to take the name off of their building, and professional basketball teams and players — including Cleveland Cavaliers superstar LeBron James — announced they would be boycotting Trump hotels on away games, too.
Other Koi locations are reportedly doing fine, though, and the SoHo location is reportedly considering a move to a different location in downtown Manhattan. A sister location closer in Midtown Manhattan is reportedly not experiencing any drop in business since the election, either.
Join our new commenting forum
Join thought-provoking conversations, follow other Independent readers and see their replies