Investigators probe Moscow meeting between Russians who met presidential campaign in Trump Tower
Questions about whether a response was coordinated
Jeremy B. White
San Francisco
Sunday 19 November 2017 00:33 Comments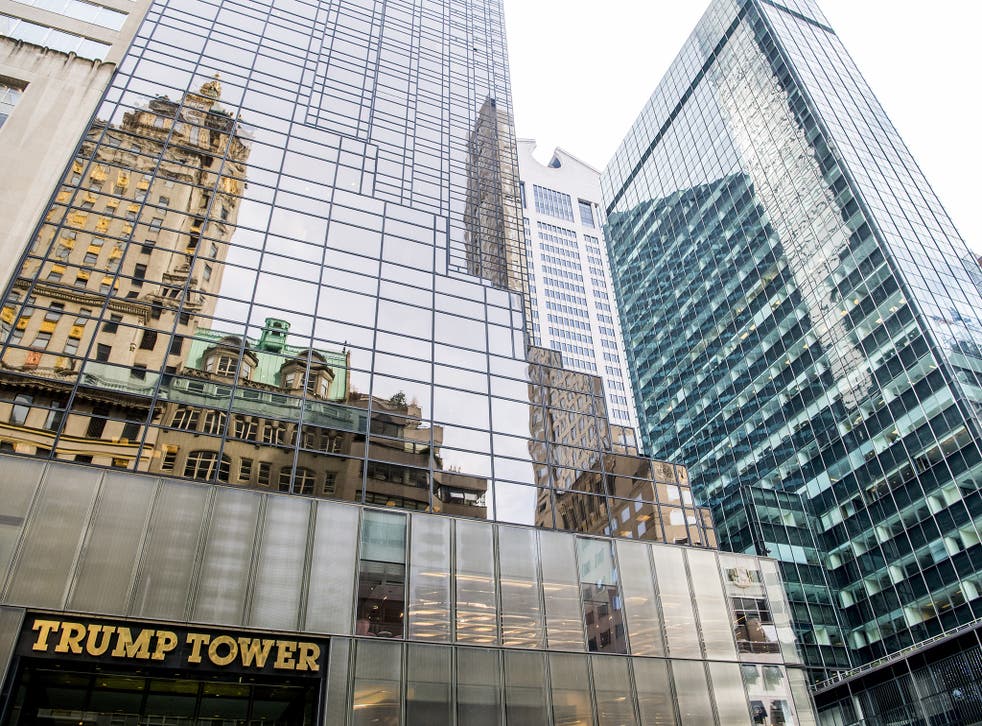 A meeting between a Russian-American lobbyist and a Russian businessman is reportedly drawing interest from congressional investigators probing possible ties between the Kremlin and Donald Trump's presidential campaign.
Investigators are looking into why lobbyist Rinat Akhmetshin and businessman Ike Kaveladze, who had worked with Mr Trump, met in Moscow earlier this year after having attended an earlier meeting with campaign officials that has drawn intense scrutiny, according to the Associated Press.
It emerged earlier this year that then-campaign chairman Paul Manafort, along with Donald Trump Jr and Jared Kushner - the President's son and son-in-law - attended a Trump Tower meeting with a Russian lawyer after being promised damaging information on presumptive Democratic nominee Hillary Clinton.
Both Mr Akhmetshin and Mr Kaveladze attended the 2016 meeting, and now investigators want to know if they got together in Moscow to coordinate stories about what happened before it became public. Mr Kaveladze's attorney confirmed to the AP that the men met and discussed the Trump Tower meeting but said his client had not been contacted by associates of Mr Trump or given a heads up that the meeting would made public.
Mr Trump Jr has dismissed the meeting as an inconsequential attempt to glean opposition research, a common campaign tactic. Special counsel Robert Mueller, who is leading a probe into potential Trump-Russia ties, last month announced money laundering charges against Mr Manafort and his associate Rick Gates. Mr Manafort has said the charges have no merit.
The biggest names involved in the Trump-Russia investigation

Show all 17
A third campaign associate, former adviser George Papadopoulos, has pleaded guilty to lying to FBI agents about meetings with Russian-linked individuals who also offered information that could undermine Ms Clinton.
It was revealed this week that a Kremlin-linked individual sought to arrange a "backdoor" meeting with campaign officials at a National Rifle Association event in Kentucky. Congressional investigators have said Mr Kushner failed to disclose emails referencing the proposal.
Register for free to continue reading
Registration is a free and easy way to support our truly independent journalism
By registering, you will also enjoy limited access to Premium articles, exclusive newsletters, commenting, and virtual events with our leading journalists
Already have an account? sign in
Join our new commenting forum
Join thought-provoking conversations, follow other Independent readers and see their replies