Donald Trump's son-in-law Jared Kushner hires top trial lawyer to represent him over Russia probe
Senior members of the administration - including the President - have been lawyering up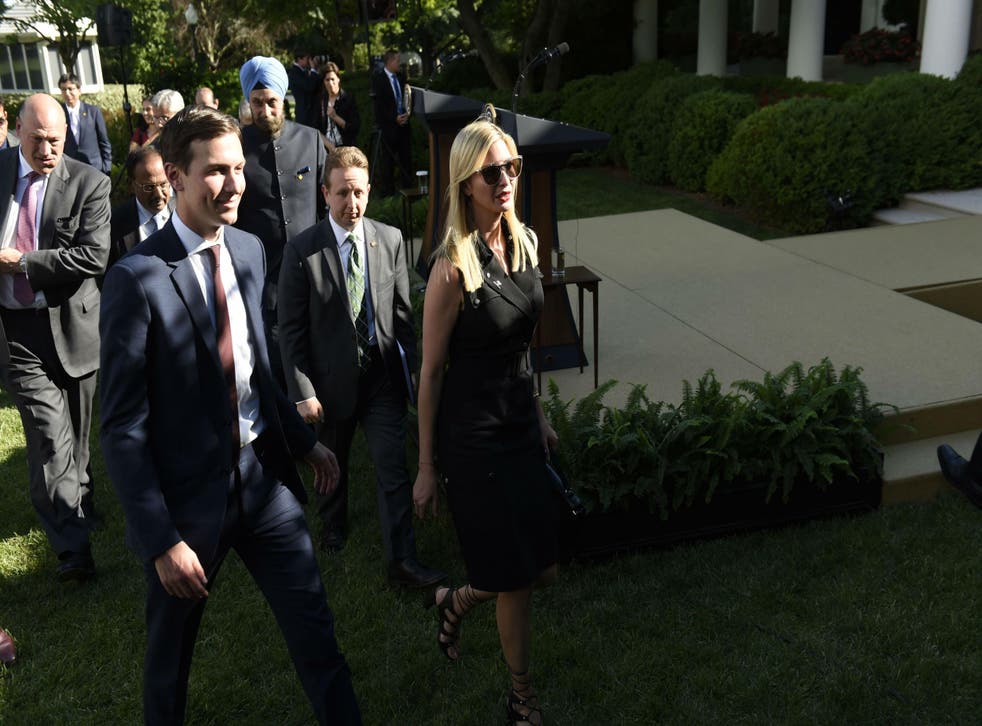 Donald Trump's son-in-law and senior advisor Jared Kushner, has hired a high-profile trial lawyer with a history of representing high profile political figures in trouble.
In a further sign of the broadening scope of the federal probe into whether members of Mr Trump's campaign team colluded with Russia to try and influence the presidential election, it was reported the 36-year-old had added Abbe Lowell to his legal team.
The New York Times said Mr Lowell has previously represented former Democratic vice-presidential nominee John Edwards and disgraced former Republican lobbyist Jack Abramoff. It said he was currently defending Democratic senator Robert Menendez of New Jersey, against federal corruption charges.
Mr Kushner, a former real estate empire scion, is married to Mr Trump's oldest daughter, Ivanka, and has played a prominent role both in former reality TV star's campaign for the White House, and the first five months of his presidency. Indeed, Mr Kushner has been put at the head of everything from bringing peace to the Middle East to overseeing the US -China relationship.
Ivanka Trump: 'I leave the politics to other people'
The decision by Mr Kushner to add to his legal team comes as other senior members of the administration are following a similar path as the probe, led by special prosecutor Robert Mueller, begins its work. Mr Trump and Vice President Mike Pence are among those who have retained criminal lawyers to help them deal with Mr Mueller's probe.
World news in pictures

Show all 50
Two weeks ago, it was reported that Mr Mueller had scheduled interviews with senior intelligence officials as he examined whether Trump had obstructed justice. However, another member of the President's legal team appeared in a series of television interviews to deny this was the case.
Mr Kushner had previously agreed to cooperate with any official investigation. It is known that he had at least three previously undisclosed contacts with the Russian ambassador to the United States during and after the 2016 presidential campaign.
Mr Kushner was already being represented by Jamie Gorelick, a former deputy attorney general. She told the Times the decision to hire Mr Lowell came after Mr Mueller started his probe. She said: "He engaged Abbe Lowell to advise him and then decided to add Mr Lowell to the team representing him in the various inquiries into the Russia matter."
Join our new commenting forum
Join thought-provoking conversations, follow other Independent readers and see their replies