Donald Trump adviser Roger Stone admits contact with suspected Russian hacker
The private exchange with Guccifer 2.0 was "perfunctory, brief and banal", he says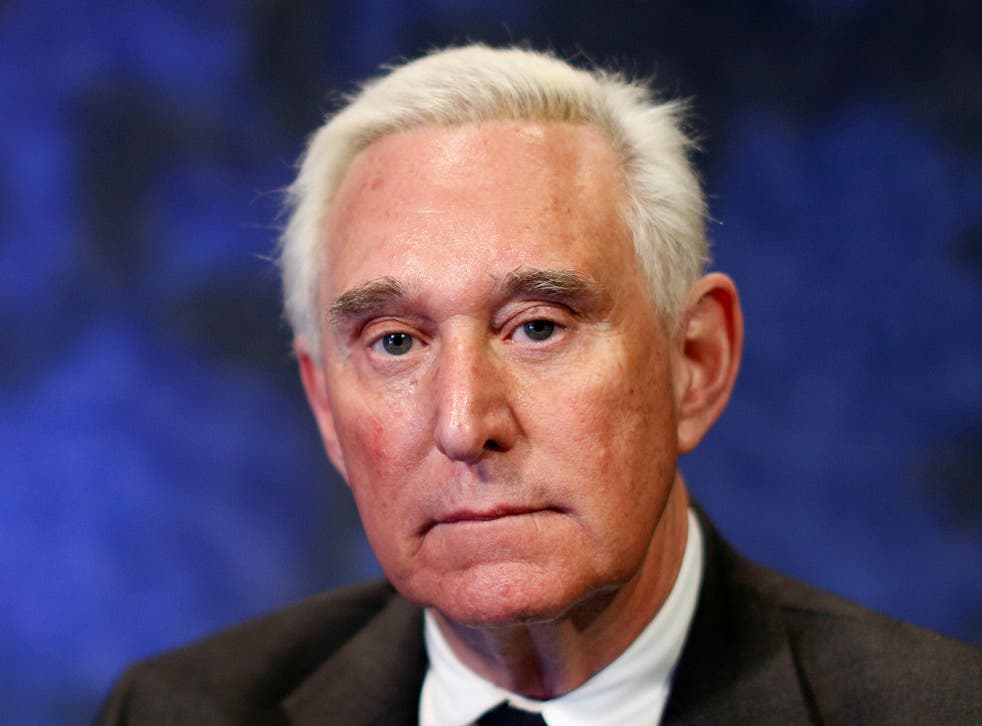 One of Donald Trump's senior advisers has admitted that he had contact with the figure claiming to be behind the hacking of Democratic emails during the US presidential election.
Roger Stone told The Washington Times that the private exchange with Guccifer 2.0 was "perfunctory, brief and banal".
The Republican Party strategist added that they had made contact after the hacking had taken place.
Their interaction followed an article on right wing news site Brietbart, which accused Guccifer 2.0 of being behind the intrusion and not the Russian state, he said.
US intelligence and homeland security officials said in January that they had "high confidence" Russian military intelligence used the Guccifer 2.0 persona to release the stolen information.
In a separate interview, Mr Stone told the New York Times the interaction was "innocuous" and involved nothing more than the exchange of a few direct messages.
He insisted he had not colluded with Russia or the hackers.
"You would need a time machine in order to collude," he said, adding that Russian President Vladimir Putin "has not yet perfected a time machine".
Mr Stone, who officially ended his involvement in the Trump campaign in 2015, but he reportedly remains a "confidant" of the President.
Nicknamed "the dirty trickster", he has a reputation in Washington for underhand campaign tactics and the promulgation of conspiracy theories about his political rivals.
He was banned from major American news networks during the 2016 electoral campaign after he used a racial epithet to describe an African American journalist.
Trump and Putin passionately kiss in street mural

Show all 14
Last week the veteran Republican campaigner repeated Mr Trump's unsubstantiated allegation that Barack Obama had ordered wiretapping in New York's Trump Tower ahead of the presidential election.
"I believe that [Mr Trump] was under surveillance by the federal government, by the intelligence agencies, while he was the Republican nominee for President," he told Russia Today, the international television network funded by the Russian government. "This is a scandal bigger than Watergate."
Mr Obama's team has strongly denied he had ordered a wiretap.
Mr Stone also said he had a "perfectly legal back channel" means of communicating with WikiLeaks' Julian Assange, whose organisation released the trove of hacked Democratic emails.
Register for free to continue reading
Registration is a free and easy way to support our truly independent journalism
By registering, you will also enjoy limited access to Premium articles, exclusive newsletters, commenting, and virtual events with our leading journalists
Already have an account? sign in
Register for free to continue reading
Registration is a free and easy way to support our truly independent journalism
By registering, you will also enjoy limited access to Premium articles, exclusive newsletters, commenting, and virtual events with our leading journalists
Already have an account? sign in
Join our new commenting forum
Join thought-provoking conversations, follow other Independent readers and see their replies