Donald Trump says Japan and South Korea could have their own nuclear weapons
The revelation came in perhaps his most extensive interview yet about his foreign policy plans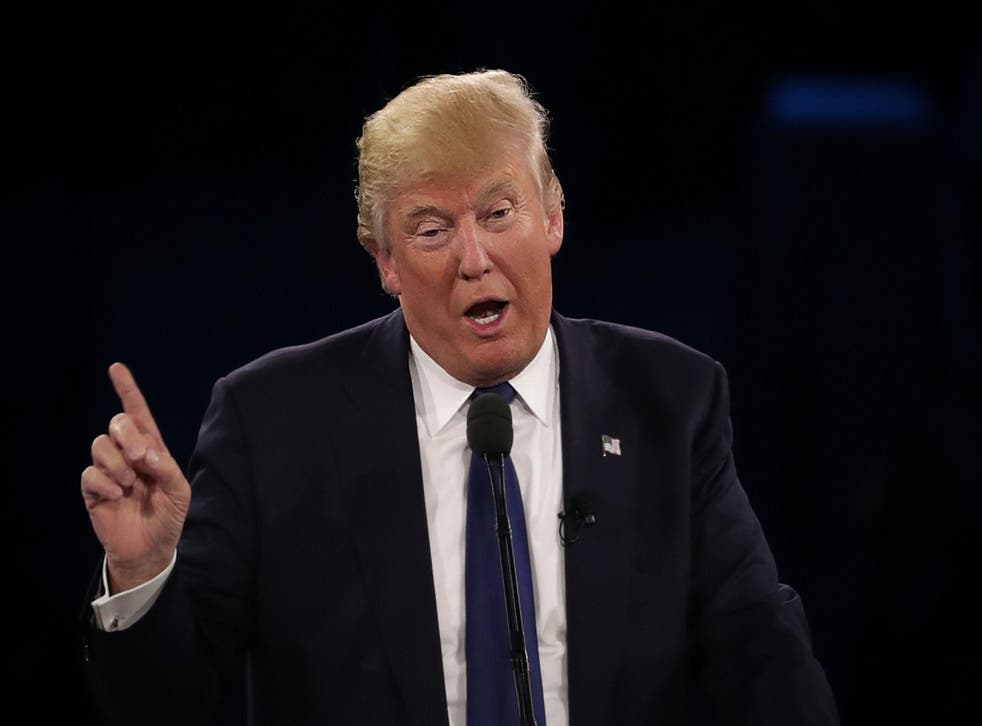 Dnald Trump has said he is open to the idea of both Japan and South Korea developing their own nuclear deterrents and would like to withdraw US troops from their soil.
In perhaps his most detailed explanation yet about his foreign policy plans if he were to be elected president, Mr Trump told a US newspaper that allowing the two countries to do this would reduce pressure on the US to come to their defence every time North Korea acted aggressively. He also said he would consider stopping oil purchases from Saudi Arabia unless the Saudi government provided troops to fight Isis.
"There'll be a point at which we're just not going to be able to do it any more. Now, does that mean nuclear? It could mean nuclear," Mr Trump, the frontrunner for the Republican presidential nomination, told the New York Times.
Mr Trump said the US "cannot be the policeman of the world" and suggested that Tokyo and Seoul would move to develop their own weapons regardless, if the US continued along what he described as a path of "weakness".
"Would I rather have North Korea have [nuclear weapons] with Japan sitting there having them also? You may very well be better off if that's the case," Mr Trump said. "If Japan had that nuclear threat, I'm not sure that would be a bad thing for us."
During the extensive interview, Mr Trump was asked about halting oil purchases from US allies unless they provided on-the-ground forces against Isis. "The answer is, probably yes," he said.
Mr Trump has said the United States should be reimbursed by the countries it provides protection, even those with vast resources such as Saudi Arabia, a top oil exporter.
"And yet, without us, Saudi Arabia wouldn't exist for very long," Mr Trump said.
Mr Trump also named in the interview retired Major Gen Gary Harrell, Major Gen Bert Mizusawa and retired Rear Adm Charles Kubic as additional foreign policy advisors to the five named earlier this week who were criticised as being obscure.
Mr Trump has faced questions about his reluctance to reveal who was advising his campaign.
Join our new commenting forum
Join thought-provoking conversations, follow other Independent readers and see their replies