Trump pardons Cheney's chief of staff Scooter Libby convicted over CIA leak by Comey special counsel
Mr Trump says he does not know Libby personally, but thinks he has been treated unfairly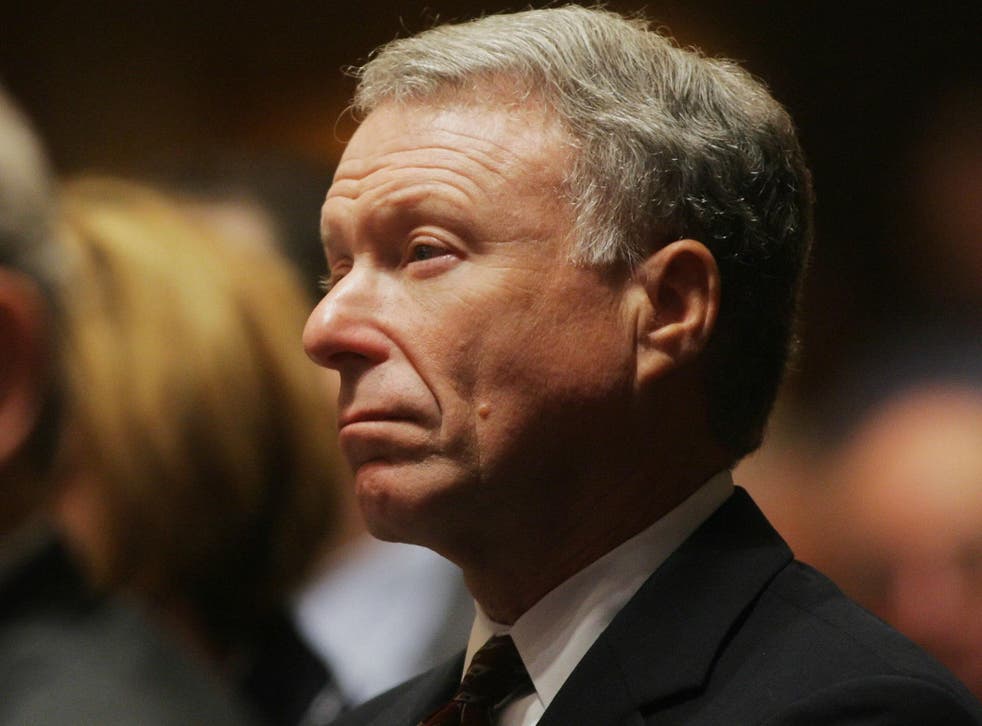 President Donald Trump has pardoned Lewis "Scooter" Libby, who served as chief of staff for former Vice President Dick Cheney but was later convicted of perjury in 2007.
Before the pardon, there was not a petition seeking a pardon on file at the Department of Justice's Office of Pardon Attorney, according to an official there. Although Mr Trump's predecessors generally consulted with that office before granting pardons, it is not required by the US Constitution.
"I don't know Mr Libby," Mr Trump said in a quote provided alongside a statement announcing the pardon, "but for years I have heard that he has been treated unfairly. Hopefully this full pardon will help rectify a very sad portion of his life."
Libby was convicted in 2007 for perjury in the case involving the leaked identity of CIA officer Valerie Plame in 2003. The leak case was handled by special counsel Patrick Fitzgerald, who had been appointed to investigate the leak by then-Deputy Attorney General James Comey.
The White House pardon came hours after explosive excerpts from Mr Comey's new book surfaced, detailing the former FBI director's dealings with Mr Trump during his first few months in office.
Mr Comey, who Mr Trump fired last May, writes in his book that Mr Trump is akin to a Mafia don, and says the president is "untethered to the truth".
White House press secretary Sarah Huckabee Sanders, during her daily briefing Friday, said that Mr Trump's decision to pardon Libby was not intended as a message to special counsel Robert Mueller — who was appointed after Mr Comey was fired.
"One thing has nothing to do with the other and every case should be evaluated on their own merits," Ms Sanders said. Mr Trump chose to pardon Libby because he "thought it was the right thing to do."
Donald Trump's first year: in pictures

Show all 29
Libby served only four months of his 30-month sentence before he saw his sentence commuted by former President George W Bush. Mr Bush refused at the time to grant Libby a full pardon.
Joseph Wilson, Ms Plame's husband, responded to the pardon by saying that Mr Trump did not do it for Libby.
"It has nothing to do with Libby, and it has nothing to do with me. Libby's problem was with the Justice Department. He was indicted, tried and convicted on obstruction of justice and perjury charges for basically violating the national security of the United States of America," Mr Wilson said in a statement. "Now he's being pardoned for it, which suggests of course that Mr Trump is willing to allow people to violate the essence of our defence structure, our national security, our intelligence apparatus and essentially get away with it."
Mr Trump has authorised controversial pardons during his presidency previously.
The president exercised his authority to pardon people convicted of federal crimes when he let former Arizona sheriff Joe Arpaio let year just after he had been convicted on criminal contempt of court charges for his sheriff department's tactic to crack down on undocumented immigrants. Mr Arpaio is now running for Senate in Arizona.
Mr Trump did not reportedly consult with lawyers at the DOJ before granting that pardon.
Register for free to continue reading
Registration is a free and easy way to support our truly independent journalism
By registering, you will also enjoy limited access to Premium articles, exclusive newsletters, commenting, and virtual events with our leading journalists
Already have an account? sign in
Register for free to continue reading
Registration is a free and easy way to support our truly independent journalism
By registering, you will also enjoy limited access to Premium articles, exclusive newsletters, commenting, and virtual events with our leading journalists
Already have an account? sign in
Join our new commenting forum
Join thought-provoking conversations, follow other Independent readers and see their replies