Former 'Apprentice' contestant Summer Zervos claims Donald Trump sexually harassed her
Two new accusers told their stories on Friday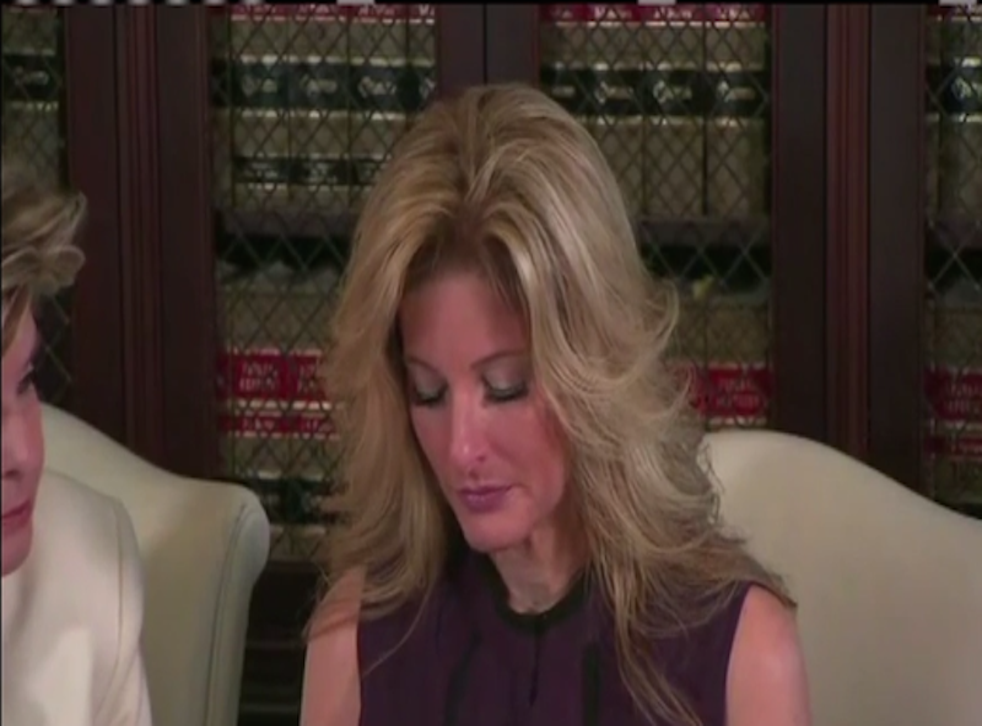 Summer Zervos, a former contestant on The Apprentice, appeared at a press conference on Friday claiming that Donald Trump groped her during an employment meeting in 2007.
Ms Zervos claims that she contacted Mr Trump regarding an employment opportunity and was denied a meeting over lunch. She was then asked to meet him at his hotel in Beverly Hills.
She says that when she arrived, he kissed her on the lips and he said he'd love to work with her. He asked her to lie down on the bed and that he began "thrusting his genitals." She says that she made it clear that she was turning down his advances and he eventually began discussing business with her.
"As I was about to leave, he again kissed me on the lips," Ms Zervos explained. "This made me feel nervous and embarrassed this is not what I wanted or expected."
Republican leaders backing away from Donald Trump after lewd remarks

Show all 12
In a statement later on Friday, Mr Trump said of Ms Zervos: "I vaguely remember Ms Zervos as one of the many contestants on The Apprentice over the years. To be clear, I never met her at a hotel or greeted her inappropriately a decade ago. That is not who I am as a person, and it is not how I've conducted my life. In fact, Ms Zervos continued to contact me for help, emailing my office on 14 April of this year asking that I visit her restaurant in California."
The press conference with Ms Zervos comes just hours after The Washington Post published an interview with Kristin Anderson on Friday. The 46-year-old woman, claims that in the 1990s, Mr Trump slid his hand under her miniskirt and touched her vagina while they were in a crowded Manhattan nightclub.
Ms Anderson says she shoved his hand away before fleeing the couch, saying that she immediately recognised the man as Mr Trump. "He was so distinctive looking — with the hair and the eyebrows," she told The Post. "I mean, nobody else has those eyebrows."
The Trump campaign has vehemently denied Ms Anderson's allegation. "Mr Trump strongly denies this phony allegation by someone looking to get some free publicity," campaign spokesperson Hope Hicks said. "It is totally ridiculous."
"You do not have the right to treat women as sexual objects just because you are a star," Ms Zervos said beside her attorney Gloria Allred, the high-profile feminist lawyer.
"Instead of a job, Ms Zervos claims she got the Donald all over her, kissing her, touching her breasts, leading her into his bedroom," Ms Allred told reporters. "Donald, before you can become President of the United States, you must first learn to treat women with respect. The White House is not a locker room."