Donald Trump's administration 'closes State Department office that investigates war crimes and genocide'
Office of Global Justice has been working for 20 years to hold war criminals to account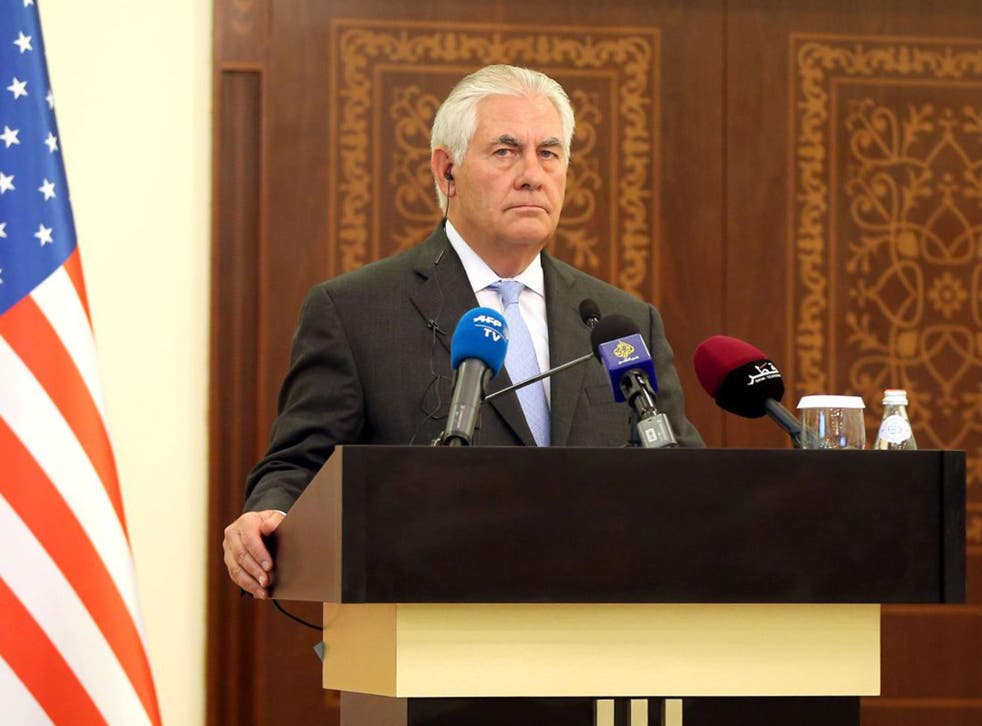 Donald Trump's administration is closing the US State Department office tasked with investigating war crimes and trying to prevent genocides, reports suggest.
The Office of Global Criminal Justice, which holds war criminals to account, is being shut and its leader, Todd Buchwald, moved to a job in the department's legal affairs unit, it has been claimed.
Rex Tillerson, the US Secretary of State, is said to be re-organising his department to focus more on America's economic and military interests and less on issues such as human rights.
Campaigners warned that the move would have a big impact on efforts to bring war criminals to justice.
"There's no mistaking it – this move will be a huge loss for accountability," Richard Dicker, director of Human Rights Watch's international justice program, told Foreign Policy magazine.
David Scheffer, a professor of law at Northwestern University, who was previously the first US ambassador-at-large for war crimes issues, said: "This is a very harsh signal to the rest of the world that the United States is essentially downgrading the importance of accountability for the commission of atrocity crimes.
"This sends a strong signal to perpetrators of mass atrocities that the United States is not watching you anymore."
One State Department source told Foreign Policy talk of closing the war crimes office was "speculation" but admitted there was a huge reorganisation underway at the department as priorities shift.
Donald Trump's international Presidential trips

Show all 22
The Office of Global Criminal Justice was established in 1997 during Bill Clinton's presidency, in the wake of genocides in Rwanda and Bosnia.
It worked closely with international organisations such as the International Criminal Court (ICC) to bring human rights abusers to justice.
In recent years, the office has worked to isolate Sudanese president Omar Al-Bashir, who is wanted by the ICC on genocide charges; helped establish an African Union court to hold suspected war criminals to justice; worked to identify individuals responsible for atrocities in Syria and supported the peace process in Colombia.
Join our new commenting forum
Join thought-provoking conversations, follow other Independent readers and see their replies