Donald Trump thinks police should use controversial 'stop-and-frisk' tactic nationwide
The controversial method was deemed unconstituational by a federal judge in 2013 – 90 per cent of people searched were innocent, 90 per cent of people stopped were black or Latino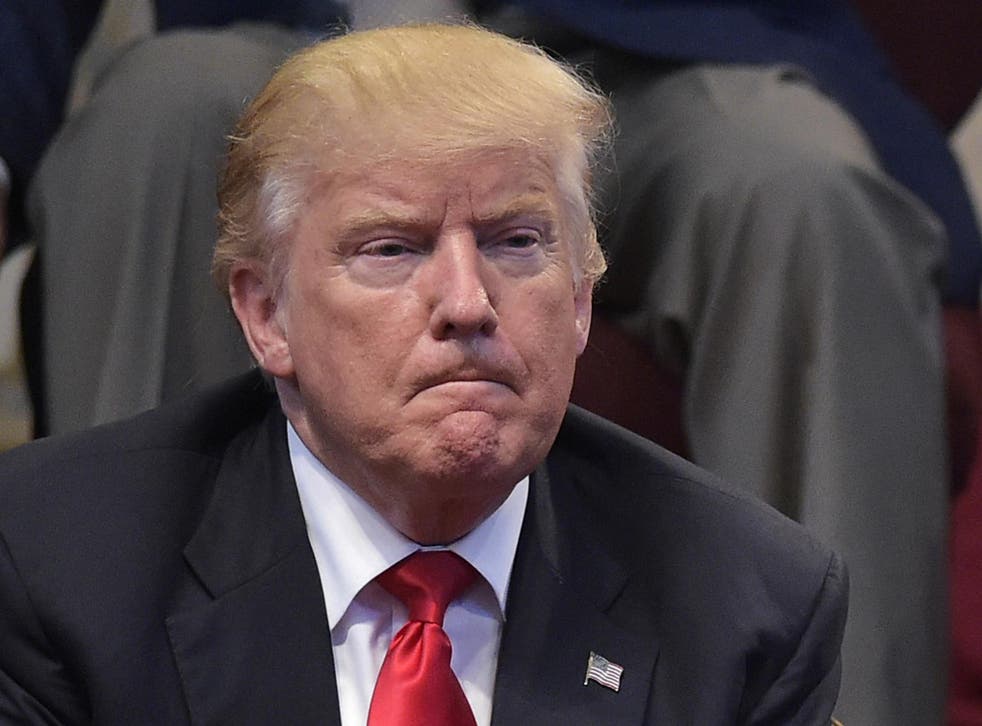 Donald Trump lauded the controversial "stop-and-frisk" police technique and said that he would support legislation to expand the programme nationally if elected to the presidency.
Speaking at a Fox News town hall in Cleveland, Ohio, Mr Trump said he would like to see the tactic – which was deemed unconstitutional by a federal judge in 2013 – used on a national level.
"One of the things I'd do … is I would do stop-and-frisk. I think you have to," he told an audience member. "We did it in New York, it worked incredibly well and you have to be proactive and, you know, you really help people sort of change their mind automatically."
The zero tolerance tactic, made prominent by the Giuliani administration in New York City, gave police officers the authority to conduct searches if they had "reasonable suspicion" a person was armed and dangerous. But it largely targeted black and Latino communities and was found to be largely ineffective decades after its implementation.
Mayor Bill de Blasio made it a key issue in his successful 2013 campaign, and has reined in its use by the NYPD since taking office.
Supporting a policy that disproportionately targeted black communities in New York seems at odds with Mr Trump's apparent outreach to black voters, whom his campaign claims to be courting after receiving zero to one per cent of their support in an August poll.
Nonetheless, Mr Trump, a New York City native, believes the method is effective enough to curb "violence in black communities".
According to the New York American Civil Liberties Union, stop-and-frisk was not a useful method to curb crime in the city. Between 2002 and 2015, some five million people were subjected to searches and interrogations on the street, and nearly 90 per cent were innocent; 90 per cent were also either black or Latino.
Mr Trump has positioned himself as a "law and order" candidate and regularly cites violence in black communities as reason enough for him to earn black votes on election day.
"We're going to rebuild our inner cities because our African-American communities are absolutely in the worst shape that they've ever been in before. Ever, ever, ever," he said at a Tuesday campaign event in North Carolina, citing unclear statistics. "You take a look at the inner cities, you get no education, you get no jobs, you get shot walking down the street."
He added: "Honestly, places like Afghanistan are safer than some of our inner cities."
Register for free to continue reading
Registration is a free and easy way to support our truly independent journalism
By registering, you will also enjoy limited access to Premium articles, exclusive newsletters, commenting, and virtual events with our leading journalists
Already have an account? sign in
Register for free to continue reading
Registration is a free and easy way to support our truly independent journalism
By registering, you will also enjoy limited access to Premium articles, exclusive newsletters, commenting, and virtual events with our leading journalists
Already have an account? sign in