Donald Trump suggested Haitian immigrants to the US 'all have AIDS', officials claim
The White House has denied Mr Trump said anything of the sort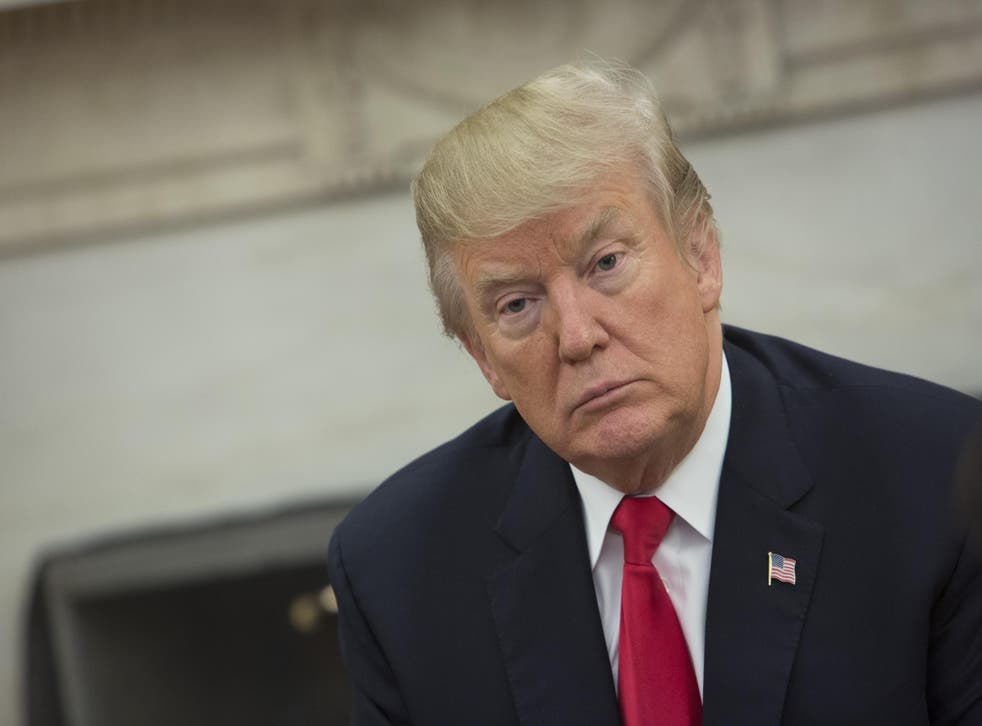 Frustrated with the numbers of incoming refugees into the United States, President Donald Trump declared in the Oval Office that the incoming Haitian refugees "all have AIDS", according to the New York Times.
Mr Trump, months after taking office, reportedly made the comments after entering his office for a meeting with documents that detailed the number of refugees and immigrants that had arrived, including those from Haiti, Nigeria. Mr Trump was reportedly dismayed by what he deemed inadequate efforts to curb the number of US Visas available to foreigners.
Of the Nigerians, Mr Trump reportedly said that they would not go back to their "huts", even though some of his top aides noted that many of the visas were first-time, and temporary, visas.
The White House has denied that Mr Trump said that all of the Haitian refugees have AIDS, and the Nigerian "huts" comments — or that he used those words to describe immigrants from any countries. The New York Times notes, however, that some of their sources were so taken aback by the comments that they had mentioned it to others at the time. Other people in the room said that they do not recall those comments.
Mr Trump campaigned on a promise to strictly cut down on immigration into the United States, opening up his campaign with a harsh assessment of Mexican immigrants travelling into the US.
During the campaign, Mr Trump also promised a ban on Muslim immigration into the United States, following the terrorist attack in San Bernardino, California.
Donald Trump's least presidential moments so far...

Show all 30
Since taking office, Mr Trump has attempted to make good on those promises, and is pursuing the construction of a border wall. Mr Trump has also overseen travel bans on several Muslim-majority countries, which have been upheld by the Supreme Court of the United States after challenges from the states.
Join our new commenting forum
Join thought-provoking conversations, follow other Independent readers and see their replies