Donald Trump tax return response: 'Nobody ever heard of' Pulitzer prize-winning journalist David Cay Johnston
President repeats 'FAKE NEWS!' slur
Samuel Osborne
Wednesday 15 March 2017 12:00 Comments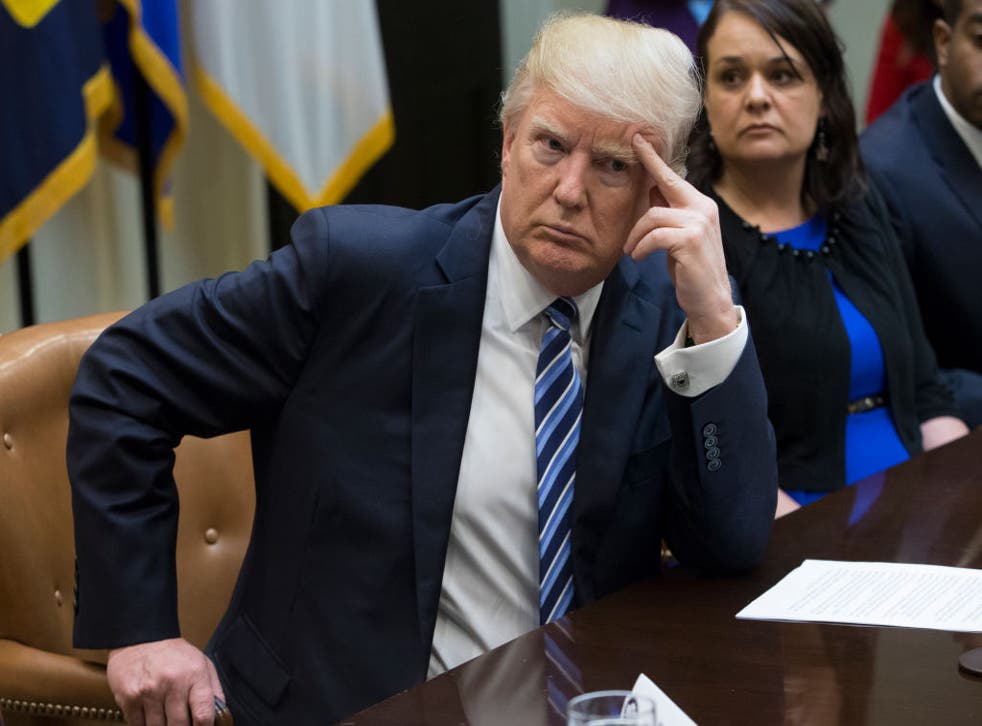 Donald Trump has responded to the leak of his 2005 tax returns, questioning how the journalist behind the story came to obtain the documents.
"Does anybody really believe that a reporter, who nobody ever heard of, 'went to his mailbox' and found my tax returns?" the President tweeted.
He went on to call NBC News "FAKE NEWS" after their presenter Rachael Maddow showed two-pages of Mr Trump's tax returns from 2005.
In Mr Trump's tweet, he said "nobody ever heard of" David Cay Johnson, the Pulitzer Prize winning reporter who claimed to have received Mr Trump's tax returns in the post from an unknown source.
His income and tax returns from show he made more than $150m (£123m) in 2005 and paid $38m (£31m) in income taxes.
In a later tweet, the President suggested Snoop Dogg should be arrested for pretending to shoot him in a music video.
"Can you imagine what the outcry would be if @SnoopDogg, failing career and all, had aimed and fired the gun at President Obama? Jail time!" he said.
The artist has been criticised for firing a toy gun that shoots a flag with the word "bang" on it at a Trump character in his music video.
Register for free to continue reading
Registration is a free and easy way to support our truly independent journalism
By registering, you will also enjoy limited access to Premium articles, exclusive newsletters, commenting, and virtual events with our leading journalists
Already have an account? sign in
Join our new commenting forum
Join thought-provoking conversations, follow other Independent readers and see their replies