Trump transition official wrote in email: Russia 'has just thrown the USA election to him'
Transition adviser suggests Obama administration sanctions were aimed at discrediting Mr Trump's victory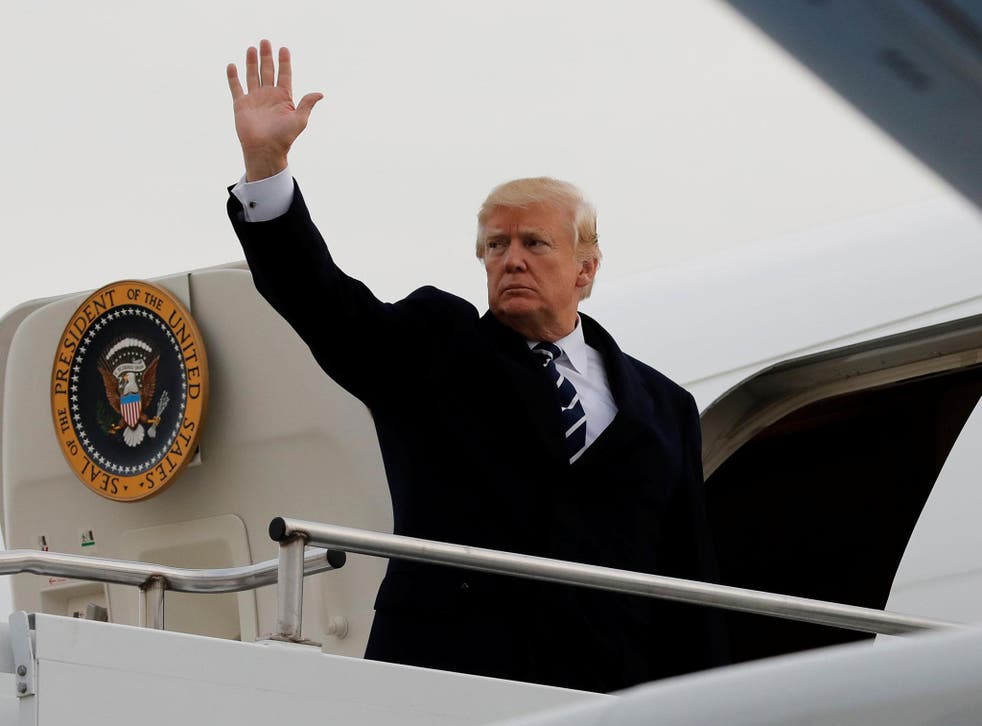 Russia threw the US election to Donald Trump, a top official in his transition team reportedly said in an email.
Emails between top Trump transition officials suggested Michael Flynn was in close contact with other senior members of the transition team before and after he spoke to Russian Ambassador Sergey Kislyak, The New York Times reported.
An email from K T McFarland, a transition adviser to Mr Trump, sent on 29 December, suggested Russian sanctions announced by the Obama administration had been aimed at discrediting Mr Trump's victory.
Donald Trump insists 'no collusion' after Michael Flynn admits lying to FBI
In emails obtained by the Times, she said the sanctions could also make it more difficult for Mr Trump to ease tensions with Russia, "which has just thrown the USA election to him."
A White House lawyer told the newspaper Ms McFarland only meant the Democrats were portraying it that way.
It comes amid reports the US President's lawyer wrote a tweet sent from his account implying he knew Mr Flynn had lied to the FBI when he fired him.
"I had to fire General Flynn because he lied to the Vice President and the FBI. He has pled guilty to those lies," the tweet said.
"It is a shame because his actions during the transition were lawful. There was nothing to hide!"
By citing lying to the FBI as a reason for firing Mr Flynn, it suggests Mr Trump knew at the time Mr Flynn had done something to break the law.
Lying to the FBI is a crime - one which Mr Flynn acknowledged last Friday by pleading guilty and agreeing to cooperate with Special Counsel Robert Mueller's Russia investigation.
Donald Trump's least presidential moments so far...

Show all 30
After Mr Trump forced Mr Flynn out of the White House in February, he asked FBI Director James Comey to end the bureau's investigation into the matter, according to Mr Comey's account.
When Mr Comey refused, Mr Trump fired him too.
On Sunday, Mr Trump denied asking Mr Comey to stop investigating Mr Flynn.
In a tweet, he said: "I never asked Comey to stop investigating Flynn. Just more Fake News covering another Comey lie!"
Join our new commenting forum
Join thought-provoking conversations, follow other Independent readers and see their replies