Donald Trump travel ban: Hawaii to challenge immigration restrictions in court
US President issued a fresh ban that targeted six Muslim-majority countries but spared Iraqi citizens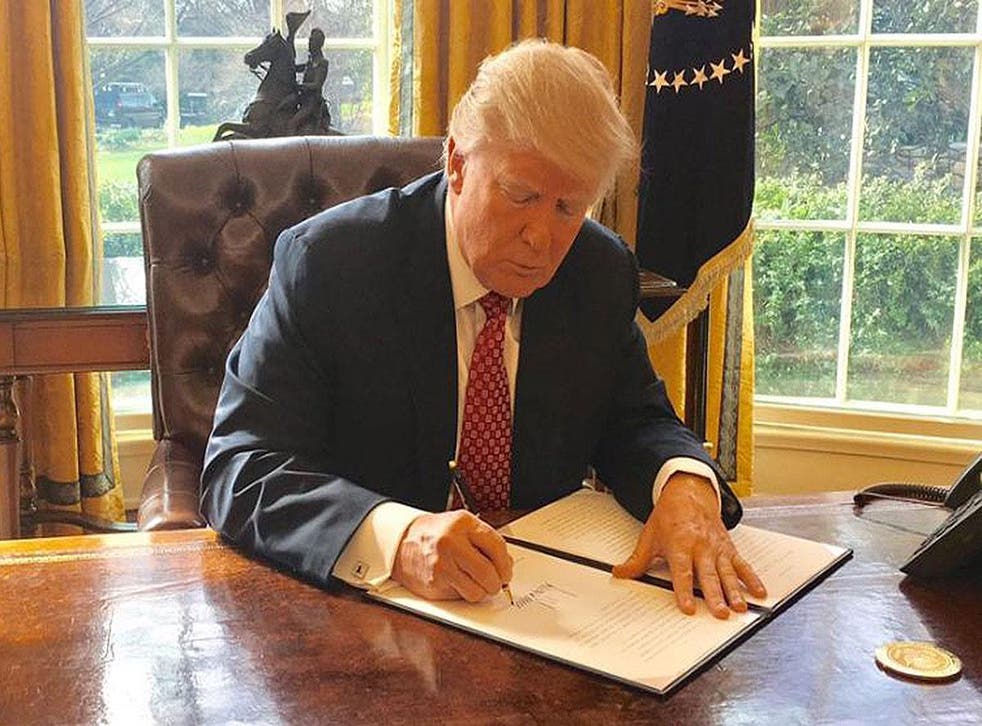 Donald Trump's travel ban on six Muslim-majority countries will be challenged in court by the US state of Hawaii.
A court motion filed on Tuesday revealed the Pacific Ocean state intends to seek a temporary restraining order against the President's new executive order.
The Trump administration this week issued a fresh ban that supplanted an earlier, more-sweeping one, which was successfully challenged in court by the state of Washington.
Travellers from Syria, Libya, Yemen, Iran, Somalia and Sudan will be subjected to a 90-day ban on visiting the US.
The new directive aims to address legal issues with the original order, which caused confusion at airports, sparked protests around the country and was ultimately blocked by federal courts.
In stark contrast to the chaotic manner in which the President's first order was rolled out, the amended measure was accompanied by a sober televised appearance by three of his most senior officials.
The ban doesn't go into effect immediately, giving the world time to assess its impact.
But the scaled-back order still faces critics who question whether it actually will make the US safer.
The new order also temporarily shuts down America's refugee program, but eliminates many of the original order's most contentious elements.
It removes Iraq from the list of banned countries and makes clear that current visa holders will not be impacted.
Register for free to continue reading
Registration is a free and easy way to support our truly independent journalism
By registering, you will also enjoy limited access to Premium articles, exclusive newsletters, commenting, and virtual events with our leading journalists
Already have an account? sign in
Register for free to continue reading
Registration is a free and easy way to support our truly independent journalism
By registering, you will also enjoy limited access to Premium articles, exclusive newsletters, commenting, and virtual events with our leading journalists
Already have an account? sign in
Join our new commenting forum
Join thought-provoking conversations, follow other Independent readers and see their replies