Donald Trump attacks US states in conspiracy theory over 2016 election voter fraud
'What are they trying to hide?' the President tweets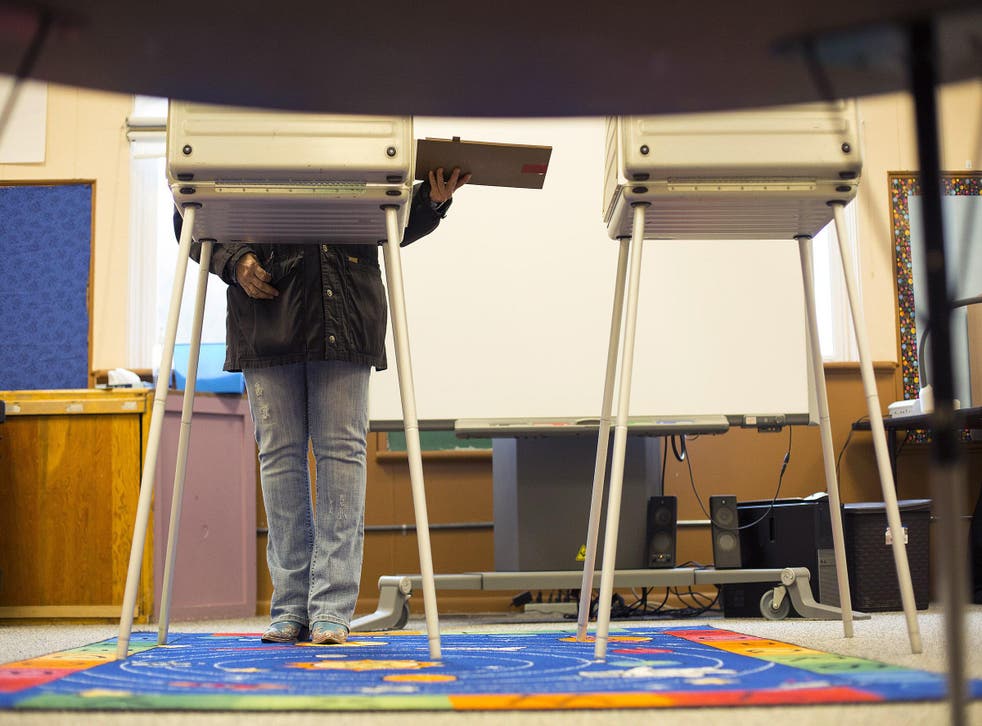 President Donald Trump has attacked the various US states refusing to turn over voter roll information to his new commission on election integrity, insinuating that they may be hiding information from the federal government.
"Numerous states are refusing to give information to the very distinguished VOTER FRAUD PANEL," he tweeted. "What are they trying to hide?"
Officials from at least 21 states have refused to comply with a federal request for voters' names, birthdays, the last four digits of their Social Security numbers, and their voting records from 2006 until today.
The commission is the latest in Mr Trump's attempts to investigate what he calls "widespread voter fraud". The President previously said that he would have won the popular vote if not for the "millions of people who voted illegally" – a claim for which he has yet to provide evidence.
States such as Virginia, California, New York, and Kentucky have refused to comply with the commission's request for information, claiming it would only serve to legitimise Mr Trump's unproven claims.
"At best this commission was set up as a pretext to validate Donald Trump's alternative election facts, and at worst it is a tool to commit large-scale voter suppression," Virginia Governor Terry McAuliffe said in a statement.
California Secretary of State Alex Padilla concurred, arguing that California's participation "would only serve to legitimise the false and already debunked claims of massive voter fraud by the President, Vice President, and [Kansas Secretary of State Kris] Kobach".
The controversial orders Donald Trump has already issued

Show all 9
Deputy White House Press Secretary Sarah Huckabee Sanders dismissed the refusals as a "political stunt".
"This is a commission that's asking for publicly available data," she said at a press briefing. "This is something that's been part of the commission's discussion, which has bipartisan support, and none of the members raised any concern whatsoever."
The requests for information were sent by Kansas Secretary of State Kris Kobach, who is heading up the President's commission. Mr Kobach has been accused of voter suppression in his own state, and some activists fear the new commission will have a similar effect.
"The letter [Mr Kobach] is sending to states confirms: Pence and Kobach are laying the groundwork for voter suppression, plain & simple," tweeted Vanita Gupta, president and CEO of The Leadership Conference on Civil and Human Rights.
Arizona, California, Connecticut, Indiana, Iowa, Kentucky, Massachusetts, Minnesota, Mississippi, New Mexico, Nevada, New York, North Dakota, Ohio, Oklahoma, Pennsylvania, Rhode Island, South Dakota, Tennessee, Texas, Utah, Vermont, Virginia and Wisconsin have all refused to comply with the request.
Register for free to continue reading
Registration is a free and easy way to support our truly independent journalism
By registering, you will also enjoy limited access to Premium articles, exclusive newsletters, commenting, and virtual events with our leading journalists
Already have an account? sign in
Register for free to continue reading
Registration is a free and easy way to support our truly independent journalism
By registering, you will also enjoy limited access to Premium articles, exclusive newsletters, commenting, and virtual events with our leading journalists
Already have an account? sign in
Join our new commenting forum
Join thought-provoking conversations, follow other Independent readers and see their replies