Donald Trump says Senate Intelligence Committee examining his Russia ties should look into 'fake news'
Call for inquiry follows NBC report claiming Rex Tillerson called the President a 'moron' at a Pentagon meeting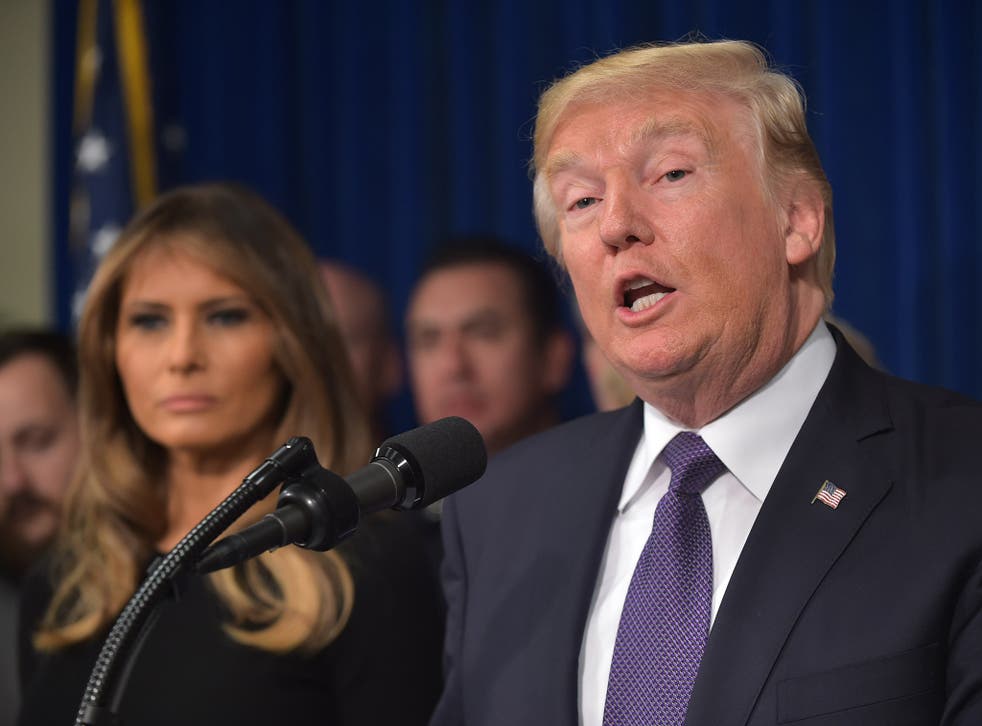 Donald Trump has urged the Senate Intelligence Committee, which is currently investigating him over alleged ties to Russia during the 2016 election, to launch a new probe into the "fake news" media.
It comes after the committee's chairman Richard Burr said the investigation "has more work to do" to determine whether there was collusion between Russian officials and members of Mr Trump's election team.
Writing on Twitter, Mr Trump made the call for an investigation into "fake news networks" 24 hours after naming US news organisations NBC and CNN as "dishonest".
"NBC news is #FakeNews and more dishonest than even CNN," Mr Trump wrote. "They are a disgrace to good reporting. No wonder their news ratings are way down!"
On Wednesday NBC reported that Secretary of State Rex Tillerson called the President a "moron" at a Pentagon meeting in July, citing several senior Whitehouse officials.
This week the news outlet reported Mr Tillerson was "on the verge of resigning" over the summer, citing "senior administration officials".
Mr Tillerson rapidly issued a statement to reporters that said: "I have never considered leaving this post."
However, he did not issue an outright denial of having described Mr Trump as a "moron", saying, "I'm not going to deal with petty stuff like that."
Mr Trump's call for an inquiry also comes one day after after Mr Burr said the Senate Intelligence Committee is still examining whether Russia colluded with Trump campaign advisers in efforts to influence the 2016 election.
"The collusion issue is still open", Mr Burr said, adding the panel had confirmed the findings of US intelligence agencies which had found Russia did interfere in the election.
Mr Trump's call for the committee, which is responsible for overseeing the intelligence agencies and bureaus of the US government, to examine news reporting in the US is the latest indication of his frustration with the media's coverage of his administration.
Eight of 19 of the President's tweets and retweets in the last 48-hours have referenced "fake news" or the media.
Join our new commenting forum
Join thought-provoking conversations, follow other Independent readers and see their replies