Donald Trump sends 'hate group' to a UN conference on women's rights
The US delegation includes groups that believe the UN's advocacy on gender equality and LGBTQI rights is a threat to society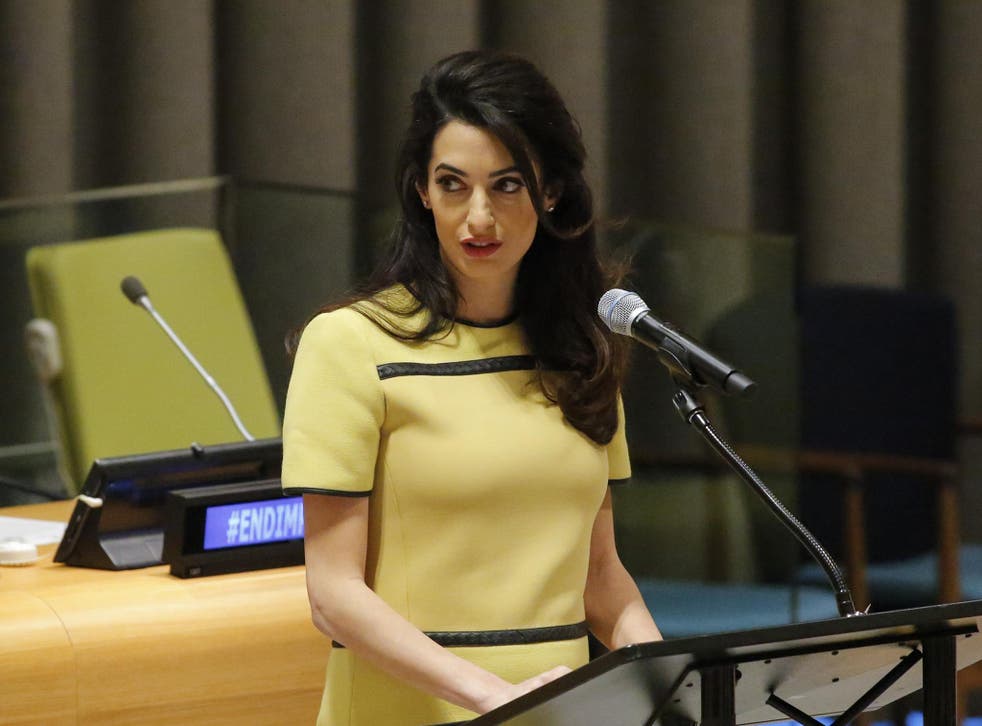 Two groups who have advocated against expanding rights and funding for women and the LGBTIQ community are attending a United Nations meeting on women's rights, on behalf of the US.
Both groups were named by the State Department as part of the US delegation to the 61st annual United Nations Commission on the Status of Women taking place in New York this month.
The Center for Family and Human Rights (C-FAM) is a think tank that has been labelled as a "hate group" for their international anti-LGBTQI advocacy work and violent rhetoric by the Southern Poverty Law Center, a legal advocacy organisation which specialises in protection of civil rights.
C-FAM's aim is "discrediting socially radical policies" at the UN, as outlined in their mission statement. They have referred to gay marriage and adoption as "truly harmful" to society and "public health".
The Heritage Foundation does not advocate violence nor are they called a 'hate group'. They are often referred to as right-wing and have published researched reports citing the UN's "misguided women's agenda" and how UN conventions on women "undermine family, religion, and sovereignty".
They have also called for deep cuts in Mr Trump's upcoming proposed federal budget to programmes meant to combat violence against women, according to a statement from OutRight Action International, international human rights advocacy group.
The Heritage Foundation wrote that funding those programmes in their recent "Blueprint to Balance" report on the federal budget as a "misuse of federal resources and a distraction from concerns that are truly the province of the federal government."
Jessica Stern, the Executive Director of OutRight Action International, told The Independent that Vice President Pence may have been the "driver" behind the groups' placement on the US delegation.
Though none of the final documents produced from the two-week UN conference will be legally binding, member countries take the opportunity to outline their commitment to gender equality and human rights.
Ms Stern explained that C-FAM and the Heritage Foundation are going to "quite literally be in the room where governments negotiate" the outcome document.
US Ambassador to the UN Nikki Haley will serve as the Head of Delegation for the US at the meeting and will likely interact with both groups' members. The US Mission to UN could not be reached for comment.
"They will be there as advisors to and direct pressure on the US delegation" and will have unfettered access to other country delegations as well, said Ms Stern.
Most of the 8,000 registered non-governmental organisation representatives attending the conference are not on country delegations and thus kept out of negotiating rooms.
What has Ms Stern and other CSW attendees particularly perturbed by the decision to include the groups is that both Secretary of State Rex Tillerson and Ms Haley upheld "the right to be free from discrimination as an American value" during their respective Senate confirmation hearings, Ms Stern said.
"Many Americans have recently asked themselves, what does foreign policy matter to human rights at home? Now, we have our answer," she added.
Richard Gowan, a non-resident fellow at New York University's Center on International Cooperation and extensive researcher of the UN, told The Independent that "to date, Nikki Haley has projected a very moderate persona at the UN, reassuring other diplomats that she won't force a strong right-wing agenda on the organisation".
Mr Gowan noted that this may be a play to domestic political interest.
Ms Haley "does need to reassure the Republican base that she will stand up for their values in New York too," he said. "Gestures like this will play very well with Congress and the GOP, even if they irritate UN fans."
Register for free to continue reading
Registration is a free and easy way to support our truly independent journalism
By registering, you will also enjoy limited access to Premium articles, exclusive newsletters, commenting, and virtual events with our leading journalists
Already have an account? sign in
Register for free to continue reading
Registration is a free and easy way to support our truly independent journalism
By registering, you will also enjoy limited access to Premium articles, exclusive newsletters, commenting, and virtual events with our leading journalists
Already have an account? sign in
Join our new commenting forum
Join thought-provoking conversations, follow other Independent readers and see their replies