Donald Trump calls US a 'very powerful company' before quickly correcting himself
Slip comes during joint press conference as President answers a German reporter's question
Jon Sharman
Friday 17 March 2017 19:30 Comments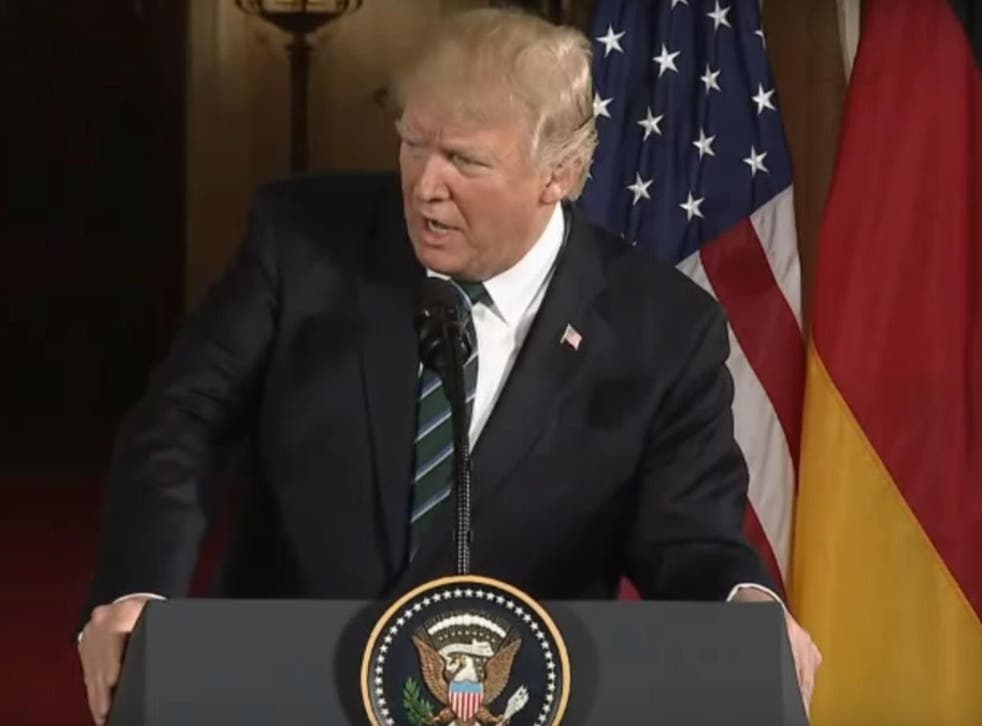 President Donald Trump has called the United States a "very powerful company".
The slip, quickly corrected to "country", came during a joint press conference with German chancellor Angela Merkel.
Mr Trump was defending his stance on global trade following a question from a German reporter, who suggested his "America first" policy could weaken the European Union.
He said that while he was "a free trader" he also wanted "fair trade". He denied he was an "isolationist".
He continued: "We're a very strong, very strong country. We will soon be at a level that we perhaps have never been before.
"Our military is going to be strengthened, it's been depleted.
"But I'm a trader, I'm a free trader, I'm a trader that wants to see good for everybody worldwide."
Register for free to continue reading
Registration is a free and easy way to support our truly independent journalism
By registering, you will also enjoy limited access to Premium articles, exclusive newsletters, commenting, and virtual events with our leading journalists
Already have an account? sign in
Join our new commenting forum
Join thought-provoking conversations, follow other Independent readers and see their replies