Donald Trump mocked by Chinese for 'running the country with Twitter'
President-elect criticised Beijing's fiscal and defence policies, days after breaking four decades of diplomatic protocol by speaking with Taiwan's President
Lucy Pasha-Robinson
Monday 05 December 2016 18:06 Comments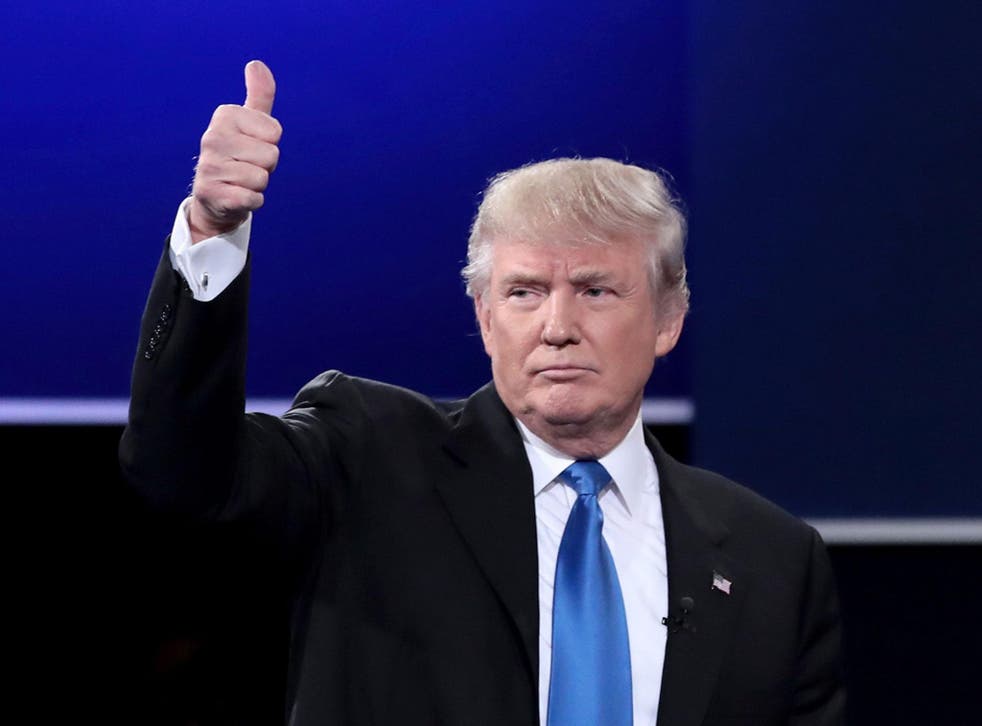 China's response to Donald Trump's latest Twitter tirade may have been diplomatic, but the country's social media users were less restrained, accusing the President-elect of "running the country with Twitter."
Mr Trump criticised Beijing's import taxes and military presence on Sunday in a series of tweets.
"Did China ask us if it was OK to devalue their currency (making it hard for our companies to compete), heavily tax our products going into their country (the U.S. doesn't tax them) or to build a massive military complex in the middle of the South China Sea? I don't think so!" Mr Trump wrote.
However, Chinese foreign ministry spokesman Lu Kang said the countries' trade agreements had been of "mutual benefit".
"As for the motivations behind certain actions of President-elect Trump and his team, I don't want to speculate, but we certainly must declare our stand and attitude on issues that affect China," Mr Lu said.
While Mr Lu's response was unmistakably cautious, local media and social media users were more brazen in their criticism.
"Trump's reckless remarks against a major power show his lack of experience in diplomacy," said the Global Times newspaper, known to represent the more extreme and nationalistic views of China's political establishment.
According to NBC, one Sina-Weibo user, the equivalent to Twitter in China, said: " He is running the country with Twitter."
Another wrote: "The only way for the White House to have one day in peace is to cancel Donald Trump's twitter account."
Another said: "This is why I support him, he will definitely accelerate the economic recession in the US"
It came as the President-elect broke with nearly four decades of US policy last week by speaking directly with Taiwan President Tsai Ing-wen, raising fears relations with the superpower could be damaged.
Speaking hours after the call, China's Foreign Minister Wang Yi apparently blamed Taiwan for the exchange.
"This is just the Taiwan side engaging in a petty action, and cannot change the 'one China' structure already formed by the international community," Mr Wang said.
"I believe that it won't change the longstanding 'one China' policy of the United States government."
Register for free to continue reading
Registration is a free and easy way to support our truly independent journalism
By registering, you will also enjoy limited access to Premium articles, exclusive newsletters, commenting, and virtual events with our leading journalists
Already have an account? sign in
Join our new commenting forum
Join thought-provoking conversations, follow other Independent readers and see their replies