Growing number of politicians 'openly questioning Donald Trump's mental health'
'I don't know anybody in a position of responsibility that doesn't know if they're being rained on. And nobody I work with serially offers up verifiably false statements on an ongoing basis,' says one official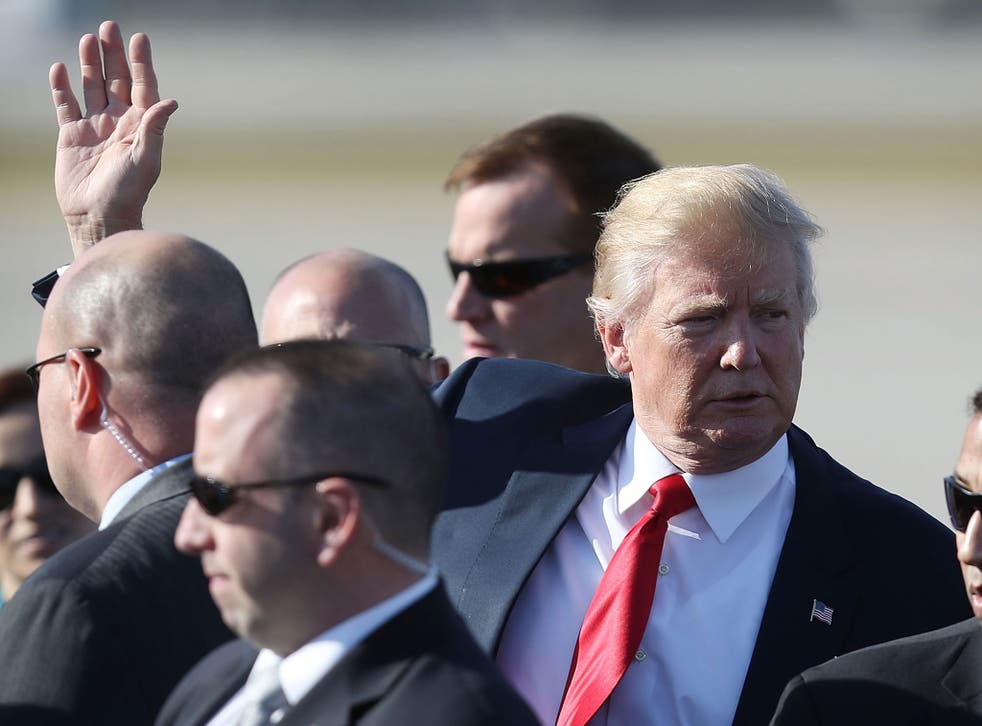 A growing number of American politicians are reportedly raising concerns over Donald Trump's mental health.
At least three Democrat officials have publicly questioned the US President's health, with some calling for specific safeguards to be implemented to consider a leader's emotional or mental well-being while in office.
Oregon Representative Earl Blumenauer called for a review of constitutional procedures to remove a president from office, stating it did not consider the mental or emotional health of a leader.
"It's not normal behaviour. I don't know anybody in a position of responsibility that doesn't know if they're being rained on. And nobody I work with serially offers up verifiably false statements on an ongoing basis," he told The Hill.
Minnesota Senator Al Franken told CNN "a few" Republican colleagues had also expressed their concern as to whether Mr Trump is mentally fit to hold office.
California Representative Ted Lieu has announced plans to introduce legislation that would require the presence of a psychiatrist or psychologist in the White House.
"I think it is a legitimate issue to raise. I am not a mental health professional, so I don't know in terms of any sort of medical expertise on this. But I do see and hear the same things that other people see and hear, and a lot of people have concluded that what's going on is not normal. So what do I do with that as a member of Congress?" he said.
"Anyone who can launch 4,000 nuclear weapons in minutes absolutely should be questioned on any matter related to their physical and mental health."
Trump asks if reporters 'know what uranium is' in press conference
The question mark over Mr Trump's mental health has divided public, professional and indeed political opinion.
Many have suggested Mr Trump could be suffering from narcissistic personality disorder, however one of the professors who wrote the criteria for the disorder discredited this hypothesis as "a stigmatising insult to the mentally ill".
"Bad behaviour is rarely a sign of mental illness, and the mentally ill behave badly only rarely. Psychiatric name-calling is a misguided way of countering Mr Trump's attack on democracy. He can, and should, be appropriately denounced for his ignorance, incompetence, impulsivity and pursuit of dictatorial powers," Professor Allen Frances wrote in an op-ed for the New York Times.
In June, Atlantic published a psychologist's findings that Mr Trump suffered from "narcissism, disagreeableness, grandiosity".
Mr Trump's well-documented "no holds barred" approach to the US presidency has led many to question his diplomatic suitability.
Concerns were amplified on Wednesday when in his first solo press conference, Mr Trump made a number of claims that were quickly proven to be untrue.
American Psychiatric Association (APA) protocol means medical professionals should not diagnose individuals they have not personally treated.
The so-called "Goldwater Rule" was brought in after Barry Goldwater, a Republican presidential candidate in the 1960's who sued Fact magazine for libel after it asked 12,000 psychiatrists whether he was "psychologically fit" to be president - 1,189 answered "no".
Register for free to continue reading
Registration is a free and easy way to support our truly independent journalism
By registering, you will also enjoy limited access to Premium articles, exclusive newsletters, commenting, and virtual events with our leading journalists
Already have an account? sign in
Register for free to continue reading
Registration is a free and easy way to support our truly independent journalism
By registering, you will also enjoy limited access to Premium articles, exclusive newsletters, commenting, and virtual events with our leading journalists
Already have an account? sign in
Join our new commenting forum
Join thought-provoking conversations, follow other Independent readers and see their replies