Donald Trump claims reports he called the White House a dump are 'fake news'
Journalist says at least eight or nine people witnessed him saying it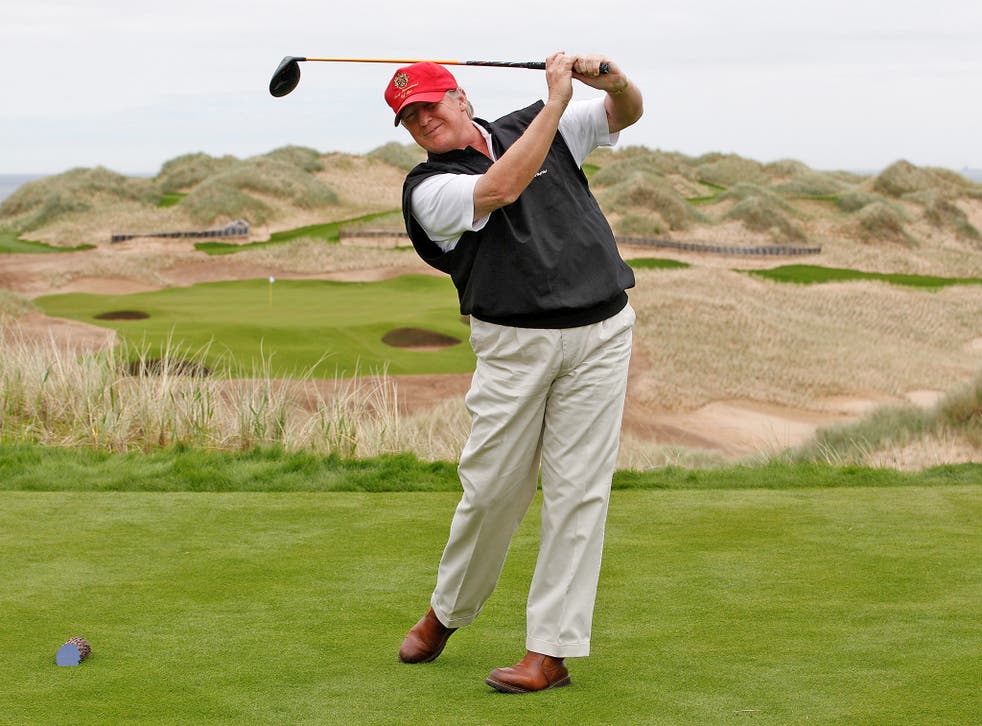 Donald Trump has branded claims he called the White House a "dump" while chatting with his golf buddies as "fake news" — but the reporter behind the story says eight or nine people heard him say it.
According to a piece written by Sports Illustrated journalist Alan Shipnuck, Mr Trump is reported to have joked about the poor state of the 18th century mansion while playing golf in Bedminster, New Jersey.
The quote was quickly seized on by Mr Trump's critics and the White House was forced to put out a statement denying the claims.
Mr Trump himself said the quote was "totally untrue" and said he "loved the White House".
But Mr Shipnuck defended the article saying it had been witnessed by several other people.
He told Golf.com: "It's not a lie. The president said this in front of eight or nine members and staffers at Bedminster.
"It was his first visit to the club after he had been residing in the White House. It was a moment of candour.
"Someone who was a part of that conversation relayed it to me. I found this person to be an extremely credible source on any number of topics."
He described an encounter with Hope Hicks, the White House's director of strategic communications, who called him and demanded he retracted his "lies".
He said: "I had a conversation with Ms Hicks as well, which was quite enlightening, the confrontational and rude tone of the phone call.
"They definitely don't waste any time trying to be charming or friendly, these people in the White House communications department.
In pictures: President Donald Trump on tour

Show all 39
"She tried the same line on me, 'That's a lie and needs to be retracted'."
Mr Shipnick said two or three other people recounted the same story about Mr Trump's comments during the US Women's Open last month, saying it had "already passed into legend at Trump Bedminster".
"It might be inconvenient for her boss and she might wish he didn't say it, but it's not a lie. It was a little insight into how the Trump media operation works coming out of the White House", he added.
Join our new commenting forum
Join thought-provoking conversations, follow other Independent readers and see their replies